Products
XML Phone Message
Call Reminder Services
Telephone Announcements
Answering Systems
Phone Answering Systems
Inbound Outbound Telemarketing
Voice Mail Message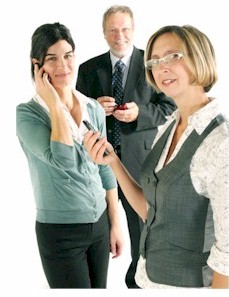 The process of handling resort reservations and convention ticketing can be made easier through automation from Database Systems Corp. Our call center phone systems can accept reservation calls from convention attendees or resort bookings, listing availability dates and disseminating information about the resort or convention center without the need for additional staffing by your organization. Calls can be completely handled by the phone system or the caller can be transferred to one of your employees to complete a transaction or to provide further information.

Outbound call campaigns can be launched announcing a new convention. Pre-recorded messages can be played to call recipients or answering machines. If the prospective attendee needs to talk with a member of your reservations team, the message can be programmed to allow a "Press 1...." option and the call will be transferred to one or more designated phone numbers. Calls can also be automatically placed to remind attendees of special events or changes in location. Likewise, vendors can be contacted by our message system or can place calls to our answering service to get additional information. Here are a few examples of how our automated phone system can benefit your resort or convention.

Database Systems Corp. provides interactive voice response (IVR) services and Voice Broadcasting services to a wide variety of companies and organizations. EasyIVR.com is our primary website for this service division of DSC.
Resort and Convention Phone Applications
Resort Reservations
Convention Announcements
Call Reservations
Office Location/Hours

Payment By Phone
Resort Marketing
Convention Ticket Sales
24 x 7 Service

Vendor Registration
Vendor Services
Voice Mail Systems
The following companies and organizations utilize our voice broadcasting services or inbound call center answering services at our outsourcing facility. These companies may also have purchased one or more call center products from DSC.
Branson Hotline
Outbound call center that calls prospective visitors to the Branson Missouri Resort area with promotions and discounts.


Firebirds International, LLC
Firebirds International is a leader in designing restaurant concepts and delivering the highest quality food and service in innovative atmospheres. Firebirds International, LLC currently utilizes Interactive Voice Response to allow its customers to call and verify the balance of their gift card.