Products / Information
Call Routing
Auto Attendant
Virtual ACD Systems
Telephone Answering Service
IVR Solutions
IVRS
Call Center Outsourcing
Answering Systems
Phone Answering Systems
IVR Management
IVR Development

ACD Information
Automatic Call Distribution
ACD Software
ACD / IVR Integration
ACD Phone System
Auto Attendant
Automated Call Distributor
Call Routing Software
Call Distributor

Smart ACD Software
Automatic Call Distribution Systems
ACD Systems and ACD Software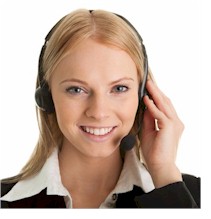 Database Systems Corp. (DSC) is a leading provider of telecommunications equipment and software including call center phone systems.

Inbound support organizations and call centers rely extensively on automatic call distribution, ACD systems. ACD systems route incoming calls and can also distribute calls originated by our outbound auto dialer. Our PACER and WIZARD phone systems come with an ACD as a standard feature.

Our ACD Software can intelligently route calls based on the (DNIS) dialed phone number and the time of day. Additionally, our optional interactive voice response IVR software can can automatically answer inbound phone calls using complex conditional logic.

Contact DSC today. to learn more about our ACD phone answering systems and services.
4 to 1000 Line Phone Systems
DSC offers analog and digital phone systems that include an ACD System. Our WIZARD phone system supports as few as 4 analog phone lines and our PACER phone system can handle up to 1000 lines. These systems can be networked to support even more lines.

With our open architecture, these inbound phone answering systems can grow with the needs of your business or organization.
ACD Systems - Major Components
Our ACD software and phone systems can be broken down into three different components.
Agent features These features are designed to ensure callers receive quality service by providing agents with a comprehensive and quickly accessible set of call processing tools. These features are accessible where they make the most sense and are easily implemented by call center managers without programming knowledge.


Call processing features Our ACD software provide the phone system manager with the ability to customize ACD system configurations to meet an organization's unique call distribution requirements. Call routing handles high volumes of incoming calls and distributes them to agents or devices. Our ACD systems also support this distribution (both voice and data) to agents that are remote from the call center. (See Remote Agents).


Administrator features Our ACD tools enable administrative staff to monitor agents' work and provide agents with the support they need. Supervisors can access current status displays as well as historical information collected by the system in the day-to-day management of call center operations. These ACD system features not only save a call center time and money, but can help any organization generate new revenues by increasing customer satisfaction and encouraging repeat business.
Call Center Simulation Models
To assist our hosted ACD and systems clients with estimating the resources required to perform both inbound and outbound campaigns, Database Systems Corp. provides several simulation models. These models accept calling campaign parameters such as anticipated call volume, list size and message lengths and estimates the resources required to process these campaigns.

Our IVR and ACD model is a resource calculator. The IVR model calculates resource requirements for an inbound phone campaign. It estimates the number of lines required to handle peak load processing of these calls. This model assumes that calls are evenly distributed during the peak period.


---
Complete ACD Systems
DSC now offers an affordable and expandable ACD and IVR analog phone system. This 4 line ACD system includes our IVR Wizard software or comes optionally with our comprehensive IVR software development toolkit. You can program your own system or we can provide you with a custom IVR application. These applications can be easily ported to our digital T1 IVR system (PACER) when your call volume requires a larger system.

DSC provides IVR software including our IVR wizard development tool for creating interactive voice response applications. This wizard guides you through each step when defining your IVR applications. Informational phone applications can be developed quickly. System designers simply record phone prompts and fill in the blanks. Phone surveys can be put together in a logical and simple fashion.
What Is An ACD System?
A simple ACD system processes incoming telephone calls on a first come first serve basis. The phone system typically answers each call and, if necessary, holds it in a queue until it can be directed to the next available answering service representative. When an agent becomes available, this representative serves the first caller in this queue. However, the PACER and WIZARD phone system does far more than simply process calls in sequence.

Our PACER (digital) and WIZARD (analog) ACD phone software manages multiple call queues, keeps a log of call group activity, and monitors call activity such as call queues, agents, and on hold times. Depending upon user defined business rules, our automatic call distribution systems create different processing paths for different callers.

For example, individuals calling a special number can be routed for priority handling. Customers placing orders can be distinguished and given a higher priority than those seeking general information.

However a call centeršs business rules may be configured, the ultimate goal should be to serve every caller quickly and efficiently to meet customer service expectations.

With our IVR solution, those who do wait in an ACD queue can be reassured with recorded announcements, music, or weather and news channel information using our Text To Speech Software. Thresholds can also be configured into the system to minimize delays and divert calls to alternative queues ensuring no person waits too long.
IVR Wizard Speeds IVR Development
DSC provides IVR software including our IVR wizard development tool for creating interactive voice response applications. Our IVR software lets you increase ivr developer productivity by providing a visual development environment. IVR applications can be defined in minutes using this sophisticated, yet easy to use development tool. DSC also has available a comprehensive IVR software library known as our IVR Wizard Software Development Kit. This optional package is available for programmers and systems adminstrators who wish to manage IVR programs from LINUX, Unix, or Windows operating environments.

Data collected by your phone ACD (Automatic Call Distribution) or IVR (Interactive Voice Response) systems can be passed to your existing PC, Unix or Web applications through our phone software. The PACER predictive dialer can automatically call your customers and pass only connected calls to your agents. With our computer telephony software, your telephone and computer work together to provide cost-saving benefits.


Automatic Call Distributor Features
GUI interface
Unlimited number of agent groups
Intelligent skills based routing
Route calls to remote agents
Prioritized call routing
DNIS assignment of agent groups
Custom messages for each DNIS
Call queuing and call routing
Web call backs
Multimedia support (email, chat, inbound, outbound calls)
Alarms for callers in queue
Call-back message support
Customizable agent screens
Product Information
Contact Database to learn more about our acd call routing with automatic call distribution systems and answering service.