Products / Information

Call Center Outsourcing
Call Answering Services
Hosted IVR
IVR Outsourcing
XML Phone Message
Reminder Service
Telephone Announcements
Phone Answering Systems
IVR Management
Business Phone Services
Telemarketing Services
Message Service
Inbound Outbound Telemarketing
Voice Mail Service
Voice Mail System
Voice Mail Software
IVR Solutions
IVRS
Phone Answering Services


<! *******************MAIN BODY OF PAGE*******************************>


Answering Services
Automatic 800 Number Answering Service
Answering Services Using IVR Technology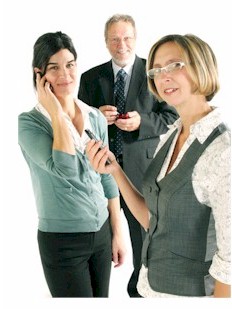 Database Systems Corp. is a leading provider of call center technology including automated phone solutions. DSC offers complete automatic phone answering services using our secure and redundant call center. Inbound calls are processed using our "Smart" interactive voice response (IVR) software that answers calls without an operator.

Groups and organizations looking to reduce costs and to improve their customer service can now contract their call answering requirements at our automated call center.

DSC provides multiple centers that ensure reliable service and high quality support. And as designers of Telephone Answering Service software, DSC is uniquely positioned to manage your inbound phone service campaigns using our award winning IVR technology, saving your organization both time and money.

DSC can deliver comprehensive hosted IVR service quickly -- providing you with a competitive advantage in the marketplace. From external database access to web integration including XML messaging, DSC can provide very custom phone applications in a short period of time. And our phone answering software and services are quite affordable!

Contact Database to learn more about our automated call center and message broadcast services.
Automatic Phone Answering Service Features
DSC provides the following features and benefits at our automatic call center:
Your Own 800 Number
IVR Outsourcing Services
Optional Professional Voice Prompts
Unlimited Menu Selection By Caller
Simple To Complex Caller Routing
Complex Outside Phone Dialing Rules
750 Minutes Of Call Time Included
Database Access and Update
Website and Server Data Access
Text To Speech Data Conversion
Call Recording and Messaging Service
Online Reporting with Realtime Update
Much More....
Customer Profile - Medtronic

Medtronic is the world leader in medical technology providing lifelong solutions for people with chronic disease. Medtronic offers products, therapies and services that enhance or extend the lives of millions of people. Each year, 5 million patients benefit from Medtronic's technology which is used to treat conditions such as diabetes, heart disease, neurological disorders, and vascular illnesses.

Medtronic selected Database Systems Corp. to provide automatic call answering services. Medtronic employees call an 800 number hosted at our call center. Callers enter an employee identification number on the phone keypad and listen to the current week's medical process or procedure. The employee then answers several questions to ensure that the training and information is properly understood. All of this procedure is performed automatically over the phone using touch phone key responses.



Phone Answering Systems
DSC now offers an affordable and expandable IVR answering system. This 4 line IVR system includes our IVR Wizard software or comes optionally with our comprehensive IVR software development toolkit. You can program your own system or we can provide you with a custom IVR application. These applications can be easily ported to our digital T1 IVR system (PACER) when your call volume requires a larger system.

DSC provides IVR software including our IVR wizard development tool for creating interactive voice response applications. This wizard guides you through each step when defining your IVR applications. Informational phone applications can be developed quickly. Simply record your phone prompts and fill in the blanks. Phone surveys can be put together in a logical and simple fashion.



Services We Provide
Automated Phone Services and Systems
800 Number Call Answering Service
Message Broadcasting Services
Call Answering Services
Inbound Call Center Services
Campaign Development and Design
IVR Phone Application Implementation
Phone Service Hosting
Custom Phone Reporting
Call Answering Service Software
800 Service with Database Integration
Text To Speech Software Applications
Professional Voice Recordings
Quality Transcription Services
Maintenance Phone Services
Professional Voice Services

To achieve the maximum results from your inbound call answering programs, consider using our professional voice recording services. We have contracted with several professional voice talents that you can sample by visiting our Voiceover Talent and Voiceovers web page.

These services can be provided to you at affordable prices and can put a finishing touch on your call campaigns. The voice recordings can be produced in minimal time at a professional recording studio.


---
Learn More About Our Phone Services
Contact Database to learn more about our call center phone services.


<! ******************END OF MAIN**************************************>