Information
XML Phone Messaging
Message Broadcast
Phone Reminders
Telephone Answering Service
Call Routing
Auto Attendant
IVR Solution
IVR Services
Outbound Telemarketing Services
Message Services
Call Center Outsourcing
Inbound Telemarketing
Answering Systems
Phone Answering Systems
Voice Broadcast Software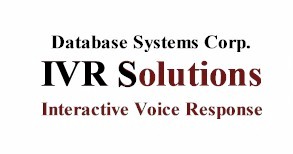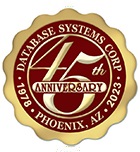 Open IVR Applications
Database Systems Corp. (DSC) is a leading provider of call center technology and IVR applications. Using our voice broadcasting and IVR software, DSC has developed many diverse applications for both outsourcing and systems.

The application of voice broadcasting and 800 toll free answering services for both commercial and non-commercial use seems to be limited only by the imagination. In just a brief amount of time we've seen this technology applied to many projects. Therefore we've created library of customer applications that our site visitors could view and actively help build. As new and innovative applications are developed by our customers, we will include them in this directory.

That's why we decided to build this portion of the EasyIVR web site including our IVR service listings. We hope you find our IVR solutions informative and please come back often because we are constantly adding new applications!


---
COMING SOON!

IVR Wizard Applications
Database Systems Corp. is accumulating an "Open" IVR directory of applications developed using its IVR Wizard development tool. Contributions to this directory are encouraged and customers are free to copy the IVR scripts on each page for their own use. Anyone can contribute to this directory and we are actively seeking new and novel programs and categories for this project. If you copy a program and modify it and feel that the modified IVR script has value to our other users, please send us an email with the information and we will publish it in this directory with proper credits to you.

We hope you find this directory useful and any comments or suggestions (including submissions of applications) are welcome!