Products / Information
Church Calls
School Call Services
HRD Phone Service
Clinical IVR

Healthcare Phone Systems and Medical Phone Services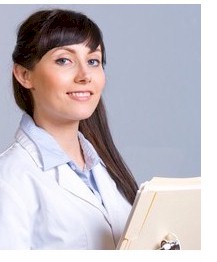 Database Systems Corp. (DSC) can help improve the productivity of your healthcare administration department. Our predictive dialer phone system and voice broadcasting auto dialers can call your patients with medical reminders and notifications. Our medical alert systems can broadcast thousands of messages quickly. Messages may contain specific patient information such as appointment dates and times and recommended actions such as fasting time periods be a medical appointment.

Our healthcare dialer can play different messages based upon contact with an individual or an answering machine. If multiple calls are required, the phone system can likewise play different messages with escalating messages. When contact is made with an individual, your message may simply provide instructions and appointment reminders. Additionally, an option can be provided to contact someone from your medical staff by pressing a touchphone response in which case our dialer will transfer the call.

Health care organizations, hospitals, doctor's offices and dental practices can improve productivity through technology from Database Systems Corp. Our automated phone system can handle incoming calls from patients and insured individuals and provide timely and accurate information to the caller. Callers can check health care programs and rates and request policy information. Existing policy holders can enter a claim number or policy account number to obtain billing and claims information. The call can also be routed to the proper organization to handle the caller's requirements.

Recently, IVR systems and service have proven to be invaluable tools for clinical trials. The use of Clinical IVR data collection eliminates bias and maintains consistent patient survey results.

To view how other groups and organizations are using our medical alert systems and phone answering services, please visit our Healthcare Applications web page.

Contact Database to learn more about our healthcare dialer for medical alerts and reminders.
Medication Reminder Service
Database provides a complete medication reminder calling service for seniors and other who need to take prescription reminders at specific times of the day and in specific doseages.
This complete service is available through an online subscription using DSC's secure data center. The following are some of the products and services that are available, as well as terms and definitions found on DSC's medication reminders website.
Database Systems Corp. provides advanced technology to supply customers with the latest call reminders. The following is additional information about DSC products and sevices.
---

Cardinal Health is the leading provider of products, services and technologies supporting the health care industry. Focused on the high-growth health care market, Cardinal Health has built the industry's broadest suite of products and services that help improve quality, safety and efficiency all along the chain of care.

Database Systems Corp. provides the IT management division of Cardinal Health with an emergency voice broadcast service that calls team members. Members are allowed to provide a yes/no response with respect to conference call and meeting availability. The application also includes real-time reporting with status update.
---
Types of Medical and Healthcare Calling Methods
Message Broadcasting Healthcare Dialer - This is a method of calling where the phone system dials from a list of patients and plays a pre-recorded message either to an individual or to an answering machine. A medical staff member is not involved. This technique could be useful to remind patients of appointments. The message could be simply a medical reminder with basic appointment instructions. Multiple calls by our healthcare dialer can be made to the same patient if required.


Message Broadcasting and Touchphone Response - This method expands the prior call broadcasting technique. The autodialer plays a message that gives the patient or client options from which to select. Using touchphone responses such as "Press 1 for...", choices could include acknowledging an appointment or perhaps the option of speaking with one of your medical or administrative staff. A different message can be left on an answering machine.



Automatic Medical Phone Dialing - This is a traditional method of calling where our phone dialer calls a number from a phone list when a member of your medical staff is available to take a call. When the number is dialed, the phone system transfers the call to your staff member. This method simply relieves your staff from the tedium of manually dialing lots of numbers. This type of calling is appropriate when a personal interaction with a patient or client is required.



Healthcare Predictive Dialing - Predictive dialing is very similar to automatic dialing, except the phone system dials several numbers ahead to reduce the amount of wait time between calls that your medical team can handle. Our predictive dialer greatly increases your department's productivity and can lead to call rate increases of up to 100%.



Database Systems can provide any type of calling program required by your organization and can even blend several types to determine what works best in your specific healthcare application.
Healthcare and Medical Dialer Applications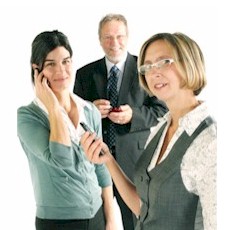 Admittance Records Updates
Patient Payment Tracking
Patient Reminders
Claims and Billing
Office Location/Hours
Doctor Appointment Reminders
Clinical Trials IVR
Medical Alerts
Inventory Reports
Medical Surveys
24 x 7 Service
Appointment Reminders
Lab Results
Annual Checkup Calls
Voice Mail Systems
Outsource Your Healthcare Call Campaigns and Medical Answering Services
Database Systems Corp. can provide your organization with an automatic phone answering system and voice message system. But you can also outsource your health related calling applications at very affordable rates through our call center. This "TRY BEFORE YOU BUY" option lets you experience the productivity gains that are achievable through automation. Contact DSC today for a free estimate.
Online Medical Contact Center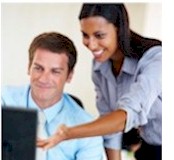 Database offers its clients both inbound and outbound call processing services with the ability to manage their own campaigns online. After signing up for our phone services, you can login to your own account with a unique user id and password. IVR clients can view activity reports on a real-time basis.

Voice Broadcasting clients can download voice recordings and call lists and even manage the start and end of their calling campaigns that are operating at our IVR call center. Users can view call campaign reports and the percentage of completion. To visit our Database Service Center, click on the Call Center Outsourcing link.


Medical Reminders And Answering Machines
Another advanced feature of our medical and health technology phone system is its ability to not only detect answering machines, but to leave a separate pre-recorded message on this machine. Statistics have shown that an individual is 2 to 3 times more likely to respond to a message left on an answering machine than to respond to a mailer.

Our Message Dialer not only detects answering machines, it also detects the end of the machine's greeting prompt. Unlike other dialers, we only begin playing your message AFTER the answering machine prompt has ended.

Traditional auto dialers cannot detect the difference between an individual and an answering machine. Most dialers that can detect the difference simply discard these calls. At best these phone systems schedule the answering machine number to be redialed later. These dialers are ignoring the potential of achieving additional results by leaving a separate, targeted message on an individual's answering machine. Our PACER dialer gives medical and health organizations the option to take advantage of this media.
Work From Home Medical Administrative Staff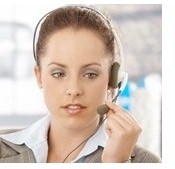 An important benefit of today's telecommunication advancement is the ability for some of your medical administrative staff to work from home. DSC has developed a family of telecom products that promote this capability. Our PACER phone system, combined with our database application software and computer telephony products, fully supports remote agents and work at home employees. Now your base of healthcare assistants can be expanded by including these home based workers. The economic savings and environmental advantages are significant. To obtain additional information about our remote agent capability, you may view our Remote Agent page.
Professional Voice Recording For Medical Phone Services

To achieve the maximum results from your phone calling programs, consider using our professional voice over talent services. We have contracted with several professional voice over specialists that you can sample by visiting our Voiceovers and Voiceover Talent web page. These services can be provided to you at affordable prices and can put a finishing touch on your call campaign. The voice recordings can be produced in minimal time at a professional recording studio.
Contact Database Systems Corp. Today
Contact Database to learn more about our healthcare phone services and medical reminder phone service.