Products / Information
Reminder Service
Announcement Service
Late Payment Reminder
Bill Pay Service
IVR Management
Telephone Answering Service
Call Routing
Auto Attendant
ACD Software
ACD Systems
IVR Solutions
IVR Service
IVRS

Website Information
IVRS Systems
IVRS Software
Clinical IVR Systems
Clinical Trials IVR
Patient Reminders
IVR Poll
Automatic Political Calling
Survey Generator IVR Companies

Clinical IVR Solutions
Phone Systems and Outsourcing for Clinical Surveys
Clinical IVR Surveys and Reminder Services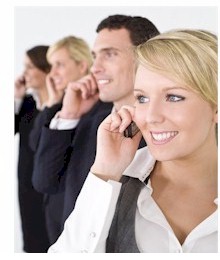 Database Systems Corp. (DSC) offers complete interactive voice response IVR platforms and IVR design processing services for clinical testing and voice message broadcasting for reminders and notifications. Our clinical interactive voice response systems (IVRS) can be programmed to collect data directly from patients for pharmaceutical companies, healthcare organizations, and researchers.

Our IVRS acts as an automatic answering service that collects useful medical information from a caller for clinical surveys and clinical trials. Patient appointment reminders, prescription reminders and prescription refill reminders can be easily sent by phone.

By responding to prompts provided by our IVR phone survey system, callers can now respond to clinical trial surveys and our systems will collect this information in an organized fashion. Clinical survey participants in particular can become instantly more productive by letting the phone system gather caller information, verify caller identity, and provide the caller with needed information and instructions.

Contact Database to learn more about our IVR Servers and Interactive Voice Response Phone Servers.
Clinical IVR Survey Features
Our automated clinical IVR and phone survey software and phone system provides a highly customizable solution for your clinical ivr survey needs. Our staff can develop your surveys quickly and at an affordable price. If you wish to develop these surveys yourself, we provide the training and tools to accomplish this. Here are just a few of the features that make our ivr call survey software stand out from the rest.
Unlimited Phone Questions & Responses
Unlimited Phone Menu Branching
Text To Voice Data Question Insertion
Randomized Questions
Unlimited Recorded Digit Responses
Unlimited Recorded Voice Responses
Customized Summary Reports
Survey Question Time-out Feature
Transfer Respondent To a Live Representative
Clinical IVR Platforms
DSC now offers an affordable and expandable analog IVR server that is ideally suited for clinical research. This 4 line IVR system includes our IVR Wizard software or comes optionally with our comprehensive IVR software development toolkit. You can program your own system or we can provide you with a custom IVR application. These applications can be easily ported to our digital T1 IVR system (PACER) when your call volume requires a larger system.

DSC provides IVR software for creating interactive voice response applications. This wizard guides you through each step when defining your IVR applications. Informational phone applications can be developed quickly. Simply record your phone prompts and fill in the blanks. Phone applications can be created in a logical and simple fashion.
Clinical IVR and Medical Reminder Applications
These are just a few applications for medical reminder and clinical IVRS: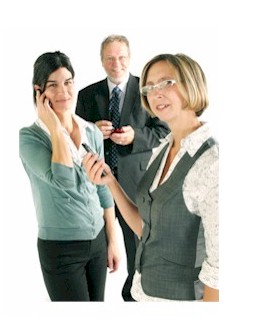 Patient Appointment Reminders

Prescription Medicine Reminders
Medical Alerts and Notifications
Clinical Survey Subject Recruitment
Clinical Survey Subject Diaries
Survey Question Randomizations
Multi-path Data and Report Delivery Systems
Any Size Survey and Complexity
System Available 24/7
Toll free access for most countries
Multi-lingual capabilities
Compliance reporting (fax/e-mail)
Reports faxed/e-mailed to Sponsor
Prescreen Qualified Survey Participants
Provide Trial Details
Collect Contact Information for Clients
Callers May Leave Voice Messages
Callers May Request Faxes
Professional Voice Recording

To achieve the maximum results from your clinical ivr survey programs, consider using our professional voice recording services. We have contracted with several professional voice talents that you can sample by visiting our Voiceover Talent and Voiceovers web page. These services can be provided to you at affordable prices and can put a finishing touch on your IVR messages. The voice recordings can be produced in minimal time at a professional recording studio.


IVR System and Software Features
IVR Programming Wizard for Fast IVR Development
IVR Client/Server Architecture
800 number systems and Toll Free systems
DNIS Controlled
Multiple IVR Scripts
IVR Play Message and Prompt
Interactive Voice Response Phone Key Input
Play Music On Hold
Call Outside Line and Transfer IVR Call
Call Outside Line and Prompt for Input
Connect Caller to Outside party
Record IVR Caller Message and Store
User Navigation and Selection
IVR Voice Mail
Route Caller to Selected IVR Agent Groups
C or C++ IVR library
IVR EZTRAN Flow Control
Database Access and Update
IVR Text To Speech Software (TTS)
Mix IVR Messages and Text
IVR Response Logging and Reports
Clinical IVR Phone System Information
Contact Database to learn more about our IVR Servers and Interactive Voice Response Phone Servers.