<! Main Body of Tech Library Section>

Call Center Outsourcing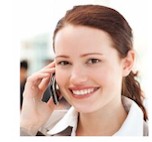 This section of our technical library presents information and documentation relating to call center technology including software and products. Since the Company's inception in 1978, DSC has specialized in the development of communications software and systems. Beginning with our CRM and call center applications, DSC has developed computer telephony integration software and PC based phone systems. These products have been developed to run on a wide variety of telecom computer systems and environments.

Contact DSC today. to learn more about our call center outsourcing services.




Call Center Outsourcing - Financial Implications
Outsource2india.com

Call center outsourcing is proving to be one of the most successful ways to increase cost effectiveness. Companies like GE, American Express, Sprint, Dell, AOL, and Amazon illustrate this pattern. After outsourcing call center work to lower cost locations like India, these and many other Fortune 500 companies have improved cost effectiveness by upto 50 percent! In addition they have improved the quality of their customer support and satisfaction.

Many companies after observing the success of these businesses have been encouraged to follow. Global multi nationals are increasingly transferring parts of their business systems to offshore locations since costs are lower. Dramatic results have been observed especially in IT outsourcing where a cost reduction of 50-60 percent has been achieved. Lower labor costs, a plentiful and highly skilled work force, and increasing offshore capabilities by service providers in countries like India are the reasons behind this success. Consider some of these statistics.
In a talk on how the US will actually benefit from outsourcing rather than incur losses, Azim Premji, the chair man of Wipro, said that the US economy was projected to save about $11 billion from outsourcing to India in the current year. · "Indian IT professionals in the US spend $1.2 billion contributing to the domestic economy there. Indian firms paid over $350 million to the US social security in 2002-03 and this amount is expected to cross $1 billion in the next few years," he said.
In a recent report by Inductis, to understand the magnitude of the impact on the US economy of offshore outsourcing, figures showed that 8 billion dollars was saved over the last four years.
The Inductis report also showed that GE which employs 18,000 workers in India has seen a total savings of 350 million dollars a year.
Business Process Outsourcing (BPO) and offshoring is expected to grow substantially in the next five years. Approximately $300-400 billion of services will be moved offshore and/or outsourced. India's share in the outsourcing market is likely to be 2/3rd. Outsourcing reduces costs, increases capacity and enhances capability.
Call Center outsourcing - Cost Benefits
LOWER LABOR COSTS IN OFFSHORE OUTSOURCING

In many call centers in either North America or in Europe, labor costs are the largest share of operating expenses. In India, labor costs are much lower, about 10- 20 percent of what it is in the US. Because of this operating expenses are more evenly distributed across labor, systems and telecom, and real estate and utilities. The savings, for some of these companies, have been truly phenomenal going up to as much as $250 million annually. Labor costs in India are quite low compared to the U.S. Someone answering complicated financial questions on the phone in the U.S. may expect $40,000 a year, but in India, labour costs are a fraction of what they are overseas.

A SKILLED AND ABUNDANT WORK FORCE

Many call centers in America or in Europe hire high school graduates. These employees often appear to lack commitment and motivation, as can be observed by the high attrition rates, about 40 percent or higher.

In India however, call centers hire university graduates from the enormous pools of skilled labour (India alone produces 2 million English-speaking college graduates and 300,000 post-graduates annually). . Although just some 5% of Indians are proficient in English, in a country of more than one billion people, this still represents a labor pool of more than 50 million people. For these employees, a call center profession is not just a temporary job, but a career they are committed to.

INCREASE IN OFFSHORE CAPABILITIES

The types of services being offered by offshore call centers are increasing. At first there was just simple transaction oriented work like back-office processing. Now however multi nationals have observed the potential of Indian service providers as they have observed astounding success and this confidence has resulted in a larger number of services being offered and an increasing complexity in interaction.
Call Center Outsourcing- The operational approach
The three options are:
captive facilities
third-party
outsourcing joint ventures
The captive facility option provides the greatest savings and control. However, it is often the most difficult and takes the longest. In India, GE and American Express have led in setting up captive facilities - in part because they already had significant presences in that country.

The third-party outsourcing option reduces the risk and time of setting up operations - but it also reduces cost savings. Daksh, Spectramind, Vcustomer, 24/7 Customer.com and Transworks are among the leading Indian call center outsourcers. Their global clients include Amazon, Yahoo, Dell, Avis, Ramada and several other players.

Joint venture is the third option. A recent innovative Joint Venture arrangement is Build, Operate and Transfer (BOT). Under this model, an Indian company helps set up the Indian operations that the Joint Venture partner has the option to eventually take over. This benefits both parties. It enables the foreign company to get its operations up and running quickly, while guaranteeing a takeover option. And it gives the Indian company the references and credibility to become an established player. BOT usage is expected to increase over time.

The right approach for a company depends on how quickly the offshore operation needs to be up and running, the degree of control required, the company's knowledge and experience in the offshore location, the financial implications and the availability of management resources.
Call Center Outsourcing - Increasing Cost Advantages
The call center industry is booming in India.
Leased line prices have fallen dramatically.
High bandwidth telecom links are available.
Toll-free long distance services are allowed.
Foreign companies have realized that it's much cheaper outsourcing call center business to India, leveraging on its cheaper labor and IT skills. Besides, exposure to competition is pushing more and more services and industries to put customer service in the forefront.
manpower cost savings of approximately 70-80%
Reduced employee attrition, from 70% to approximately 25%
Process re engineering benefits
Availability of mature vendors with the ability to ramp up on demand.
Availability of skilled manpower.
Insurance, HR, And Finance and Accounting services are some of the most popular offshoring segments. Insurance is estimated to be a $23-30 billion market in 2007. HR, by 2008, will be about a $44 billion market and F&A about $17 billion.
Call Center Outsourcing - Fears
Sustaining the cost advantage:
Fears have been voiced about increasing offshore facilities will affect the sustainability of the cost advantage. In relatively saturated offshore locations like Ireland and the Netherlands, it has taken nearly 10 years for wages to increase from 50-75 percent of those in the US. However this will take 25-30 years in locations such as India because of lower initial wages and a large educated work force that is constantly growing.

Lower Costs equals lower quality of skills:
There is no correlation between lower costs and the skills of the work force, for in India costs may be lower, but employees are highly educated and qualified. <! End of Main Tech Library Page>