Information
Phone Answering
Telephone Answering
Inbound Telemarketing

<! Main Body of Tech Library Section>

Call Center Outsourcing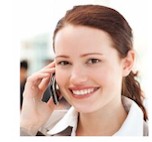 This section of our technical library presents information and documentation relating to call center technology including software and products. Since the Company's inception in 1978, DSC has specialized in the development of communications software and systems. Beginning with our CRM and call center applications, DSC has developed computer telephony integration software and PC based phone systems. These products have been developed to run on a wide variety of telecom computer systems and environments.

Contact DSC today. to learn more about our call center outsourcing services.




Riding the Outsourcing Wave
---


The following is an extract from the article "Riding the Outsourcing Wave" by Brendan B. Read from Call Center Magazine.

"The benefits of outsourcing customer contacts to a domestic service bureau - low operating costs, quick ramp up times, and ease of adding and dropping programs, services and markets - are substantial. The benefits are still greater when outsourcing to an offshore company.

Outsourcing offshore can save 5% to 8% in Canada, and 10% in Mexico for Spanish-speaking Americans, compared with domestic outsourcing. The percentages jump to an eye-popping 20% to 40% when outsourcing to India, the Philippines and South Africa.

The higher offshore savings stem from lower wages and reduced turnover. That translates to less hiring, staffing and training expenses, plus fewer productivity lags as new agents are brought up to speed.

According to Geri Gantman, a senior partner at Oetting and Company (New York, NY), annual turnover rates are just 5% to 10% in India and the Philippines compared with 50% to 100% in US outsourced call centers.

You can channel those savings into revenue-enhancing investments and activities. You might, for example, drill deep into outbound lists to convert more prospects to customers and increase sales, says Dale Saville, executive vice president of global outsourcer SITEL (Baltimore, MD).

Outsourcing outside the US avoids the complex and costly site selection, legal and regulatory issues involved with setting up and managing in-house call centers in other countries. When serving foreign or domestic customers, you leave it to the international service bureaus to supply sufficient native language speakers and cope with unions.

"An outsourcer insulates clients from having to learn, and deal with, complex and frequently changing workplace regulations," explains Saville.

But outsourcing internationally - especially to outfits in emerging/developing countries - requires extra due diligence. That's necessary for vetting vendors and for ensuring contract compliance and quality service.

There are many international outsourcing options, which we discuss further. These include global outsourcers, direct to local outsourcers, joint ventures, subcontracting and brokering. Each method, and vendor, requires careful examination.

"We've seen service bureaus in India that opened but were never equipped or staffed because they didn't get licensing," says Gantman. "Indian outsourcers require about 42 licenses. That type of situation doesn't occur in the US."

Outsourcing internationally is safer for US companies and clients, but it does not completely avoid dangers to their personnel. And you may find outsourcing at home to serve foreign customers to be a better option, as we will see later on.

"Offshore mitigates some of the risk because you're flying fewer people abroad, for shorter periods of time," says site selection consultant John Boyd of The Boyd Company (Princeton, NJ; www.theboydcompany.com). "But [outsourcing] does not eliminate [the risk] because you still have to have people over there to check out the outsourcers, set up the programs and train the staff......"


---


To view the entire article, please visit www.callcentermagazine.com.


---