Information
Phone Answering
Telephone Answering
Inbound Telemarketing

<! Main Body of Tech Library Section>

Call Center Outsourcing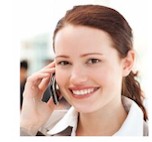 This section of our technical library presents information and documentation relating to call center technology including software and products. Since the Company's inception in 1978, DSC has specialized in the development of communications software and systems. Beginning with our CRM and call center applications, DSC has developed computer telephony integration software and PC based phone systems. These products have been developed to run on a wide variety of telecom computer systems and environments.

Contact DSC today. to learn more about our call center outsourcing services.


---
R.I.P. - The American Call Center?
---


The following is an extract from the article "R.I.P. - The American Call Center?" by Erika Morphy from CRM Daily:

"Offshoring clearly has become an entrenched trend in the contact-center industry. Some 3,000 U.S. call centers will close by 2008, according to a new report by Datamonitor.

There will be fewer contact-center rep jobs as well, with the headcount dropping from the current 2.86 million agent positions working in 50,600 centers today, to 2.72 million in the 47,500 centers expected to be open in four years.

The causes are no surprise, either. Low-cost locations, including India, Mexico and the Philippines, are drawing business away from the United States, Datamonitor says. Also, productivity technology -- especially the more advanced self-service applications -- is having an impact on jobs.

Even applications aimed at live-rep interactions are taking their toll, says Mark Best, Datamonitor call center analyst and author of the study. "Advanced routing technologies enable call-center agents to work more efficiently," he notes. That means fewer agents are needed.
Northern Exposure
Altogether, this is not a surprising set of findings. But the erosion of contact-center agent jobs, and even contact centers themselves, is not entirely a black-and-white issue. To be sure, such factors as offshoring to low-cost environments and productivity technology play an important role.

But there are other issues at play that enterprises must weigh. For example, Datamonitor expects Canada to develop 800 new call centers between now and 2008, along with 93,000 agent positions. Canada is hardly a low-cost wage and operating environment compared to India or Mexico. It does offer, however, a natural currency hedge for U.S. companies, especially for those that have foreign operations in high-cost areas of Europe.
Salesperson's Hat
Then there is the argument -- much highlighted during the run-up to the enactment of the Do Not Call legislation -- that contact-center agents are in danger of losing jobs en masse. Obviously, there is some truth to this prediction; however, it does ignore the growth of jobs for agents with secondary skills.

Agents increasingly are expected to be more proactive in customer service -- to write detailed e-mails to customers, for example, or simultaneously chat with seven different people. They also need to be able to market to inbound callers who may not have called with making a purchase in mind. These tasks are not best-suited to agents for whom English is the second language if they are dealing primarily with English-speaking customers......"


---

To view the entire article, visit www.crmdaily.com. <! ***************** End Of Page ****************>


---


<! End of Main Tech Library Page>

---