Information
Virtual ACD Systems
IVR Zip Code Locator
IVR Technology Company
IVR Vendors

Website Information
Voice Self-Service
IVRS
IVR Software
Hosted IVR
IVR Hosting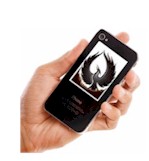 IVR Solutions
This section of our technical library presents information and documentation relating to IVR Development and custom IVR software and products. Business phone systems and toll free answering systems (generally 800 numbers and their equivalent) are very popular for service and sales organizations, allowing customers and prospects to call your organization anywhere in the country. The PACER and WIZARD IVR System is just one of many DSC call center phone system features..

What is Interactive Voice Response?. An Interactive Voice Response (IVR) processes inbound phone calls, plays recorded messages including information extracted from databases and the internet, and potentially routes calls to either inhouse service agents or transfers the caller to an outside extension.

Contact DSC today. to learn more about our IVR services and IVR application development software. <! *************************** Main Article ******************************************* !>
Is Self-Service Driving Your Customers Away?
CRM2Day.com

No matter what, your business customers are demanding anywhere, anytime access to products and information. They may use web self-service one day, the IVR the next day - sometimes to perform the same functions. All too often, they find self-service applications that are inconsistent, that provide limited opportunities for transactions and interaction, and don't work effectively with existing call center capabilities.

The key to successful, usable applications lies in creating a strategy for self-service contact that is driven by both customer and business requirements.

Unfortunately, most companies view voice response as a necessary evil and e-commerce as a competitive necessity. IVR, we're told, is a way to offload calls from the call center, a way to identify callers, a commodity, while the web is viewed as a sales and marketing tool. Seldom do companies talk about voice response and the web in a single sentence. So ownership of IVR and web usually ends up in different camps. Well, it's time to get your web and IVR teams together and talk about self-service. Here's a set of steps to get you started.
Do your Homework
Take a good look at your existing self-service offerings to get a baseline on what's in place today, customer use, and demographics. Gather any self-service sales and marketing materials, and get hard copies of screenshots, scripts, and flows.
Talk to your customers! Focus groups are critical to building applications that customers will actually use. Ask not only about customers' use of your current applications, but about the experiences they have with self-service overall, and the applications they'd like to see you offer.
Talk to your CSRs. CSRs know customers and the inquiries and transactions they need better than anyone else in the company. Ask what interactions could be automated, and what they hear from customers. (And show them the value of self-service in off-loading routine tasks.)
Benchmark. Find out the types of applications and interfaces offered by others in your market, both over the phone and on the web. And don't stop with your competitors – your customers are rating you against the services they use everyday, so you should expand your scope, too.
Build a Strategy
With your "as is" model and customer requirements, you're ready to start building your strategy. Your strategy team should include people responsible for all self-service applications (web, IVR, email, kiosks), technology, and marketing resources – and, of course, people from the contact center to provide customer and call flow expertise.
Identify Opportunities
Define the objectives for your self-service strategy. Make them measurable: for example, "Increase use of all self-service channels from 50 to 60 percent," or "Improve customer satisfaction ratings for self-service from 70 to 90 percent."
Look for opportunities to move high-volume, low-complexity contacts to self-service channels. Use the input from the homework steps as a starting point to identify applications that are suited to self-service. For example, look for inquiries or transactions that don't require detailed interpretation or explanation.
Map self-service applications to the most appropriate channels. Concentrate on having "quick hits" on the IVR, and more complex and visual applications on the web. See if deploying speech recognition will deliver significant gains beyond what touch-tone can provide. Your "map" will have a core of applications (account balance, hours and locations, order tracking, and flight or delivery information via ASR) across all media, with complex applications like "what if" calculations, orders, and application forms on the web.
Design Consistent Interfaces and Requirements
Create consistent user interfaces across all channels: make sure you word activities the same regardless of channel, and present information in a similar order (e.g., always present my account balance first). And don't forget to use the interactions that occur in the contact center between customers and CSRs as the basis for design.
Develop cross-channel marketing and branding so that self-service looks seamless to your customers. They should have a similar experience regardless of whether they use the IVR, the web, or send an e-mail – that means that you use greetings, logos, graphics and tag lines consistently across all channels. Develop a security strategy that's consistent across channels, too. Don't make customers remember different user IDs and PINs for different channels. And don't require folks to identify themselves if they're only looking for general, non-secure information.
Leverage technology and efficiency of scale wherever possible. Have your web and IVR teams work together to identify data requirements, resolve issues with host access, and build the core applications that you'll offer across media. Ideally, the two applications will use common interfaces to back-end systems.
Look at the Long-term Benefits
Develop strategies to retain customers and increase loyalty through the use of self-service. This requires commitment and a regular feedback loop to evaluate what's working and what's not. Bake continuous improvement into your self-service strategy.
Don't miss opportunities. Make sure self-service gets the visibility it deserves and is part of sales and marketing plans for new products and services. Consider incentives for CSRs to help with promotion and customer coaching. In these days of tight budgets, self-service is a priority for all companies. So it's even more critical that it is well thought out and executed. A self-service strategy will get you moving in the right direction – and your customers will thank you for it!
<! **************** End of Main Tech Library Page ******************************** !>


---
---