Products / Information
Virtual ACD Systems
IVR Zip Code Locator
IVR Technology Company
Contact Center Outsourcing
Toll Free Phone Service
Telemarketing Service
Answering Systems
Phone Answering Software
IVR Hosting Service

Website Information
IVR Orders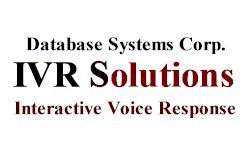 IVR Vendor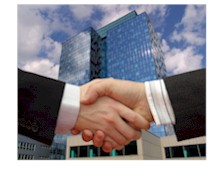 Before you select an IVR vendor for your phone application, be sure to ask them the following questions. It is essential your vendor have the track record, resources, and commitment to being a long-term partner in your IVR design process.

Database Systems Corp. is committed to providing you with the best IVR applications in our industry. We have a history of success in our industry and will continue to provide our clients with products and services designed and implemented by professionals.



IVR Vendor Questionaire
How long have you been in business serving hosted clients?

Database Systems Corp. was founded in 1978 and has been providing products and services to our industry far more than any of our competitors. We've served small organizations and companies. We've likewise provided products to our Government and large Fortune 100 companies alike.



How many customers do you support on a daily basis?

Customer support is the key to any business, but support is essential for your phone answering service. This is the front end of your business and its the first impression some of your customers have of you.

We support customer installations and hosted applications for more than 300 customers, each with their own unique requirements and custom application. View our IVR technology pages to see the variety and complexity of our client applications.






How many applications have you served in your company history?

We have developed and implemented more than 3,000 business applications across a wide spectrum of industries. Although not the largest provider of voice applications, we have clearly provided the most diverse and complex applications of any company in our business. We've provided support to clients in Europe, Asia, the Middle East as well as North America.



How do we know you are a viable long-term partner?

Database Systems Corp. has been in busines for over 25 years providing solutions and service to a wide cross section of the U.S. business spectrum. Just ask our clients (Verizon Wireless, State of New Jersey, etc.).



How is integration with existing applications handled?

DSC has developed the most comprehensive integrated solution for voice applications available on the market today. From our "Open IVR" approach to our XML data access and client / server design, we provide our clients with the most choices when it comes to database integration.



What type of analytics tools can your company provide?

DSC has developed it's own simulation models for both inbound and outbound voice campaigns. View these models at our Call Center Simulation web pages.

To assist our clients with estimating the resources required to perform both inbound and outbound campaigns, Database Systems Corp. provides several simulation models. These models accept calling campaign parameters such as anticipated call volume, list size and message lengths and estimates the resources required to process these campaigns.

Our IVR model and ACD simulation program is a resource calculator. The IVR model calculates resource requirements for an inbound phone campaign. It estimates the number of lines required to handle peak load processing of these calls. This model assumes that calls are evenly distributed during the peak period.



Where is my voice application hosted?

Database Systems is unique in our industry because we have integrated several call centers to host our voice applications. Most of our inbound IVR applications are hosted in our inhouse call center while our outbound calling campaigns are run in any one of our networked call centers.



Who are your marquee customers?

Our customer list includes Verizon Wireless, KB Homes, State of New Jersey, Orange County, State Of Washington, Cox Communications, Sara Lee, and hundreds of others.



Are there any hidden costs, such as licensing renewals or maintenance fees?

There are no hidden costs, just the costs associated with initial setup and ongoing usage. Unlike most of our competitors, DSC also can provide your organization with a turnkey IVR phone system and can develop this application for you as well. This system requires a one time license of our software with an optional annual maintenance fee.


Database Systems Corp. personnel have been involved in the design and implementation of hundreds of unique applications across industry lines. Our staff is composed of experts in the fields of telecommunications, database design, and web integration.
---
IVR Systems and Services
Database Systems Corp. (DSC) offers complete interactive voice response systems (IVRS) servers and platforms for small to large organizations. Our IVR solutions support both digital and analog phone lines.

Business toll free phone service is very popular for government, commerical and support organizations. This service allows allows clients and prospects to call your organization from anywhere in the country at no charge. Our IVR server and supporting software is a strong platform for providing this type of long distance service.

Interactive Voice Response (IVR) processes inbound phone calls, plays recorded messages including information extracted from databases and the internet, and potentially routes calls to either your service agents or transfers the caller to an outside extension. IVR enhances our phone system's current robust features of predictive dialing, ACD, and digital call recording.

This IVR platform and business phone system acts as an automatic answering service that collects useful information from a caller before the call is processed or transferred to an agent. Our IVR server could fulfill the callerís request without a transfer. IVR software gives your organization a 24 by 7 capability, providing around-the-clock information to your callers.






Complete IVR Systems




DSC now offers an affordable and expandable analog IVR server. This 4 line IVR system includes our IVR Wizard software or comes optionally with our comprehensive IVR software development toolkit. You can program your own system or we can provide you with a custom IVR application. These applications can be easily ported to our digital T1 IVR system (PACER) when your call volume requires a larger system.

DSC provides IVR software for creating interactive voice response applications. This wizard guides you through each step when defining your IVR applications. Informational phone applications can be developed quickly. Simply record your phone prompts and fill in the blanks. Phone applications can be created in a logical and simple fashion.








IVR Call Center Services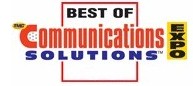 Our award winning IVR software and IVR server may be purchased, or we can provide your organization interactive voice response IVR Outsourcing at our own center. This "Try before you buy" option lets you test market any Answering Service campaign quickly, and if successful, you can very easily bring this interactive voice response application inhouse. This also is a very cost effective alternative to acquiring your own IVR system, if the call volume and activity does not warrant the expense of a new phone installation.

IVR Software Features
IVR Wizard for Fast IVR Development
IVR Client/Server Architecture
800 number systems and Toll Free systems
DNIS Controlled
Multiple IVR Scripts
IVR Play Message and Prompt
Interactive Voice Response Phone Key Input
Play Music On Hold
Call Outside Line and Transfer IVR Call
Call Outside Line and Prompt for Input
Connect Caller to Outside party
Record IVR Caller Message and Store
User Navigation and Selection
IVR Voice Mail
Route Caller to Selected IVR Agent Groups
C or C++ IVR library
IVR EZTRAN Flow Control
Database Access and Update
IVR Text To Speech Software (TTS)
Mix IVR Messages and Text
IVR Response Logging and Reports
IVR Phone Server Information
Contact Database to learn more about our IVR Servers and Interactive Voice Response Phone Servers.