Information
Virtual ACD Systems
IVR Zip Code Locator
IVR Technology Company
IVR Vendors

Website Information
IVRS
IVR Software
Hosted IVR
IVR Hosting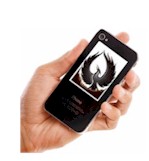 IVR Solutions
This section of our technical library presents information and documentation relating to IVR Development and custom IVR software and products. Business phone systems and toll free answering systems (generally 800 numbers and their equivalent) are very popular for service and sales organizations, allowing customers and prospects to call your organization anywhere in the country. The PACER and WIZARD IVR System is just one of many DSC call center phone system features..

What is Interactive Voice Response?. An Interactive Voice Response (IVR) processes inbound phone calls, plays recorded messages including information extracted from databases and the internet, and potentially routes calls to either inhouse service agents or transfers the caller to an outside extension.

Contact DSC today. to learn more about our IVR services and IVR application development software. <! *************************** Main Article ******************************************* !>
IVR and Customer Contact
---


The following is a brief extract from the article entitled "Welcome to the New Era of Customer Contact" from cio-today.com.

"Customer-facing organizations need to remember that the technologies don't make the experience. They don't improve anything if they're not used properly. All they do is alienate customers in a more high-tech way than before.

I bet you've heard that before, huh? Probably from many editors and analysts, including me. It's become the contact center's version of "Have A Nice Day." It's often uttered, but we seldom notice it anymore, and we're not even completely sure what it means.

We've entered an era in which we can buy the sexiest technologies known to telecommunications for our call centers. We can Web-enable, speech-enable and IP-enable our contact centers. We can make IVRs so smart they sound like people.

We can up our processing power, lower our agent turnover, expand our self-service and contract our average handle time. We can serve up data shaken not stirred, turn employee gossip and chat into company capital, monitor the voice stress in our agents, automatically pre-screen our employees, and automate our scheduling, recording and training.

We can translate our Web chat into Brazilian Portuguese, offer video conferencing to our best customers and monitor our shoppers' behavior online. After all that, we can order up reports so sleek they should be on a Milan catwalk wearing Manolo Blahnik shoes.

So the eternal question remains: Why do so many companies still have such rotten customer service?


---

To view this entire article, please visit www.cio-today.com


---
---