Community Programs
Medication Reminder Calls
Call Reassurance
Church Calls
School Announcements
Latchkey Kids
Reminder Call Service
Emergency Alerts

Technology
Phone Surveys
Voice Broadcast System
Voice Mail Broadcasting
Mass Phone Calls
IVRS Software & Services
Phone Broadcast | Telephone Broadcasting
Phone Blast
IVR Solutions
IVR Hosting
Phone Tree Service

<! Main Body of Tech Library Section>

Voice Broadcasting Auto Dialers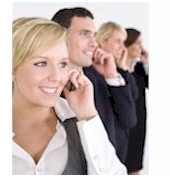 Using our PACER and WIZARD phone systems and voice broadcasting software, we can broadcast voice messages and service announcements to your clients and community. Phone call messages can be automatically generated using our XML Push technology.

Our phone message service can place one call or millions of calls. Pre-recorded messages can be played to either individuals and answering machines or just to individuals. Different messages can be played to an answering machine versus an individual.

Contact DSC today. to learn more about our voice broadcasting service and auto dialer phone systems.


---

<! Start of Main Tech Library Page>
Auto Dialers Help Curb Truancies
The following is an extract from the article "Officials work to curb truancies" by JENNIFER KABBANY - Staff Writer for the North County Times.


---
"Spring is here: The sun is out longer, the days are warmer ---- and that itch to ditch is stronger than ever. After eight months of school under their belt and with nearly perfect weather, students are more apt to take a risk for a little fun in the sun, officials with school districts say.

"It's a combination of we are almost out of school for the summer and also the weather," said Donna Opoku-Agyeman, the director of child welfare and attendance at Lake Elsinore Unified School District.

But district and law enforcement officials have developed numerous ways to curb truancies, including strict attendance policies, truancy sweeps, calls home when a student is absent and placing campus supervisors at strategic locations around campus.

Still, there are thousands of students who ditch every year. In the 2003-04 school year, there were 13,527 truancies at the mainstream high schools in the four Southwest County school districts of Temecula Valley, Murrieta Valley, Lake Elsinore and Perris High.

Specifically, Temecula counted 732 truancies in 2003-04 at Temecula Valley and Chaparral high schools. Great Oak High School had yet to open.

That same year, Murrieta tallied 283 truancies at Murrieta Valley and Vista Murrieta high schools. At Perris Union, there were 5,259 truancies at Paloma Valley and Perris high schools. And in Lake Elsinore, there were 7,253 truancies at Temescal Canyon and Elsinore high schools.

The districts tally the information annually and turn it in to the California Department of Education as part of the federal No Child Left Behind Act's requirements.

Habitual ditchers are often referred to districts' school attendance review boards, which monitor absences and truancies and involve parents, students and administrators in resolving habitual problems. The review boards, along with the sweeps and calls home, do a lot to help students decide not to skip schools.

These programs are in effect year-round, and some school officials charged with campus security say it doesn't matter what season it is ---- they keep a watchful eye on students and make sure they are where they need to be during school hours.

"I'm always looking for kids walking about," said Tom Ogle, a Murrieta Valley High School campus security guard. "I ask them where they are supposed to be, and often walk them back to their classroom."

Ogle said he doesn't stop there. He walks into the classroom with the wandering student to determine from the teacher whether he or she is truant. If so, Ogle said he marches the student to the office.

Hot spots where students like to loiter during class or wander off campus include the parking lot and behind buildings, Ogle said, adding that typically he catches a couple of students each week trying to ditch.

"It's important to keep these kids on campus, it doesn't matter what time of year," he said.

Like Murrieta Valley, campuses across Southwest County employ guards such as Ogle.

Despite the guards, however, where there is a will, there's a way.

Murrieta sophomore Sean Kitt said that if he really wanted to sneak off campus, he could.

"It's probably pretty easy," he said, adding that he has no desire to do so.....


---
To view the entire article, please visit www.nctimes.com.

---