Products / Information
Voice Broadcast System
Phone Broadcasting
Reminder Service
Announcement Service
Late Payment Reminder
Phone Tree
Voice Mail System
Voice Mail Software
Mass Phone Calling
Voice Broadcasting Systems and Service
Group Phone Calling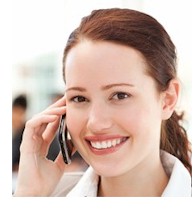 Database Systems Corp. is a leading provider of call center systems and phone services including voice messaging services and solutions.

DSC offers a very cost effective method of contacting thousands to millions of households using voice message broadcasting. This calling method involves automatically dialing hundreds to thousands of numbers at once using computer managed lists, playing a pre-recorded message to both individuals and answering machines.

Organizations looking to get a message out to a large number of people in a short amount of time can benefit significantly from this service. And bulk dialing is far more cost effective than using traditional mailers - just pennies a call for large volumes. This communication technique is very effective for political campaigns and charitable organizations.

Contact DSC today to learn more about our mass phone calling services.
DNC - Do Not Call Compliance
Calls placed using our bulk voice broadcast service are automatically screened for Do Not Call (DNC Compliance) restrictions. Phone numbers are checked against all state and DMA Do Not Call Compliance lists as well as the new federal DNC compliance roster. Certain exceptions are honored including the following:
Political phone calls are exempt from DNC compliance restrictions.
Charitable organizations do not have to abide by DNC limits.
Prior business relationships allow the caller to contact DNC subscribers.
Please check the current FTC rules and regulations regarding voice message broadcasting to determine if your calling campaign complies with the laws.
Types of Mass Phone Calling Campaigns
Simple Message Broadcasting - This is a basic phone broadcast where the phone system dials from a list and plays a standard voice message either to an individual, an answering machine, or both. No person or agent is required to talk with the contacted party who in turn simply listens to the voice message. This voice messaging technique could be useful when you wish to simply provide information or announce an event, provide a reminder, or request an action from the contacted individual. Different messages can be played if an answering machine is detected versus and individual.


Voice Broadcast and Touchphone - This method expands the prior call technique by playing a message that gives the contacted individual options from which to select. Using touchphone responses such as "Press 1 for...", the choices could include obtaining additional information, being removed from the call list, leaving a voice message, or terminating the call. A different message can be left on an answering machine or the answering machine could be ignored completely. Although more complex than the prior call types, this form of voice messaging does not require that an agent be available to handle this call.


Message Broadcast and "Press Through" Call Transfer - This is similar to the prior voice messaging technique but with the option to transfer the call to a third party. Again, using touchphone responses the contacted individual can request that the call be transferred to an outside agent. The phone system dials another number and when contact is made with the third party or different phone system, the call is transferred. This is effective when the transfer party or organization is remote or not directly connected with your phone system and center.



DSC can provide voice message broadcast services with any type of calling program required by your organization. We can even blend several different types of voice messaging to determine what works best in your specific calling program.
Mass Phone Call Applications
Political Campaigns
Emergency Alerts
Community Service
Marketing Campaigns
Customer Survey Programs
Market Research
Surveys and Polling Campaigns
Answering Machine Messaging
Emergency Notification
Credit Collections
Mortgage Marketing
Charitable Contributions

Message and Recording Service
Sweepstakes and Contests
Insurance Marketing
Event Notification
Lead Generation
Satisfaction Surveys
Voice Mail Systems
Fund Raising Projects
Political Advertising
Appointment Reminders
Severe Weather Warnings
Mass Phone Calling Features
Bulk Message Call Blasting Services
Mass Voice Blast Broadcasting Services
Voice Message Broadcast Hosting
Comprehensive Call Management
Professional Voice Over Prompts
Do Not Call Compliance Automatic Check
Overide Exempt DNC Compliance
One Flat Fee Per Supplied Number
Optional "Press Through" Flat Fee Feature
Quality Transcription Services
Online Reporting System
---
Call Database Systems Corp. Today
Contact DSC to learn more about our bulk voice broadcast services.