Products / Services
Voice Mail Service
Voice Mail Software
Answering Systems
Call Center Outsourcing
Voice Messaging System
Message Broadcast

Website Information
Group Calling



Voice Mail Applications

Employee Benefit Call Surveys
Phone Contests and IVR Political Polls

<! *******************MAIN BODY OF PAGE*******************************>
Voice Mail System
Phone Answering Systems and Software
Voice Mail Systems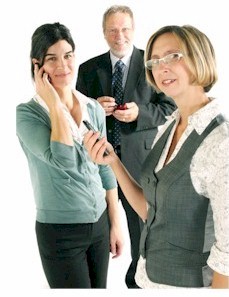 Database Systems Corp. (DSC) provides technology and services for the call center industry including a highly customized Voice Mail System.

An automatic phone answering system with a flexible voice mail system is becoming the standard within modern businesses. This business voice mail system offers callers the opportunity to obtain information about products or services 24 hours a day.

Likewise, clients and prospective customers can leave voice mail messages for your employees and business associates or can have calls directed to internal customer assistance representatives or to outside phone numbers. Our voice mail system includes call answering and recording capability that is integral to this type of customer service.

Our IVR processes inbound phone calls, plays recorded messages including information extracted from databases and the internet, records voice mail messages, and potentially routes calls to either inhouse service agents or transfers the caller to an outside extension. It enhances our phone systemís current robust features of predictive dialing, ACD, and digital call recording.

This IVR front ends your organization, collecting useful information from a caller and sometimes fulfilling the callerís request without a transfer to a customer service representative. This voice mail solution gives your organization complete 24 by 7 capability, providing around-the-clock information to your callers.

DSC also provides voice mail broadcasting systems and outsourcing services. This product sent recorded phone messages to answering machines and voice mails with important information for clients, prospects or community members during an emergency.

Contact Database to learn more about our Voice Mail Systems.
IVR Solutions with Voice Mail Systems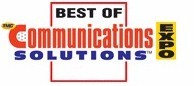 Our award winning IVR voicemail phone answering system may be purchased, or we can provide your organization voice mail and phone answering services at our own call center. This "Try before you buy" option lets you test market any toll free campaign quickly, and if successful, you can very easily bring this application inhouse. This also is a very cost effective alternative to acquiring your own voice mail answering system, if the call volume and activity does not warrant the expense of a new phone installation.


"OPEN" IVR and Voice Mail Systems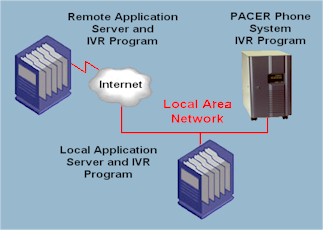 Most voice mail systems are built into a phone system or are self contained programs running on a separate system. This allows limited access to outside website information and applications. PACER and WIZARD IVR systems operate in a client/server environment and the script that controls our 800 number systems can be developed on the Pacer Phone System, on a system residing on the same network as the Pacer, or even on a system that resides on the Internet using our ivr programming language. This program can run on the same server that contains your data and application programs. There are several advantages to using this technique. 800 number applications now have complete access to all the information available to your existing database programs. The 800 number system can perform functions such as dealer lookup, account update, or information access, and simply pass the results back to the PACER phone system to be played to the caller.

IVR and voice mail applications can be developed using traditional programming languages such as C, C++, or even COBOL through a rich set of IVR software and telephone answering software APIís. We also provide you with our own voice mail scripting language called EZTRAN (which runs on Windows, Unix, or Linux) for ivr programming of voice mail applications.


Voice Mail System Information
Contact Database to learn more about our IVR and Voice Mail Systems.

<! ******************END OF MAIN**************************************>