Products / Information
VUI Voice User Interface
Message Services
Call Center Outsourcing
Toll Free Phone Service
Inbound Telemarketing
Answering Systems
Phone Answering Software

Applications
Survey Generator
Church Phone Tree
School Phone Tree
Church Alerts
Church Volunteers
Church Programs
Political IVR Poll
Automatic Political Calls
Church Announcements
Funeral Announcements

Security Guard Report By Phone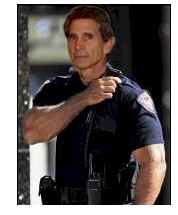 Security guards can now report for duty by calling our IVR phone system. Guards can check in using a touch phone system, entering their unique identification. Calls can be monitored using Caller ID to properly identify and associate a guard with his or her assigned post.

Database Systems Corp. (DSC) provides automatic call answering systems and phone services that can process calls from security guards reporting for duty. If a security guard does not report for duty using this process, a warning is posted to management alerting them that there is a possible security breach or unprotected area under the control of the security organization.

Online reports and status are available with real time statistics. Information provided by our IVR system can be forwarded to the payroll department or scheduler.

Contact Database for a FREE analysis and quote and to learn more about our security watch phone systems and services.


---
Customer Profile

"Since 1980 Heritage Security Services has been providing high quality, cost-effective security services for a broad range of clients using the concept of Atmosphere Management. This includes service for construction projects, industrial manufacturing plants, retail centers, medical facilities, financial institutions, government agencies, transportation districts, cruise lines, sporting and entertainment events, as well as all types of special shows and demonstrations."

Heritage Security performs security background checks on potential security officers using our IVR software to conduct the interview. Heritage also provides interactive voice response service for security guard organizations. Guards check in to their assigned posts by calling an 800 number with their specific identification number. The Heritage system monitors whether all assigned posts are manned and notifies management if a gap in the security perimeter exists.

For further information about Heritage Security, please visit their website at www.heritagesecurity.com.


---
Other IVR Applications
Interactive Voice Response (IVR) can be used in a wide variety of applications - both commerically and for government organizations. Here is a list of just a few of these applications:
Account Status Checks
Lead Generation and Tracking
Customer Service
Literature Fulfillment
Employee Testing and Evaluation
Customer Satisfaction Surveys
Employee Benefit Call Surveys
Market Research Surveys
Message and Recording Services
Locator Services
Order Entry and IVR Programming
Credit Card Processing
Order Status
Voice Mail
Clinical IVR Surveys
Inventory Confirmation
Contests and IVR Opinion Polls
Product Information
Contact Database to learn more about our IVR automatic call answering systems and services.