Products / Information
Reminder Service
Announcement Service
Late Payment Reminder
VUI Voice User Interface
Message Services
Call Center Outsourcing
Toll Free Phone Service
Inbound Telemarketing
Voice Broadcast Software

Website Information
IVR Orders

Retail Sales By Phone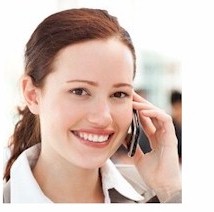 Accepting phone sales orders for goods and services has been a traditional business function for a number of years. The intelligent routing of calls to the appropriate sales person is a simple task for our call center phone system with IVR (Interactive Voice Response). But our IVR retail sales technology goes far beyond connecting prospective customers to sales representatives. Information can be collected from the caller prior to connecting to your sales agents. In fact, the entire order process can be programmed without the customer talking with a sales person. Product availability, pricing, and order status information can all be given to the customer using simple touch phone responses.

Outbound call campaigns can be launched announcing a new product promotion. Pre-recorded messages can be played to call recipients or answering machines. If the prospective customer needs to talk with a member of your sales team, the message can be programmed to allow a "Press 1...." option and the call will be transferred to one or more designated phone numbers. Calls can also be automatically placed to remind customers of ordered product arrivals.

A "Smart" Approach To Selling By Phone

Most outbound calling campaigns that use autodialers experience a low response rate from called individuals. Your sales agents are talking more on the phone but experiencing a high level of frustration because of such a low interest level. Our retail phone sales system, with its outbound IVR feature, can help qualify leads by not only detecting an individual on the line, but by playing a pre-recorded message up front. This message can be a consistent, high quality introduction to your company, products or service. Through interactive touchphone selection, your customer or prospect can now choose from various options. One choice may be to talk with your sales representative, leave a voice message, request another call back time, or simply express no interest. Calls that are passed to your agents are far more qualified and the probability of a successful call with this individual has increased dramatically. Since the phone system is doing the introductory qualification, you will need fewer agents to handle these calls. Your sales agents will no longer be repeating over and over the same introduction - now they will be talking with an interested and qualified party.
Customer Profile

Sara Lee Corporation is a global manufacturer and marketer of high-quality, brand-name products for consumers throughout the world. With headquarters in Chicago, Sara Lee Corporation has operations in 55 countries and markets branded products in nearly 200 nations. The corporation employs 145,800 people worldwide. Sara Lee Corporation's leading brand names are household words around the globe. Sara Lee's preeminent brands are built on consumer needs and expectations, offering exceptional quality and value.

Sara Lee acquired an Interactive Voice Response (IVR) phone system from Database Systems Corp. to process after-hour orders for it's clothing and apparel line of products. Using simple voice prompts, this system allows consumers to place orders for these clothing products without the need for a sales representative. Orders are processed the following business day.
IVR Phone Sales and Web Integration
Our smart phone systems not only process inbound phone calls and perform outbound phone dialing, but they also integrate with your website. Product information can be easily extracted from the internet and provided to callers in real-time. Likewise, account information can be provided to callers.
Types of Outbound Selling Campaigns
Automatic Phone Dialing - This traditional method of calling dials a number from a phone list when one of your agents is available to take a call. When the number is dialed, the phone system transfers the call to the agent. This method relieves your agents from the tedium of manually dialing phone numbers and paces their workflow. This type of calling is appropriate when your outbound campaign needs more personal interaction or when performing business to business dialing.



Voice Message Broadcasting - This is another method of calling where the phone system dials from a list and plays a pre-recorded message either to an individual or to an answering machine. An agent is not required. This technique could be useful when you wish to inform a potential customer of an upcoming event, or to provide instructions on how to contact you.



Message Broadcasting and Touchphone Response - This method expands the prior message broadcasting technique by playing a message that gives the potential customer options from which to select. Using touchphone responses such as "Press 1 for...", options could include obtaining additional information, being removed from the call list, methods of obtaining your product or service, leaving a voice message, or speaking with an agent. A different message can be left on an answering machine.



Predictive Dialing and Retail Selling - Predictive dialing is very similar to automatic dialing, except the phone system dials several numbers ahead to reduce the amount of wait time between calls that your agents handle. This greatly increases your agent productivity, but may lead to dropped calls when the predictive dialing system contacts an individual when no sales representative is available.



"Smart" Predictive Dialing - This type of calling campaign blends Message Broadcasting with Predictive Dialing and can produce very productive results. Messages are played to potential customers, and if the individual expresses an interest in your product or service, the call can be transferred immediately to one of your agents. A separate phone message can be left on an answering machine. Dropped calls are virtually eliminated with this method of predictive dialing.



Since our retail sales dialer can perform all types of dialing, you can experiment with different methods on the same campaign. Recorded messages can be played to some prospects, while other prospect calls are passed immediately to your agents through traditional predictive dialing. This phone system is flexible enough to adapt to what works best for your sales organization!
Don't Ignore Those Answering Machines!
Another advanced feature of retail sales phone system is its ability to not only detect answering machines, but to leave a pre-recorded message on this machine. Statistics have shown that an individual is 2 to 3 times more likely to respond to a marketing message left on an answering machine than to respond to a mailer.

Our Message Dialer not only detects answering machines, it also detects the end of the machine's greeting prompt. Unlike other dialers, we only begin playing your message AFTER the answering machine prompt has ended.

Most traditional auto dialers just discard these calls or at best, schedule this number to be redialed later. These dialers are ignoring the potential of getting additional leads and business by leaving a targeted message.
Work From Home Retail Sales Reps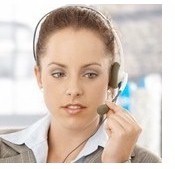 An important benefit of today's telecommunication advancement is the ability for your employees to work from home. Database Systems Corp. has developed a family of telecom products that facilitate and promote this capability. Our WIZARD call center phone system, combined with our CRM application software and computer telephony products, fully supports remote agents. Now your workforce can be significantly expanded with the addition of work at home employees. The economic savings and environmental advantages are significant. To obtain additional information about our remote agent capability, you may view our Remote Agent page.
Inbound Call Distribution and Call Recording
Our retail sales phone system is far more than just an autodialer and outbound phone system. This system has complete inbound call distribution capability including its own ACD system and an optional IVR system. Callers can be prompted to enter an account number, type of service required, etc. and phone system will provide the requested information or transfer the caller to the appropriate sales representative. The phone system can blend all of these tasks together, making your call center a complete and powerful sales center. Reports can be obtained quickly and easily, giving you an accurate and timely view of your center's operation. Plus all or selected inbound and outbound calls can be recorded for quality assurance and legal purposes.



Applications and Benefits Of Retail Sales Systems
An automated retail sales phone system has a wide variety of applications within a sales organization:
Outbound Telemarketing
Inbound IVR Sales Processing
Sales Appointment Setting
Payment Reminders
Customer Service: Follow-up
Fund Raising
Market Research
Community Alerts
Automated phone systems provide significant benefits:
Consistent Call Introduction
Maximized Productivity
Increased Agent Success and Morale
Enhanced Cost Savings
Improved Control
Efficient Use of Resources
Expanded Information Capability
Retail Sales Phone Features
Complete Predictive Dialing System
Automatic Call Distribution (ACD systems) with ANI and DNIS recognition
Interactive Voice Response (IVR systems)
Text To Speech Software Applications
Call and Voice Recording System
Comprehensive Supervisor Command and Control System
Sales Rep Monitoring and Control
Progressive, Preview, and Predictive Dialing System
Outbound IVR and Voice Broadcasting
Answering Machine Messaging
Comprehensive List Manager with Data Import
Remote Agent (Work At Home Sales Reps)
Fully Integrated with Our CRM Application TELEMATION
Softphone Integration to CTI Enable Your Existing Applications
Report and Graphical Presentation of Historical Phone Data
Industy Standard Telemarketing Equipment Components
---


NOTE: Certain telemarketing and phone sales activities and the use of pre-recorded messages and predictive dialers are governed by state and federal law. Please familiarize yourself with these laws or contact DSC for a copy of FCC regulations.