Inbound Call Center
IVR Solution
IVR Services
IVR Management
IVR Best Practices
Telephone Answering Service
Call Routing
Auto Attendant
How Am I Driving?
Reckless Driving Report Service and Systems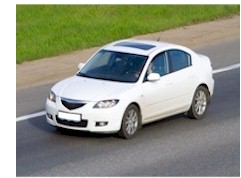 Database Systems Corp. (DSC) is a leading provider of call answering service technology. DSC also provides 800 number outsourcing services at our multiple call centers.

If your company or organization manages a fleet of vehicles and you would like to ensure that your employees are practicing safe and courteous driving techniques, then consider using our automatic phone answering service. This service can take calls from other motorists or pedestrians that observe reckless driving habits and wish to report these bad drivers.

We can provide you with an exclusive 800 phone number that is posted on your vehicle that allows others to call and report an unsafe driving incident. Large labels can be produced easily for your vehicles with this number posted prominently.

When a reckless driving incident occurs, an observer can call your 800 number and leave a recorded message on our service. We ask the observer for date, time and location and a brief description of the incident. We in turn will forward this message to your organization.

Contact DSC today. to get a Free analysis and quote and to learn more about this cost effective driver incident reporting service.




"How Am I Driving" Service Features
Unique Toll Free Number
Automatic Answering Service and Prompts
Preprinted Large Labels With This Number
24 Hour A Day Service
No Operator Required
Caller Reporting Software
Detailed Incident Recording
Email Notification Of Incident
Monthly Subscription Fee
Online Real Time Reporting
Fee Per Incident Report
---