Information
Voice Broadcasting


<! ****************************** Main Page *************************************!>

Automatic Answering Service and IVR Phone Systems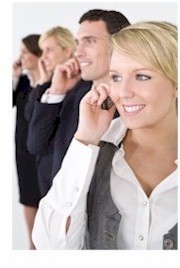 Welcome to EasyIVR, the IVR phone answering service and voice mail broadcasting center for Database Systems Corp. (DSC). IVR refers to Interactive Voice Response - we provide both turnkey IVR systems and complete business phone services using our award winning IVR technology and facilities. Our IVR software provides flexible results and minimal development. Using open technology, IVR solutions can access information anywhere on your network and over the web.
Voice Broadcasting Service and Systems
DSC provides the most comprehensive voice broadcasting service in the industry today. From placing one call to millions of calls, Database can fulfill your automatic calling requirements. Calls can be automatically generated using our XML Push technology. Large bulk dialing can be performed using our mass calling service.
Online Manual Pages
The EasyIVR Phone Service User Guide is divided into the following sections:

<! ****************************** End Of Main ***********************************!>


---