Information
ACD
ACD Software
ACD Systems
Virtual ACD Systems
IVRS Software & Services
Medication Reminders For The Elderly
Phone Messaging Service

Website Information
Virtual Call Centers
ACD Applications
Call Router System


<! Main Body of Tech Library Section>

EasyIVR Tech Library



ACD Automatic Call Distribution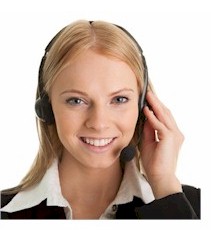 This section of our technical library presents information and documentation relating to ACD Software and products. Automatic call distribution systems are the heart of inbound call centers. ACD systems are call routing utilities for incoming calls and can be even used to route calls originated by our predictive dialer to the next available agent. Our PACER and Wizard phone systems comes with a complete automatic call distribution system for call routing.

The PACER and Wizard ACD system and automatic call distributor can route calls based on the dialed phone number (DNIS) and the time of day. Additionally, the PACER IVR system can intelligently route calls using complex conditional logic.


<! ******************* Main Body ********************************* !>
New Directions To The Successful Virtual Contact Center
By Wade Baker, SIVOX

Virtual call centers need help. Wide-spread adoption of the concept is hamstrung by a number of factors. Without an infusion of fresh technology and reliable training and skills assessment, the concept may be forever consigned to "last resort" status next to fully staffed and centrally managed customer contact centers — whether these centers are corporate-based or outsourced. While infrastructure advances such as VoIP, ACD and high-speed VPN make remote call center employment technically feasible, a number of quality assurance and customer-care issues remain unresolved. Without a "total-care" solution — from infrastructure to employee training and customer satisfaction — virtual call centers may fail to meet the needs of most corporations with customer-focused businesses.

But let's not throw in the towel just yet. Virtual call centers have far too many benefits to abandon the concept.
First and foremost, virtual call centers allow corporations to reduce the cost of doing business. Virtualization frees the company from large office rental costs, fixed-rate utility charges, office furniture and equipment — the list of infrastructure savings is lengthy and well documented in the industry. Companies can dump the bricks-and-mortar and hire contract workers as virtual agents. But savings on infrastructure, no matter how substantial, can be wiped out in a heartbeat if customers are driven away by poor service.


For a variety of reasons, too many corporations are leery of outsourcing highly sensitive customer care services overseas and see virtualization as a means to keep service "close to home" yet not in the building. In many cases, companies have transitioned their existing call center employees to virtual contract employees, to the benefit of both parties. The reassigned contact center professionals now have a lucrative home-based business, and the company has reduced its infrastructure and HR costs. But this talent pool of experienced agents is limited, and even expert remote workers need periodic retraining and consistent supervision.


compelling economy for virtual call centers is the ability to expand as needed; the corporation can bring on agents in remote locations during high-volume periods or as business expands, without the constraints of a permanent, full-time staff. This concept borrows much from "just-in-time" (JIT) inventory-control processes that have made large retailers and suppliers hugely successful. But hiring remote agents in an ad hoc fashion is more complicated than ordering a fresh batch of widgets only when there is demand for them.


Another key benefit for virtual call centers lies outside the corporation's main fiscal concerns, however. By opening up customer care to off-site workers, many eager potential employees may now have opportunities for real jobs — the homebound and seniors. A mother in rural Kansas, a retiree in upstate Michigan and a disabled veteran all now have the opportunity to enter or re-enter the workforce. By bringing work to those who really want it, the corporation may find its most loyal and hard-working employees on the front lines of customer care — a great place for dedicated workers to be. But how do you deliver training and assessment to people in these remote and often difficult-to-reach situations?
Roadblocks To Progress
Ramping up the training of occasional agents can be problematic from both a logistics and initial hiring perspective and may even wipe out many of the cost savings companies initially project for such flex-time contractors. Consistent delivery of customer service is also a great concern, and corporations need to factor in this intangible element when calculating the true cost of JIT virtual agents. While ACD can accomplish some of this crucial quality assurance, making certain more complex or critical customer calls are routed to only expert agents, overall quality control is still needed to assure the best possible agent performance from a customer perspective.

One of the chief stumbling blocks witnessed in the field is the out-and-out ban on virtual call centers due to labor demands. Some sectors of the customer-care market have been forced to negotiate agent bargaining contracts that specifically prohibit the use of virtual agents. While the impetus behind these demands is clear — the preservation of corporate brick-and-mortar contact center jobs — the rank and file need to better understand the full benefits a virtual contact center component can provide them. Far from replacing domestic jobs, it may well increase them. If forced with the choice between virtualizing customer care domestically or outsourcing those jobs to an offshore facility to contain costs and meet demand, companies may have no option if virtualization is blocked. In addition, as noted earlier, these same top customer-care agents may now have better flex-time and work-at-home options available to them as never before, certainly a plus in agent retention and agent job satisfaction. In fact, experienced contact center professionals are best-suited for remote call handling and may even play a key role in managing the hiring, training and assessment of newer, less-experienced customer care employees, opening up a whole new career path for these individuals.

Another roadblock to implementing effective virtual call centers is training and monitoring. While a number of outsourced training companies provide a fairly dispersed and comprehensive suite of tools for training agents, they can't be everywhere, and they certainly can't train remote employees to a company's exact needs. In addition, the company must take the outsourcer's word that the agent has been sufficiently trained. Regardless of the reports and test results, how can the company be certain the newly trained agents will perform at a consistent level? Most training in the industry now consists of classroom instruction which is problematic and costly for home-bound and very remote employees — and individual coaching. Data from the National Training Labs show that classroom instruction and workbook problem solving are the least effective in delivering educational material in task-oriented jobs such as contact center activities, with only 5 to 10 percent retention. While role playing is certainly a preferred method, it is time-consuming and costly, and the results are inconsistent: each role-playing coach has a varied level of expertise and may have a different level of competency on any given day. On the other hand, monitoring tools are maturing, and ubiquitous broadband will certainly enhance this capability for remote locations. The monitoring of training, as well, would be ideal.

One of the thorniest problems with virtual call center implementations, however, is the initial pre-screening of potential applicants. Again, distance from the main or branch offices where hiring is done is a problem. Additionally, phone interviews and even limited face-to-face interviews do not allow companies to adequately assess the entire range of skills agents require for performing well. Information systems, general aptitude and, most important, how a potential new agent would field actual customer calls are all essential criteria for predicting on-the-job performance. How do you comprehensively test for these skills before you hire that remote agent?

Finally, despite the advances in technology that make virtual call centers less of an infrastructure problem, the management of remote workers becomes exponentially more cumbersome.
Next Steps For Success
First and foremost, companies engaged in significant contact center operations need to educate the rank and file of the potential personal and professional benefits of virtual contact centers. Make it personal. Show a career path. Provide opportunities for real flex-time and increased work-at-home opportunities. Involve the front-line team in formulating the best-possible blend of virtual and center-based contact points.
Simulating Live Contact
Using simulations to train remote workers is a cost-effective and effective means to get positive results. In particular, simulations that fully immerse the trainee in a complete customer interaction — from ongoing call conversations, to system screen input — provide the best training possible short of taking live calls. Companies can choose a variety of simulation tools for agents. There are a number of things to keep in mind before implementing simulation training, however. E-learning and simulation development tools fall into roughly two development environment categories — boilerplate, general-purpose soft-skills training modules to be used "as is," or templates and toolboxes for building simulations from scratch, often using proprietary tools with some ability to integrate with existing IT infrastructures.

By definition, static means unchanging. Most static software simulations use recorded customer calls or strictly scripted lessons. The trainee is instructed to "play along" with the script. The agent is scored and graded by completing this static scenario, and no interaction occurs between the trainee and the simulated customer (script). While this is an entirely rote exercise, the trainee nonetheless does gain experience with "hearing" a typical customer example and applying the expected language to it. The simulation does not actually "hear" or understand what the call center representative is saying during the session, though, and as a result, the simulation system can provide no qualitative feedback to the agent during, or even after, the simulation. Many static simulations base their evaluations on completion of simple multiple-choice quizzes taken after these scenarios are played.

A dynamic simulation, in contrast, adapts to changes during the session. To closely mimic as much as possible a live coaching session, a dynamic software simulation system must actually "hear" what the trainee is saying and respond accordingly with suggestions. In addition, a dynamic system will "steer" the trainee along the optimal, best-practices path during the simulation, rather than routinely play itself out. Finally, the system must track trainee progress throughout the session — at key junctures — for meaningful evaluation to occur.
Screening For Success
Similarly, the pre-screening of potential call center representatives can also be most effectively handled by adding a simulation component in addition to the tried-and-true aptitude and interview process. Pre-hires can run through a practice session or two, then take an interactive simulation assessment. Again, the use of a dynamic simulation to both listen to and record responses to simulated customer dialogs, as well as capture system data from the pre-hire as he or she works through a "call," gives the company a holistic view of the pre-hire's full capabilities in an "almost live" situation.
Managing Virtualization
Finally, with better networks and network management tools, the delivery and capture of remote data and remote training results for use in central offices is essential for not only initial training and pre-screening, but continual training and assessment of remote workers as the virtual contact centers evolve over time. For true enterprise deployment of a virtual agent workforce, the management of training, assessment and performance enhancement must also be enterprise-class, tying into learning management systems, human resources systems and even data mining tools. Centralizing the management of the decentralized workforce is crucial to success.
Bright Future
As telecommunications technology has matured, it has offered us the ability to move our contact centers out of centralized cube farms down to individual homes and smaller offices. While the technology is there, the people skills may not be. We must head off irrational fears concerning job loss and job security, while also ensuring we deliver more effective training and management of off-site contact center workers. When the human skills side of virtual contact centers becomes as sophisticated as the current VoIP and ACD technology, virtual contact centers will literally take off.

Wade Baker is CEO of SIVOX (www.sivox.com), provider of total immersion simulation technology applications. <! ************************ End of Main Tech Library Page ******************************* !>





---