Information
Virtual ACD Systems
Answering System
IVRS Software & Services
Voice Mail Software
Inbound Call Center Services
IVR Hosting

Website Information
IVRS
IVR Software
Hosted IVR
IVR Hosting

<! Main Body of Tech Library Section>

EasyIVR Tech Library



Phone Answering Services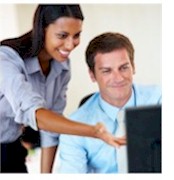 This section of our technical library presents information and documentation relating to answering service systems and phone answering services. At Database Systems Corp. (DSC), we offer complete inbound call center and outbound automated phone services. Our inbound call center processes phone calls using our interactive voice response (IVR) system that answers calls without an operator.

Organizations looking to reduce costs and to improve customer service can now contract their inbound 800 answering services and outbound voice messaging programs at our automated call center facility. As designers of call answering systems and phone answering service software, DSC is uniquely positioned to manage your call answering service and 800 number service campaigns saving your organization both time and money. Because our phone answering service software was created in-house, we can deliver comprehensive 800 number outsourcing quickly -- providing you with a competitive advantage in the marketplace. From external database access to web integration including XML messaging, DSC can provide very custom phone applications. Plus you will find our 800 phone service to be quite affordable.


Business Toll Free Phone Service
---


The following is an extract from the article "Making Toll-Free Service Work for Your Business" from www.allbusiness.com:

"Toll-free numbers allow callers to contact your business without having to pay for the call themselves. They can be a powerful sales and marketing tool as well as an essential part of customer service that many consumers have come to expect. Consumer research shows that customers who search phone-book listings, when faced with a choice of several similar businesses, are much more likely to call a business with a toll-free number than a business with a long distance number. In addition, toll-free numbers boost consumer confidence. Consumers assume that businesses with toll-free numbers are larger and more stable than their competitors.

Toll-free numbers are also useful as an internal communications tool, giving traveling employees an inexpensive way to call the office or access their voicemail when they're on the road. Inbound toll-free service is often less expensive than calling card rates.

Toll-free numbers generally begin with the numbers 800, 888 or 877. Since the public is not as familiar with the last two prefixes, any of your marketing, advertising or promotional efforts using those numbers should clearly indicate that the number is toll free.
Number Portability
To create a more competitive market for toll-free services, the FCC ruled in 1993 that toll-free numbers are portable. This means a particular number belongs to the toll-free subscriber — not to the carrier. Thus a company may change its toll-free service to another carrier without having to change its current toll-free number.

Another advantage of number portability is that it allows a company to split traffic on the same line between carriers. This allows you to use the same toll-free number for your local toll calls as well as for interstate calls.
Toll-Free Services
Anyone may sign up for toll-free service, even residential customers. Service is available from most long distance and local toll providers. In general, toll-free rates are slightly higher than regular long distance rates, and there is usually a monthly access fee. Rate plans generally vary based on a customer's call volume and on where a customer's calls usually originate....."


---

To view the entire article, please visit www.allbusiness.com.


---