Information
Virtual ACD Systems
IVR Zip Code Locator
IVR Technology Company
IVR Vendors

Website Information
Customer Self Service IVR
IVRS
IVR Software
Hosted IVR
IVR Hosting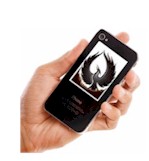 IVR Solutions
This section of our technical library presents information and documentation relating to IVR Development and custom IVR software and products. Business phone systems and toll free answering systems (generally 800 numbers and their equivalent) are very popular for service and sales organizations, allowing customers and prospects to call your organization anywhere in the country.

The PACER and WIZARD IVR System is just one of many DSC call center phone system features..

What is Interactive Voice Response?. An Interactive Voice Response (IVR) processes inbound phone calls, plays recorded messages including information extracted from databases and the internet, and potentially routes calls to either inhouse service agents or transfers the caller to an outside extension.

Contact DSC today. to learn more about our IVR services and IVR application development software. <! *************************** Main Article ******************************************* !>
Customer Self-Service: Are You Ready?
---


The following is an extract from the article "Customer Self-Service: Are You Ready?" by Barton Goldenberg from CRM Magazine:

"There is a new generation of tech-savvy customers, and the old ways of delivering service don't interest them. This www generation insists on using technology to do things their way. They prefer self-service check-in kiosks at hotels and airports; self-service check-out counters at home improvement stores and supermarkets; and self-service issue resolution over the Web.

Not surprisingly, a Kelly Services/ Purdue University study concluded that 92 percent of U.S. consumers form their image of a company based on their experiences using its contact/support center. Sixty-three percent of consumers will stop using a company's products or services based on a negative contact/support center experience.

Additionally, analysts predict that by 2007, 70 percent of all contact centers will support Web-based service applications. But don't panic--analysts also note that even today's best-in-class companies have yet to understand the full implications of the www generation. The 2007 forecast calls for 75 percent of companies failing to fully meet customer expectation for service excellence.

What does all this mean for your organization? You have to be ready to attract and receive www generation customers in the ways they wish to contact you. If they want to obtain information from or resolve service issues via your Web site, you have to be ready for that. If you are not ready, you risk being passed over by this increasingly significant market segment. (Remember, all it takes is a single mouse click and the www generation is off to your competitor's Web site.) It also means that you've got to think like a member of the www generation, and be ready to offer the very best self-service capability available.

Let's briefly examine two industries that have understood the value and importance of the www generation, and its unsated thirst for customer self-service.

The first is high-tech manufacturing, companies like Cisco, Dell, and Motorola. Cisco, for example, created its New World Customer Care systems back in the 1990s. Today Cisco receives in excess of 80 percent of new orders electronically, and resolves greater than 80 percent of its customer issues via self-service mechanisms. The bottom line: In addition to delivering hundreds of millions of dollars of savings, Cisco has been able to redeploy contact center personnel into revenue-generating job functions.

The second industry is online travel, comprising companies like Expedia.com, Travelocity.com, and AAA.com. The www generation can't seem to get enough of the wide range of travel options, immediate availability confirmations, immediate price comparisons, and outrageous deals that are available on most online travel companies' Web sites. The bottom line is, the online travel industry continues to experience significant growth, quietly putting the more traditional travel agencies into receivership.

Outstanding service/support, including self-service, is what the www generation wants and has come to expect. This level of service is the only way companies can differentiate their products and services for the long term.

Barton Goldenberg is president and founder of ISM Inc., a CRM and real-time enterprise consulting firm in Bethesda, MD. He is the author of CRM Automation, and the publisher of The Guide to CRM Automation. Contact him at bgoldenberg@ismguide.com....."


---

To view the entire article, please visit www.destinationcrm.com.


---
XML Push Automatic Phone Messaging

The WIZARD Message Broadcasting system fully supports XML Push client/server applications. Application servers can now send XML protocol messages to our WIZARD phone system to automatically dial a number and play a recorded message. For hearing impaired phone devices, text is converted to standard TTY / TDD formated messages. For standard phone delivery, text messages can be converted to a voice message using our text to speech application software. Multiple phone numbers can be called and multiple messages delivered (answering machine versus "live" answering), with touchphone response and call transfer capability available for standard phone messages.
IVR Software Applications
These are just a few applications for IVR systems:
Customer Satisfaction Surveys
Employee Benefit Call Surveys
Market Research Surveys
Message and Recording Services
Locator Services
Customer Service
Literature Fulfillment
Employee Testing and Evaluation
Order Entry and IVR Programming
Credit Card Processing
Order Status
Voice Mail
Inventory Confirmation
Account Status
Lead Generation & Capture
Contests and IVR Opinion Polls
---