Directories
Voice Services
Call Services
Phone Services

Phone Services Directory
Phone Answering Service
Phone Consultants
Phone Installation

Voice Products
Phone Services
Phone Blast
Phone Answering Services
Voice Blast Systems

Phone Answering Services Directory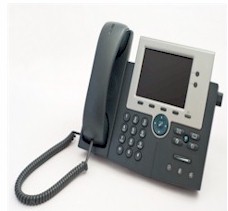 Are you looking for phone related services?

Database Systems Corp. (DSC) provides call center technology including phone systems and call center software. EasyIVR is our service division which provide interactive phone services and voice broadcasting phone service.

Information about telecommunications products and services can be easily provided to callers using our interactive voice response systems. Using our 800 number service, callers have access to any information that you chose to make available and our technology displays search results from networked databases as well as from the internet.

The following is a list of organizations that according to their website descriptions provide phone related services such as phone installations and consulting. These services are complementary to our product offerings.

Database Systems Corp. does not promote or endorse any company on this list. These websites promote various types of phone related services including:
Phone Outsourcing Services
Phone Answering Services
Phone Installation Services
Phone Consultant Services
If your organization provides any of these products or services and if you would like your website included in this directory, please use our Submit Phone Services Website form. It's FREE and simple to add your website.

PLEASE NOTE Information presented on this page was provided by each company or found on the website listed with this company. Database Systems Corp. does not warrant the accuracy of this information. For current information, please visit the website listed with each organization.


---
Phone Answering Services Providers
Phone Services Providers (alphabetically)
ConnectMyPhone - Phone Consultants - www.connectmyphone.com

ConnectMyPhone allows customers shopping for local phone, long distance, voice over internet protocol or high speed internet service to compare and order those services online. ConnectMyPhone allows you to save valuable time by circumventing the traditional process of calling your phone company, preventing long hold times and other hassles.



Fortune Consulting - www.fortuneconsulting.com

If you are looking for a new Corporate Wireless provider, you should call us first. Fortune Consulting has the expertise and experience to make the best deal for you with your carrier or provider. That's our strength. Managing a corporate wireless capability means making a lot of important decisions. What features do you need today? What special wireless needs does your organization have? How do you know which vendors will do the best job?



Ken Wier Telecom - www.wiertel.com

We take pride in our clean cabling installations. Upon completion of our jobs many clients state that our installations are the neatest they have seen. Customer satisfaction is why over seventy percent of our business is either repeat or referral. You can be assured that our experience and dedication to professional standards will result in a completed job that will meet your present and future needs, and remain trouble free for years.



---
Page [1] [2] [3] Next
---
Product Information
Contact Database to learn more about our call center products including our interactive voice response and voice broadcasting services.