Directories
Voice Services
Call Services
Phone Services

Phone Services Directory
Phone Answering Service
Phone Consultants
Phone Installation

Voice Products
Phone Services
800 Phone Services
XML Phone Services
Phone Systems
Toll Free Phone Service
Phone Tree Services
Call Reminder
Phone Broadcasting Services
Phone Blast
Phone Answering Services
Voice Blast Systems

Website Information
Phone Installation Services
Phone Services
Phone Consultants
Phone Answering Services
Outbound Calling Services
Contact Center Phone Service
Contact Center Outsourcing


Phone Consulting Services Directory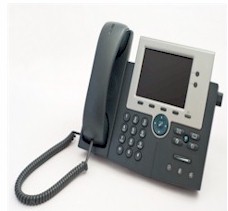 Are you looking for phone consulting services?

Database Systems Corp. (DSC) provides call center technology including phone systems and call center software. EasyIVR is our service division which provide interactive phone services and voice broadcasting phone service.

Information about telecommunications products and services can be easily provided to callers using our interactive voice response systems. Using our 800 number service, callers have access to any information that you chose to make available and our technology displays search results from networked databases as well as from the internet.

The following is a list of organizations that according to their website descriptions provide phone related services such as phone installations and consulting. These services are complementary to our product offerings.

If your organization provides phone consulting services and if you would like your website included in this directory, please use our Submit Phone Services Website form. It's FREE and simple to add your website.

PLEASE NOTE Information presented on this page was provided by each company or found on the website listed with this company. Database Systems Corp. does not warrant the accuracy of this information. For current information, please visit the website listed with each organization.


---
Phone Consultants
Phone Consulting Services Providers (alphabetically)
Abilita - www.abilitainc.com

Abilita is one of the largest independent telecommunications consulting firms in North America, with over 60 offices coast to coast, serving over 1,000 clients in multiple commercial and government industries. We have over $50 Million in annual telecom expenses under management. Our network of consultants represent an unparalleled base of hands-on experience in virtually every area of telecommunications. Talk to an Abilita Consultant today to learn how this broad range of expertise can be put to work for you.



BenneTrends - www.bennetrends.com

Is the service you receive on your Telephone or Computer systems mediocre? Do you feel that you are not getting the service that you are paying for? BenneTrends is committed to providing the best service to our customers at a reasonable price.



ConnectMyPhone - Phone Consultants - www.connectmyphone.com

ConnectMyPhone allows customers shopping for local phone, long distance, voice over internet protocol or high speed internet service to compare and order those services online. ConnectMyPhone allows you to save valuable time by circumventing the traditional process of calling your phone company, preventing long hold times and other hassles.



Fortune Consulting - www.fortuneconsulting.com

If you are looking for a new Corporate Wireless provider, you should call us first. Fortune Consulting has the expertise and experience to make the best deal for you with your carrier or provider. That's our strength. Managing a corporate wireless capability means making a lot of important decisions. What features do you need today? What special wireless needs does your organization have? How do you know which vendors will do the best job?



Qwest Telephone Service - www.qwest.com

Qwest is committed to providing quality voice, Internet, data and video solutions to benefit residential, business and government customers across the country. We are deeply entrenched in our local 14-state western and mid-western service territory and strive to provide innovative, quality products combined with superior customer service. In addition, Corporate Sponsorship and Qwest Foundation opportunities demonstrate our commitment to rewarding the communities we serve.

Qwest's more than 40,000 employees are committed to delivering world-class products backed by unmatched customer service. Whether you're a single household, a small business or a global corporation, from voice to data to video, Qwest has a solution just for you.



Sprint - www.sprint.com

Sprint Nextel: A legacy of innovation - We've combined two great traditions into a single company with an extraordinary record of achievement. With pride in our bold and entrepreneurial heritage, we'll continue to open new doors for our customers and our industry.



TelAssess - Phone Consultants - www.telassess.net

Because of our proven results with superior, ROI-focused telecom expense management solutions, companies with significant voice and data spending select TelAssess telecom cost management products and services.

TelAssess delivers the TTCM solutions that companies need most such as telecom management software, network telecom consulting, telecom contract negotiation, phone bill audits and more. We have the experience, processes and knowledge to improve your network, lower your spending, and boost your corporate profitability.



Verizon - www.verizon.com

There are so many advantages to using VoiceWingSM for your calling needs that we felt inclined to point them out. In addition to all the features jam-packed into this service, you can also take your phone number wherever you go, make calls from anywhere and access your online Personal Account Manager as long as there is a broadband connection. So no matter how far away from home you may be, the convenience of calling from home doesn't have to be.



Vonage - www.vonage.com

Using an existing high-speed Internet connection, Vonage technology enables anyone to make and receive phone calls - worldwide - with a touch-tone telephone.

Offering quality phone service bundled with enhanced IP communications services, our interactive communications portal is a gateway to advanced features only available through digital telephone service. Utilizing our global network and advanced routing technologies, Vonage offers an innovative, feature-rich and cost effective alternative to traditional telephony services.



Wilson Internet Services - www.wilsonweb.com

Wilson Internet Services has enjoyed a widespread reputation helping small and medium-size organizations plan and succeed in online businesses. We intend to continue serving this very important segment as our contribution to assisting the diffusion of Internet technology to those who might not otherwise have access to this evolving communications medium.



---
Product Information
Contact Database to learn more about our call center products including our interactive voice response and voice broadcasting services.