Directories
Voice Services
Call Services
Phone Services

Phone Services Directory
Phone Answering Service
Phone Consultants
Phone Installation

Voice Products
Phone Services
800 Phone Services
XML Phone Services
Phone Systems
Toll Free Phone Service
Phone Tree Services
Call Reminder
Phone Broadcasting Services
Phone Blast
Phone Answering Services
Voice Blast Systems

Website Information
Phone Installation Services
Phone Services
Phone Consultants
Phone Answering Services
Outbound Calling Services
Contact Center Phone Service
Contact Center Outsourcing


Phone Installation Services Directory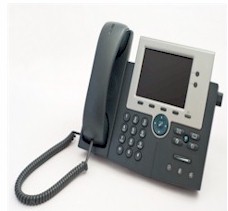 Are you looking for phone installation services?

Database Systems Corp. (DSC) provides call center technology including phone systems and call center software. EasyIVR is our service division which provide interactive phone services and voice broadcasting phone service.

Information about telecommunications products and services can be easily provided to callers using our interactive voice response systems. Using our 800 number service, callers have access to any information that you chose to make available and our technology displays search results from networked databases as well as from the internet.

The following is a list of organizations that according to their website descriptions provide phone related services such as phone installations and consulting. These services are complementary to our product offerings.

If your organization provides phone installation services and if you would like your website included in this directory, please use our Submit Phone Services Website form. It's FREE and simple to add your website.

PLEASE NOTE Information presented on this page was provided by each company or found on the website listed with this company. Database Systems Corp. does not warrant the accuracy of this information. For current information, please visit the website listed with each organization.


---
Phone Installation Service Providers
Phone Installation Service Providers (alphabetically)
Ken Wier Telecom - www.wiertel.com

We take pride in our clean cabling installations. Upon completion of our jobs many clients state that our installations are the neatest they have seen. Customer satisfaction is why over seventy percent of our business is either repeat or referral. You can be assured that our experience and dedication to professional standards will result in a completed job that will meet your present and future needs, and remain trouble free for years.



Qwest Telephone Service - www.qwest.com

Qwest is committed to providing quality voice, Internet, data and video solutions to benefit residential, business and government customers across the country. We are deeply entrenched in our local 14-state western and mid-western service territory and strive to provide innovative, quality products combined with superior customer service. In addition, Corporate Sponsorship and Qwest Foundation opportunities demonstrate our commitment to rewarding the communities we serve.

Qwest's more than 40,000 employees are committed to delivering world-class products backed by unmatched customer service. Whether you're a single household, a small business or a global corporation, from voice to data to video, Qwest has a solution just for you.



Shasta Telephone - www.shastatelephone.com

Shasta Telephone is a division of Interstar Networks aka Shasta.com. We provide complete business phone systems, long distance services and various other telecommunications related services. Please contact us for more information.



Sprint - www.sprint.com

Sprint Nextel: A legacy of innovation - We've combined two great traditions into a single company with an extraordinary record of achievement. With pride in our bold and entrepreneurial heritage, we'll continue to open new doors for our customers and our industry.



TelAssess - Phone Consultants - www.telassess.net

Because of our proven results with superior, ROI-focused telecom expense management solutions, companies with significant voice and data spending select TelAssess telecom cost management products and services.

TelAssess delivers the TTCM solutions that companies need most such as telecom management software, network telecom consulting, telecom contract negotiation, phone bill audits and more. We have the experience, processes and knowledge to improve your network, lower your spending, and boost your corporate profitability.



Verizon - www.verizon.com

There are so many advantages to using VoiceWingSM for your calling needs that we felt inclined to point them out. In addition to all the features jam-packed into this service, you can also take your phone number wherever you go, make calls from anywhere and access your online Personal Account Manager as long as there is a broadband connection. So no matter how far away from home you may be, the convenience of calling from home doesn't have to be.



Teleco - Phone Installation - www.telecophx.com

Welcome to Teleco, serving Scottsdale, Arizona and surrounding areas. Our experienced team of skilled professionals provides expert sales and service of voice mail systems, data cabling, cell phones and more. Teleco uses only the best products available from NEC, Toshiba, Qwest and Avaya.



Zen-Tel - www.zen-tel.com

Zen-Tel offers customizable business telecommunications and network solutions from Nortel, Norstar, Siemens/Rolm, and Avaya. Free consultation is available for all communications equipment purchases.

Top quality telecom consultation, network design, installation, training, and maintenance contracts from Zen-Tel will ensure that your system stays operable so that you get the most out of your communications infrastructure investment.



---
Product Information
Contact Database to learn more about our call center products including our interactive voice response and voice broadcasting services.