Products / Information
Outbound Telemarketing Services
Call Center Outsourcing
Message Services
Church Calls
Mortgage Marketing Services
Health Phone Services
Debt Collection Phone Service
Financial Services
Insurance Marketing Service
Political Calling Service
Real Estate Services
HRD Phone Service

Information
School Closings
Class Reminders
School Alerts
School Communication Service
School Board Member Notifications
School Reminders
Registration Notifications
School Events
School Announcements
Education Announcements
Education Events
School Phone System
School Events
School Communications
School Activities
School Messenger
PTA Calls
Teacher Calls
Student Calls
Parent Calls
School Messenger
School Calling Services
School Dialer
School Calling Services
School Answering System
School Phone Dialer


School Closings and Phone Notifications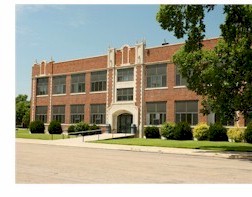 Maintaining contact with members of a school whether it be students, faculty or parents is now a much easier task with our school phone announcement systems and service. School call announcements such as meetings or special events can be automatically broadcast to all or part of your community with the same, consistent message from our automatic voice broadcast system. School fund raising can now be automated using our school messaging systems and services.

Absentee students can now be reported immediately to parents or guardians using our automated phone systems. This can be a vital service not only to report abscentees, but to notify parents of missing students in a more timely manner.

Messages can be sent immediately to all of your students and staff so that important events such as weather related school closings can be broadcast to everyone at once. Simply record your announcement online and specify the list of individuals who are to receive this message.

Database Systems also provides 800 number answering services that let you record your own announcements and events and play these messages to callers from anywhere in the country. To view how other groups are using our service, please visit our School Phone Applications web page. Outbound call messages can be played to a member or left on an answering machine. The member could make selections from a menu or leave a message for the school administrative staff. If the member needs to talk with a school representative, the message can be programmed to allow a "Press 1...." option and the call will be transferred to one or more designated phone numbers.

An important use of this school notification and alert system is to notify students and parents whenever a school or an entire district is closed due to inclement weather.

Households can be contacted almost instantly when a school decides that it is too dangerous to conduct classes because of snow storms or other pending severe weather condition.

Contact Database to learn more about our school phone announcement services and systems.
Registration Reminders

Los Angeles Community College District - "Over the past seventy-seven years we've served as educator to more than three million students. Affordable, accessible and practical, the LACCD offers opportunity to all. Our doors are wide open for a diverse student population eager for skills, knowledge and upward mobility. LACCD educates almost three times as many Latino students and nearly four times as many African-American students as all of the University of California campuses combined. Eighty percent of LACCD students are from underserved populations." source: LACCD

LACCD uses our voice broadcasting telephone reminder service to contact former students and notify them of upcoming school registration. Calls are also made to students regarding upcoming school events.
Why Use An Automatic Message Service?
Automatic phone notification services and systems are becoming very popular and affordable these days. Instead of relying on word of mouth or publications which are quickly out of date and expensive, automatic phone messaging lets you contact your community instantly! Here are just a few of the benefits and applications for this economical service.
Report Abscentee Students To Parents
Contact School Administrators For Volunteers
Reach Everyone for Special Events
Communicating Event or Sporting Event Cancellation
Contacting School Team Members for Meetings and Practices
Coordinating with School Volunteers
Notify Students and Parents Of school closings
Contacting School Board Members For Special Meetings
Contact Parents Of Missing Or Late Students
Contacting New Members For Orientation
Automated School Fund Raising Program
Enrollment Announcements and Schedules
Types of School Notification Phone Service
Simple School Communication Message - This is a basic call where the phone system dials from a list and plays one standard school message either to an individual or to an answering machine. No agent or volunteer is required to talk with the contacted household member who in turn simply listens to the message. This technique could be useful when you wish to simply provide brief but clear messages and contact as many households as possible with messages such as event cancellations or school closures.



Announcement Message and Touchphone Responses - This method expands the prior call technique by playing a school message that gives the contacted individual options from which to select. Using touchphone responses such as "Press 1 for...", the choices could include obtaining additional information, leaving a voice message, or simply terminating the call. A different message can be left on an answering machine or the answering machine could be ignored completely. Although more complex than the prior call types, this form of message dialing does not require that an individual from the school be available to handle this call.


Notification Message and Call Transfer - This is similar to the prior school announcement technique but with the option to transfer the call to a third party phone number. Again, using touchphone responses the contacted individual can request that the call be transferred to another person or organization. The phone system dials another number and when contact is made with the third party or different phone system, the call is transferred. This is effective when you need to get some form of feedback from the called individual such as a volunteer.



Database Systems can provide any type of school alerts and calling program required by your school and can even blend several different types based upon the nature of your message notification system and your desired contact method.
Multi-Use Phone System
Our phone system is far more than a school communication and message broadcasting system. It can accept inbound calls 24 hours a day, with interactive voice response (IVR) capability to route calls throughout a school or synagogue. Inbound IVR programs can be customized, allowing callers to obtain school information by navigating simple, touchphone response menus. Non emergency calling campaigns can likewise be developed for school activities and events. If a school community service requires school volunteers with a particular skill and a volunteer database is maintained with information regarding each volunteer's capabilities, the PACER could call just those individuals with the needed skill or time availability. Plus the PACER has additional features such as call and message recording.


Educational Call Reports
A key feature of our school message call system is the ability to generate real time reports and graphs. This important measuring system helps you observe and control the performance of your phone system with clear and meaningful displays. Graphs and charts of operational statistics let you measure the effectiveness of each dialing campaign. The information contained in each of these reports can be downloaded into a spreadsheet format for individually customized reporting. A sample of the reporting capability of our civil alert system can be seen by clicking on the graphic to your right.




Benefits of School Phone Message Broadcasting Service
Phone broadcasting can benefit any school or synagogue by:
Quickly broadcasting clear, concise school communications
Providing high volume contacts and school notifications
Extending 24 by 7 hours of school phone answering service
Automating routine calls thereby freeing school staff to
concentrate on other duties
Speeding response times to message recipients
Expanding call capacity faster and at a lower cost
Providing multi-lingual support to school members
Perform non-emergency contacts such as school events
School Phone Service Applications
These are just a few applications education phone systems and services:
Special Athletic Events
School PTA Meeting Announcements
Schedule of School Services
School Fundraising
School Closing Announcements
School Answering Service
School Event Announcements
Request For School Volunteers
Timely School Communications
School Reminder Service
24 x 7 Answering Service
School Activities
Voice Mail Messages
Committee Meetings
Multiple Call Attempts
School Announcement Services Information
Contact Database to learn more about our school phone announcement services and systems.