Information
IVRS Software Services
Virtual ACD Systems
Call Center Outsourcing
Toll Free Phone Service
Inbound Telemarketing
Automatic Opt Out IVR
Phone Message Service XML
Call Reminders
Announcement Service
Late Payment Reminder
Telephone Answering Service
Outbound Telemarketing Services
Message Service and Systems

Call Center Outsourcing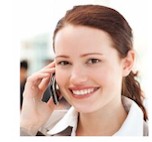 This section of our technical library presents information and documentation relating to Call Center technology including software and products. Since the Company's inception in 1978, DSC has specialized in the development of communications software and systems. Beginning with our CRM and call center applications, DSC has developed computer telephony integration software and PC based phone systems. These products have been developed to run on a wide variety of telecom computer systems and environments.

Contact DSC today. to learn more about our call center outsourcing services.

<! ************************** Main Body of Tech Library Section *********************** !>
Report Predicts Big Shakeout in Indian Call Center Outsourcing Market
Datamonitor

Newcomers to the Indian outsourcing market are utilizing aggressive strategies, such as significantly discounting services, to grab a piece of the $400 million market.

However, a new report by independent market analyst Datamonitor, says this is resulting in shrinking margins and questions as to who will survive the inevitable shakeout.

The report, "Indian Contact Center Outsourcing: Surviving the Shakeout," which focuses particularly on the competitive dynamics of this constantly evolving marketplace, states that in two to three years, the industry will witness a shakeout, driven largely by consulting companies exiting the contact center outsourcing market, and spinning off their contact center operations or turning over management of their customer care offering to other third-party outsourcers.

Datamonitor predicts that in five years, the highly fragmented Indian outsourcing marketplace of today will be dominated by large Indian IT conglomerates, smaller Indian specialists and large Western multi-national companies (MNCs) using India as a base for the business process outsourcing (BPO) practices.

Over the past year, contact center staff attrition rates in India have risen from 25% to 30%

During the dot com boom, the labor seller's market caused both contact center agent salaries and attrition rates in Western locations to skyrocket.
Enter Indian outsourcers.
Indian agents earn an estimated $2700 a year, 60% less than average Western agents salaries.

Indian contact centers have access to over 250 million English-speakers and more importantly a pool of 15 million Indian college graduates a year.

In addition to auxiliary training provided to all agents, call centers in the region are also well equipped with the latest technology.

India's location of 4-5 hours ahead of Western Europe and 10-13 hours ahead of North America makes it an ideal location.

In fact, most outsourced Indian contact centers currently operate during the evening in order to handle the load of European and American calls, 78% from the US, and 18% from Europe.
However over the past year, attrition rates in India have risen to 30%.
Current oversupply and shrinking margins ensuing from downward competitive pressures on pricing taking their toll

According to Datamonitor estimates, there are currently over 250 contact centers and 51,000 agent positions in India devoted to offshore outsourcing.

As additional capacity is needed, the number of contact centers and agent positions will grow at a compound annual growth rate (CAGR) of 9% and 19% respectively to reach 387 contact centers and 121,000 agent positions by 2007.

Financial services (53%), followed by technology (27%) then retail (6%) are currently the top three industries that outsource traffic to Indian contact centers. Currently, the majority of traffic being outsourced to India is service related.

Customer service and helpdesk activities combined account for 61% of total outsourced traffic.

It is unsurprising that with the technical aptitude of Indian workers, helpdesk activity as a proportion of total activity in India is significantly larger than Western markets, where helpdesk activities typically account for less than 10% of total traffic.

However Datamonitor expects the growth in both outsourcing contact centers and agent positions to begin to slow in 2005 as a result of an inevitable industry vendor shakeout that will be the consequence of current oversupply and shrinking margins ensuing from downward competitive pressures on pricing.

Poaching of agents from the local outsourcers is increasing both attrition rates and agent salaries for outsourcers

Indian outsourcers as well as the Indian government have done a remarkable job getting the message out about the benefits of outsourcing to India.

So well, in fact, that to the delight of the government and the chagrin of local Indian outsourcers, an increasing number of Western companies are taking advantage of the benefits that India offers, not through outsourcing, but through direct capital investment or via strong partnerships with onshore outsourcing service providers which resell Indian capacity.

In a matter of a few months, what used to be an Indian contact center market dominated by third party outsourcers, has seen the rush of Western MNCs locating their own facilities in India.

Seeking to shorten their time to market, they have engaged in the poaching of agents from the local outsourcers, resulting in climbing attrition rates and agent salaries for outsourcers.

In addition, multinational consulting companies, such as Accenture, with BPO dollar signs in their eyes have begun to set up their own centers in India, increasing the number of India-based centers competing for Indian labor and Western contracts.

To make matters worse for Indian outsourcers, the Indian outsourcing bubble is showing signs of contraction with some vendors shutting down operations and others being acquired by large Indian IT companies.

Many prominent Indian business families ploughed investment into building contact centers in Indian hot spots, only to now be faced with under utilization.

Brian Huff, lead analyst of Datamonitor's call center research program comments:

"Over the past year, Indian outsourcers, Spectramind, TCS and TransWorks have all been acquired by larger IT firms. Onshore outsourcers with an Indian presence or Indian vendors that are divisions of larger IT companies provide a greater sense of viability than stand-alone vendors without access to capital pools large enough to maintain survival during the Indian offshore outsourcing price wars. To effectively compete against mutinational outsourcers, Indian outsourcers must establish a global operational presence. Those without the resources to expand their global reach must become vertical specialists. A mutinational onshore vendor, such as TeleTech, with centers in the US, Canada, Mexico and India is much better positioned than an offshore vendor with operations located solely in India to win a contract from a large bank, such as Citigroup, looking to offer 24-hour customer service to its global customer base." <! **************************** End of Main Tech Library Page *********************** !>


---