Information
IVRS Software Services
Virtual ACD Systems
Call Center Outsourcing
Toll Free Phone Service
Inbound Telemarketing
Automatic Opt Out IVR
Phone Message Service XML
Call Reminders
Announcement Service
Late Payment Reminder
Telephone Answering Service
Outbound Telemarketing Services
Message Service and Systems

Call Center Outsourcing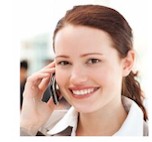 This section of our technical library presents information and documentation relating to Call Center technology including software and products. Since the Company's inception in 1978, DSC has specialized in the development of communications software and systems. Beginning with our CRM and call center applications, DSC has developed computer telephony integration software and PC based phone systems. These products have been developed to run on a wide variety of telecom computer systems and environments.

Contact DSC today. to learn more about our call center outsourcing services.

<! ************************** Main Body of Tech Library Section *********************** !>
Four Arguments Against Outsourcing
And Why They're Wrong
---


The following is an extract from the article "Four Arguments Against Outsourcing And Why They're Wrong" by Paul Kowal from CRM Magazine:

"Outsourcing providers are one of the hottest commodities in telemarketing today. The total value of sales generated by outsourcing providers has grown to more than a quarter trillion dollars a year. Still, many remain uneasy about outsourcing. They are hesitant to turn over a telemarketing program, whether it be customer service, claims processing, lead generation, or a retention service to an outside resource.

They're right to be nervous. After all, in many cases, the only direct person-to-person contact a customer may get with your business is with someone in a contact center, and that first impression is laden with huge responsibilities.

Outlined here are four common concerns about outsourcing. While they are all valid, they can be dismissed with a little information.
1. Outsourcing costs too much. Isn't it cheaper to do in-house?
This is a common concern. The owner of a business can balk at paying a Customer Service Representaive (CSR) a substantial hourly fee, especially if they've never met him or her. Add to that the set up fee, and many employers start to look internally for resources they already pay for.

But in reality, it can cost a great deal more to turn your staff into CSRs. While you might save money in the short run, those savings dry up in a New York minute when all the factors are added in. First of all, each rep's workstation will need to come complete with a phone, desk, chair, and the proper software and network access to properly connect with the customer. You will also need to shell out the necessary cash for the necessary conference rooms and break rooms, not to mention the actual salary for the actual employee, plus the health benefits you would not ordinarily pay for when you outsource.

There's more. Since you'll be using your own facility for telemarketing, there's the added cost of office for the office space (several thousand for each CSR), and additional costs per square foot for leaseholder improvements. Where are the savings?

In addition to saving money for the employee's pay and environment, outsourcing allows you to obtain the latest in cutting-edge technology (such as equipment to make your contact center Web-enabled, meaning employees can interact with customers through the Internet) without having to invest in an ever-changing technical world. You also never have to worry about signing on too many or too few employees when you outsource; you can adjust the levels as the job progresses, meaning you have greater control over the costs.
2. With direct mail and today's technologies, such as automated answering services, I don't need to outsource.
It's true that many businesses are opting for direct mail over telemarketing, feeling direct mail is less obtrusive, as well as a good deal cheaper. But when without prior research obtained through supplemental market research, direct mail can be a disaster.

Here's an example: A company offering a non-branded, flat-rate long distance service started a direct mail campaign. Without brand awareness and with all the competitive clutter surrounding long distance marketing, this company had an abysmal response rate, less than one half of one percent.

Seeking help, a new program was put in place that started with reps calling prospective customers before the mailing and asking five profiling questions to customize the direct mail message. The result? An estimated 70 percent of those called participated in the survey, and the total cost per sale was cut in half, even with the added telemarketing expense.

As for automated answering services, not only do they tend to annoy customers more than help them (especially when they're looking for someone to talk to about a specific problem), but nothing can replace live one-on-one conversation. Just by speaking to a prospect, a live CSR can configure the message, offer or incentive to fit that prospect's needs....."


---

To view the entire article, please visit www.destinationcrm.com.


---


Contact DSC to learn more about ourIVR services and Voice Broadcasting software solutions.
---