Information
IVRS Software Services
Virtual ACD Systems
Call Center Outsourcing
Toll Free Phone Service
Inbound Telemarketing
Automatic Opt Out IVR
Phone Message Service XML
Call Reminders
Announcement Service
Late Payment Reminder
Telephone Answering Service
Outbound Telemarketing Services
Message Service and Systems

Call Center Outsourcing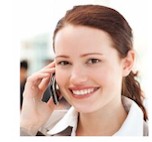 This section of our technical library presents information and documentation relating to Call Center technology including software and products. Since the Company's inception in 1978, DSC has specialized in the development of communications software and systems. Beginning with our CRM and call center applications, DSC has developed computer telephony integration software and PC based phone systems. These products have been developed to run on a wide variety of telecom computer systems and environments.

Contact DSC today. to learn more about our call center outsourcing services.

<! ************************** Main Body of Tech Library Section *********************** !>
Quality Care May Not Be Enough for Offshore Contact Centers
---


The following is an extract from the article "Quality Care May Not Be Enough for Offshore Contact Centers" by Joshua Weinberger from CRM Magazine:

"Despite a long-held belief that the quality of a customer service interaction is what matters most to the consumer, two new studies reveal that some users are genuinely unhappy with offshore support services--some because of bad service, but many because of the location. And, the studies show, age may be the single most reliable predictor of who will tolerate overseas assistance and who won't. The results of both surveys suggest that customer satisfaction is generally positive regarding service interactions.

"The American Consumer Reacts to the Call Center Experience and the Offshoring of Service Calls" was conducted by BenchmarkPortal on behalf of Purdue University's Center for Customer-Driven Quality and staffing firm Kelly Services. According to that study, more than 85 percent of respondents feel their most recent call center experience met or exceeded their expectations. But that contentedness is contrasted by the 65 percent of respondents who say they would likely decrease or discontinue their interaction with a company that had outsourced its customer service call center operation overseas.

"2005 Support Demand Research Series," another report, is due in early October from the SSPA and Tech Strategy Partners, which provided CRM magazine an exclusive first look at the survey's results. That study also finds that most callers were happy with their support interactions--but that those who were calling overseas were three to four times more likely to be dissatisfied.

Only 11 percent of respondents to the SSPA study said that domestic support reps performed poorly in terms of customer-service skills. Forty-five percent said it was unhappy with the same skills in offshore support reps. Offshore reps performed only marginally better when it came to technical skills: 13 percent of respondents rated domestic support reps as poor; 38 percent said the same about offshore reps.

"There are a number of people out there who feel they've had a negative experience with offshoring," says J.B. Wood, president and CEO of the SSPA. Despite what Wood calls "a lot of progress in the past six to twelve months improving the quality" of support centers overseas it may not be enough. "No matter how well vendors do in delivering great service offshore, they're only going to win over a section of the population," he says.

Both studies, in fact, reveal a progressive age bias against offshore support centers. In the SSPA report 63 percent of respondents between the ages 45 and 54 were against the idea of U.S. companies using overseas contact centers. By comparison, only 34 percent of respondents between 18 and 25 shared that sentiment. (Overall, the share of respondents voicing disapproval of offshore support centers was 49 percent.)

Wood says this bias trumps even a high-quality experience. "Even among the people who felt that the quality was good, the age [bias] still existed," he says. "As the age went up fewer would accept the idea of offshoring......"


---

To view the entire article, please visit www.destinationcrm.com.


---


Contact DSC to learn more about ourIVR services and Voice Broadcasting software solutions.
---