Information
IVRS Software Services
Virtual ACD Systems
Call Center Outsourcing
Toll Free Phone Service
Inbound Telemarketing
Automatic Opt Out IVR
Phone Message Service XML
Call Reminders
Announcement Service
Late Payment Reminder
Telephone Answering Service
Outbound Telemarketing Services
Message Service and Systems

Call Center Outsourcing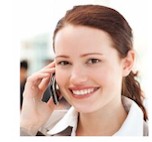 This section of our technical library presents information and documentation relating to Call Center technology including software and products. Since the Company's inception in 1978, DSC has specialized in the development of communications software and systems. Beginning with our CRM and call center applications, DSC has developed computer telephony integration software and PC based phone systems. These products have been developed to run on a wide variety of telecom computer systems and environments.

Contact DSC today. to learn more about our call center outsourcing services.

<! ************************** Main Body of Tech Library Section *********************** !>
How to Choose The Right Contact Center Outsourcer
---


The following is an extract from the article "How to Choose The Right Contact Center Outsourcer" by Jason Compton from CRM Magazine:

"They have efficient cost structures, access to low-cost, multilingual, and often supremely qualified staff. Call center outsourcers have something many firms want, but without the right awareness and planning an outsourcing relationship won't deliver its promised ROI.

Outsourcers can't deliver quality interactions to your customers without demonstrable industry knowledge and a proven plan to absorb and disseminate information on the particulars of your business to their staff as your needs and your market change.

The key to understanding the potential return on an outsourcing arrangement is to first understand the inefficiencies and challenges facing your current customer contact solution and then to set targets for the outsourcer to meet to improve the situation. A narrow cost-cutting initiative that does not incorporate customer satisfaction, first-call resolution, and knowledge sharing considerations will not ultimately deliver business improvement.

If increasing sell-through rates is important, take the time to craft a contract structure that compensates agents adequately, since they are not directly receiving reviews and bonuses from your firm. Some outsourcers will be more amenable to performance-based compensation than others, which should help shake out those who are simply in the business of closing phone calls in favor of those interested in aiding the growth of customer relationships. "Is your partner willing to put skin in the game and guarantee results?" says Steven Sacks, CRM offering director for outsourcer EDS. "That means we put penalties against [poor] results, but if we exceed expectations, we take extra rewards."

From performance metrics to the tougher questions of customer satisfaction and agent performance, communication must be two-way and ongoing. "If the [contact] center is built and managed to operate such that it not only resolves the problems brought to it, but also steps back and tries to figure out why people are calling in the first place, it can provide the business feedback and real value," says Dave Brandt, vice president of operations at Computer Generated Solutions, a technical support outsourcing specialist.

Vetting outsourcing partners is something best kept internal to the organization, preferably among the same executives currently responsible for internal contact management. "It's a little easier to select an outsourcer [internally], and it makes you feel more comfortable with the decision," Sacks says.

During the selection process insist on seeing real client reporting rather than perfect-world mock-ups, with the names changed to protect the innocent as appropriate. "It should be easy to get them to give you examples," Brandt says....."


---

To view the entire article, please visit www.destinationcrm.com.


---
<! **************************** End of Main Tech Library Page *********************** !>


---