Information
IVRS Software Services
Virtual ACD Systems
Call Center Outsourcing
Toll Free Phone Service
Inbound Telemarketing
Automatic Opt Out IVR
Phone Message Service XML
Call Reminders
Announcement Service
Late Payment Reminder
Telephone Answering Service
Outbound Telemarketing Services
Message Service and Systems

Call Center Outsourcing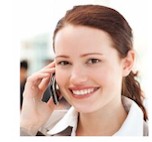 This section of our technical library presents information and documentation relating to Call Center technology including software and products. Since the Company's inception in 1978, DSC has specialized in the development of communications software and systems. Beginning with our CRM and call center applications, DSC has developed computer telephony integration software and PC based phone systems. These products have been developed to run on a wide variety of telecom computer systems and environments.

Contact DSC today. to learn more about our call center outsourcing services.

<! ************************** Main Body of Tech Library Section *********************** !>
Dollars and Sense - UK Call Centers
With more than 5,000 customer contact centers, the United Kingdom has for years dominated Europe's contact center market, drawing in millions of dollars in foreign investment.

But with Britain's decision to opt out of the euro as most other European nations embraced the new currency, many industry analysts wonder: Will this loyalty to its national currency cause foreign investors to dial into other European countries for their customer call center needs?

"That's the million-dollar question," says Jonathan Harper, customer relationship manager for the Trammell Crow Company, a Dallas-based international site-selection agency. "We'll just have to wait and see."

Some industry observers, though, believe the picture is already coming into focus. They suggest that Britain's decision to forego the euro and stand by the pound will give other European countries an edge in the call center market.

"Sixty percent of investment into the U.K. comes from the U.S.," says Mark Hughes, a consultant at Ernst & Young Location Advisory Services in London. "Until the past three or four years, the U.K. was the natural choice for U.S. projects in Europe. Now the U.K. has to justify itself and has to compete with other European locations."

According to the leading proeuro group Britain in Europe, the United Kingdom's antieuro stance could cost the country as many as 4,000 jobs each month. It also argues that administrative expenses related to currency exchange cost businesses an estimated $6.4 billion each year.

"I think this is a question that is not only relevant to call centers," says Ute Appenzeller, CRM research analyst for Aberdeen Group Europe. "The U.K. has lost foreign investment due to the unfavorable exchange rate between pound and euro."

Those types of concerns have already prompted some investors in U.K.--based contact centers to take precautionary measures, such as opening dual bank accounts to manage currency exchange and other financial issues, Harper says.

"The banks are trying not to get penalized and lose business over bank charges," he says.

But some industry insiders downplay the significance of Britain's euro stance, noting that different factors had already begun to influence companies' decisions to bypass the U.K. for other European markets. In fact, many contact managers say that favorable labor conditions and cheaper operating costs in several other countries, such as Germany, Ireland, and the Netherlands, hold a greater significance to them than the nation's currency.

Chris Elliott, director of markets development for Witness Systems, in Roswell, Georgia, says his company opened a contact center in Germany to take advantage of its rich, multilingual labor pool.

"Contact center investors are looking for the best, most cost-effective way to do business," Elliot says. "If the euro played any part in our decision to open a contact center in Germany, it was a very small one."

Even though less than 20 percent of workers in the U.K. are multilingual--a meager percentage when compared with most other European countries--Britain will still attract steady foreign investment, according to Ernst & Young analyst Eduard de Visser.

"I believe the effect of the euro on foreign investment projects is limited, as companies still regard the U.K. as a very attractive investment location and a jumping board to Europe for reasons other than the euro," he says. --Jennifer Anne Perez
Sidebar
The total European call center outsourcing market will climb to $10.5 billion in 2005, which is more than double the $5.1 billion it reached in 2001.
The number of agents in Western Europe will rise from 96,000 to 176,000 by the end of 2005. This growth will come largely from the replacement of previously in-house agent positions, but will include some new agent positions.
There are currently 6,000 call centers in the U.K. That number is expected to grow to 8,000 by 2005.
The U.K. call center industry currently employs about 500,000 people. By 2005 it will employ about 640,000 workers.
Source: "Customer Relationship Outsourcing in Europe," a recent study conducted by research firm Datamonitor PLC <! **************************** End of Main Tech Library Page *********************** !>


---


Contact DSC to learn more about ourIVR services and Voice Broadcasting software solutions.
---