Information
IVRS Software Services
Virtual ACD Systems
Call Center Outsourcing
Toll Free Phone Service
Inbound Telemarketing
Automatic Opt Out IVR
Phone Message Service XML
Call Reminders
Announcement Service
Late Payment Reminder
Telephone Answering Service
Outbound Telemarketing Services
Message Service and Systems

Call Center Outsourcing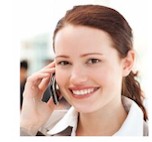 This section of our technical library presents information and documentation relating to Call Center technology including software and products. Since the Company's inception in 1978, DSC has specialized in the development of communications software and systems. Beginning with our CRM and call center applications, DSC has developed computer telephony integration software and PC based phone systems. These products have been developed to run on a wide variety of telecom computer systems and environments.

Contact DSC today. to learn more about our call center outsourcing services.

<! ************************** Main Body of Tech Library Section *********************** !>
What You Need to Know About Call Center Outsourcing
Advanced speech recognition and offshore outsourcing are quietly enticing organizations to off-load customer service efforts.

by David Jastrow

It's rare when it happens, but when miscalculations enter a call center the results can be catastrophic.

Curt Barry, president of F. Curtis Barry & Company, a Richmond, VA, operations and fulfillment consultant, recalls one unfortunate catalog company that had a holiday gift business with a severe peak period. It contracted with an offshore call center that miscalculated the peak transactions volumes and had no way to recover.

The result was a phone system with limited routing capabilities and an insufficient number of agents fielding calls. The catalog had a high call abandonment rate, because callers were placed on hold for too long or in some cases could not get through at all. When the holiday season was over, the company's outsourced call center had experienced a 24 percent abandonment rate, effectively destroying the catalog's seasonal business.

"While call center problems can happen anywhere, it's a situation that is exacerbated by having your call staff in another part of the world," Barry says.

Despite the anxiety of handing over call center operations to a third-party outsourcer, organizations are still quietly off-loading their customer support efforts. And in spite of cultural, technology, and proximity issues, there is a significant movement toward overseas outsourcing.

The call center outsourcing industry has become big business, according to Frost & Sullivan. It says the outsourced call center industry reached $22 billion in 2002, and projects the industry to climb to $25.7 billion by 2009.

"More companies are looking to outsource their call center operations as they realize that in most cases, they are not core to their business," says Robin Goad, a managing analyst at Datamonitor.

While today's biggest brands, from Time Warner Inc. to Hershey Foods to The Wall Street Journal, rely heavily on outsourcing to deliver around-the-clock service, few companies readily admit it. They want to give the impression they are always ready to field questions and take orders, but most can't justify the expense of supporting their own call centers at all hours. Instead, they outsource some or all of their call center activities. "There may be a small number of orders coming in, but you don't want to miss that call, so outsourcing makes good economic sense," Barry says.

These companies are often reluctant at first, outsourcing just a small part of their overall call center activities. Most catalog businesses, for instance, may outsource just 5 percent to 15 percent of their transactions, using outsourcing for call overflow during the peak hours and for after-hours and weekends. But if the job is done well, companies often expand the contract to additional parts of their businesses or renew their existing contracts.

Triton PCS, in Berwyn, PA, which provides wireless communications services to 860,000 subscribers in the southeastern U.S., outsources its call center operations with Convergys during high-volume calling periods, citing the company's ability to apply its service standards and criteria to its PCS customers.

DIRECTV, a digital television service provider, extended its alliance with Convergys for another three years, through 2006. "Convergys has done an excellent job supporting the rapid growth of our business over the past nine years," says Bob Meyers, executive vice president of customer satisfaction for DIRECTV, a division of Hughes Electronics. "Our number one customer satisfaction ranking in the J.D. Power 2002 Cable/Satellite TV Customer Satisfaction Study, as well as our top rating in the American Customer Satisfaction Index for the second consecutive year, reflects the excellent job Convergys is doing for us."
Crossing The Offshore Chasm
Cincinnati-based Convergys, like many outsourcing providers, has offshore operations in India and the Philippines, along with five additional global locations. Aside from DIRECTV, its call center outsourcing clients include Comcast, Triton PCS, and Cox Communications.

The most common concerns raised by customers used to be the system and technology barriers, as well as cultural barriers, particularly anxiety over language differences. But lower labor cost was always the intrigue, says Dennis Ross, general manager of offshore operations at Convergys.

Regarding technology concerns, Ross says, "Our international private lease circuits all deploy the same technology. If a call needs to be handled in India, the Philippines, or Omaha, we are ready with one platform and one set of software."

To address cultural concerns, Ross encourages clients to visit Convergys' offshore call centers. "Once they see the operations, talk to agents on the floor, and meet with the management team--that quickly seems to bridge the gap in terms of cultural differences."

Getting companies comfortable with the culture is a crucial hurdle, Barry says. For retail companies like Nordstrom, serving the customer is not just taking the call and processing an order, it is providing a positive buying experience. Customers of high-end retailers have come to expect a higher level of handholding, with call center reps offering gift suggestions and detailed product information.

Other companies, like Dell Computer and Crutchfield, need to have personnel to handle technical questions about complex products. For that reason, Convergys hires college graduates seeking long-term career opportunities, not temporary workers. "The reps we hire range from simple sales and support staff up to the technology bits-and-bytes crowd to level-three hardware and software personnel," Ross says.

One of the most challenging aspects of offshore outsourcing is getting reps to understand American slang. Typically used American phrases like out here in the sticks and strip malls can confuse even the best-educated telephone rep, so outsourcing companies must spend large chunks of time on role playing exercises.

Venkat Tadanki, founder and vice president of sales and marketing at Daksh, a call center outsourcing firm based in Haryana, India, says India has the second-largest number of English-speaking graduates next to the United States. All 1,700 of Daksh's employees speak English. "They've had fourteen years of English-speaking practice. For us, the main language is English," he says.

The accent, however, is a bigger issue. Therefore, Daksh agents receive 80 hours of accent neutralization training to help them neutralize their accent to something that can be clearly understood globally.

Another concern in deciding whether to outsource call centers is the loss of U.S. jobs. The move to outsourcing could see as many as 3.3 million U.S. jobs and $136 billion in wages shuffled offshore in the next decade, with almost three quarters going to India, according to Forrester Research.

But the lure of lower-cost workers and facilities and higher retention rates is often too great to ignore. Sprint is considering outsourcing certain technology jobs and sending them overseas, a possibility that could lead to hundreds of layoffs, according to an August report from the Associated Press. Sprint was forced to consider offshore outsourcing because of competitive pressures, says Sprint spokesperson Melinda Tiemeyer. "It's purely a business decision," she says.

A 2002 Datamonitor study found that a 150-seat call center that costs $5.6 million to run for a year in the U.S. costs just $2.2 million in India. The research firm predicts that the number of people working as outsourced call center agents will double by 2007. It expects these agents to increasingly come from offshore locations.

The pride in the work in India and other regions is another advantage of offshore outsourcing, says Elizabeth Herrell, an analyst at Forrester. "There is a large offshore source of multilingual personnel, higher- educated agents and you can get lower salary levels depending on where you are located," Herrell says. "They are also frequently providing some form of technical expertise, and many companies already have the technology in place, especially in India."

Herrell warns that in addition to cultural misalignments, there are other risks in offshore outsourcing, for example, lack of consistency between call centers and lack of control over management. Industry experts agree that outsourcing does not absolve an organization of its responsibility to customer service. "Even when you outsource you have to be in control of the business from a planning and management sense. Think about how you will train and manage the service provider a half a world away," Barry says.

If you're skittish about bringing your customer service solution overseas, Herrell says there is another option. "Outsourcing is growing because of the high cost of setting up call centers. But I wonder why more companies don't look at alternative choices like voice automated systems and voice over IP to handle very basic types of transactions? The technology has made it easier."
Advanced Speech Recognition
Whether done in conjunction with offshore customer service efforts or to cut costs and keep call centers in the U.S., companies are slowly warming up to advanced speech recognition (ASR) technology solutions. ASR technology enables customers to speak entries to navigate through an automated telephone system, rather than punching numbers on a telephone keypad.

Basic ASR systems recognize single-word entries like yes-or-no responses and spoken numerals, making it easier for people to navigate through automated telephone menus. Sophisticated ASR systems enable users to enter queries or responses, such as a request for driving directions or the telephone number of a hotel or retail store in a particular town. This shortens the menu navigation process by reducing the number of decision points.

ASR marks a categorical improvement over manual keypad entry technology that requires people to punch in telephone keys, because it helps to eliminate errors caused by pressing the wrong key, contributing to customer frustration. When this happens customers either press zero for a live customer service rep or abandon the call altogether. By minimizing the amount of what is commonly referred to as a zero-out command, organizations can reduce the amount of customer service reps needed to field basic calls. The remaining call center reps can then be trained for more rewarding jobs, which include sales, complaint resolution, or customer retention.

Customer care outsourcer Sykes Enterprises, for example, formed a partnership in April with NetByTel to incorporate its advanced speech recognition solutions into business process outsourcing services.

"Advanced speech recognition and voice-enabled applications are key," says William Sokol, senior director of strategy and marketing at Sykes. "To date the biggest obstacle preventing it has been the ridiculous amount of cost and time it takes to adopt. That's why we formed the relationship with NetByTel."

Sokol says an ASR system can be billed on a transactional basis for 35 cents per minute, with a typical set-up fee of less than $50,000, which he says is a reduced cost-of-entry of approximately 90 percent below previous ASR system implementations.

ASR applications, Sokol suggests, are most appropriate for customer support of consumer products, as well as service for financial services firms. These include calls seeking store locations, password resets, and order status updates.

Proctor & Gamble receives an average of 13,000 calls per day regarding coupons offered for its Swiffer Sweeper product. To help with these call volumes, P&G signed one of Sykes's largest outsourcing contracts this past June--a five-year global customer care--services deal worth an estimated $70 million. Sykes and P&G plan on partnering--and using speech-recognition technology--to handle some of the more than 6 million customer service inquiries annually on nearly 300 P&G brands worldwide.

P&G said it would use Sykes's IT infrastructure and global network of support centers to enhance its consumer relations services, as well.

"Our relationship will better enable P&G to serve consumers with excellence around the world and better utilize vital consumer data to further improve our products and services," says Charlotte Otto, global external relations officer for P&G.

The global implementation will begin this month and expand to all designated locations worldwide over the next few years. Sykes expects to manage about 70 percent of P&G's global consumer contacts. Most of the U.S. calls will be out of Sykes's data center in Palatka, FL, near Jacksonville. Calls from Europe will mostly be fielded by a center in Edinburgh, U.K., while the Asia market will be handled by centers in Costa Rica and the Philippines. Some additional calls will go to Sykes's centers in Bangalore, India, and Sao Paulo, Brazil.

Convergys also uses ASR technology to attract customers. "Our voice solutions platform is state of the art," Ross says. "It's about getting clients comfortable with automating that part of their business. There's no question that the cheapest agent is the silicon agent."

To compete for business, call center outsourcing companies will clearly be among the first to use the most advanced call center technologies. Whether considering an offshore or a U.S.--based outsourcer, the financial and operational advantages of partnering with an outsourcer are compelling. "It comes down to economics," Barry & Company's Barry says. "In this environment some companies just do not want to spend the money on systems, facilities, and people."
PROS AND CONS OF CALL CENTER OUTSOURCING
Reasons to Outsource:
1. Offshore agents demand lower salaries and often have technical expertise.
2. Offshore contact centers often have lower infrastructure costs.
3. Gives customers the impression they are receiving support around the clock without the high cost of building a call center and investing in U.S.--based personnel.
4. Augments customer care resources during high-volume calling periods.
5. Helps ensure that customers have reliable assistance to help resolve issues quickly.
6. In today's tight economy call center outsourcers can help companies lower cost and achieve better performance.
7. Well-educated agents can be trained on multiple product lines, even when they are highly technical.
8. Call center firms can provide global business continuity by housing data centers around the world.
Concerns of Outsourcing:
1. Cultural misalignments, particularly in countries more isolated from North American culture.
2. Loss of control over the customer experience.
3. U.S. call center jobs would be cut in favor of cheaper outsourcing personnel.
4. If there is a large assortment of products, it can be a full-time challenge to get call center agents up to speed.
5. Security and infrastructure concerns--particularly blackouts, natural disasters, and data redundancy.
6. Possible lack of consistency--all centers are not exactly the same.
<! **************************** End of Main Tech Library Page *********************** !>


---


Contact DSC to learn more about ourIVR services and Voice Broadcasting software solutions.
---