Information
Voice Blast Systems
Call Center Outsourcing
800 Answering Service
Outbound Telemarketing
Customer Support
XML Phone Messaging
Message Broadcast
Telephone Answering
Phone Answering Services
Inbound Telemarketing

Information
"http://www.emergency-broadcasting.com/emergency-school-closings.htm">School Closings
Class Reminders
School Alerts
School Communication Service
School Board Member Notifications
School Reminders
Registration Notifications
School Events
School Announcements
Education Announcements
Education Events
School Phone System
School Events
School Communications
School Calling Services
School Dialer
School Calling Services
School Answering System
School Phone Dialer


<! Main Body of Tech Library Section>

Call Center Service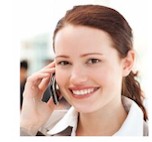 This section of our technical library presents information and documentation relating to Call Center technology including software and products. Since the Company's inception in 1978, DSC has specialized in the development of communications software and systems. Beginning with our CRM and call center applications, DSC has developed computer telephony integration software and PC based phone systems. These products have been developed to run on a wide variety of telecom computer systems and environments.

Contact DSC today. to learn more about our call center outsourcing services.




Are you Getting the Best Value from that Contact?
Khilona Radia, Consultant
SITEL Consulting

Organisations have long looked at their contact centres as merely service-oriented cost centres...a way of dealing with customers as economically as possible.

Views are changing rapidly as organisations are beginning to realise the potential of generating profits from this wealth of customer contacts. One industry where this is particularly evident is the financial sector. Traditionally, financial institution contact centres focussed mainly on service delivery.

Today, they are looking at innovative ways to increase their profitability through cross sell and up sell opportunities. Therefore the agent originally employed to serve purely current clients is now being re-trained to identify further sales opportunities.

Contact centres need to move from being sole service-providers to value-providers by capitalising on every contact made within the centre.

So what are the key focus areas requiring the least spend and having the most impact on bottom-line profits?
Maximising on customer contacts
Customer retention
Maximising on Contacts
Customers spend more time interacting with an organisation after the sale than when an initial sale is made. Hence, maximising on every after sale contact that the client makes with your organisation is so important.

To achieve this, Customer Service Professionals (CSP's) need to learn the art of cross-selling.

Firstly, they need to be aware of all the various products or services provided by the company. All too often, each team is organised so as to provide specialist information. This may serve the purposes of providing detailed knowledge on each product, however the reality is that these teams are seldom aware of the features and benefits of the rest of the products / services the company provides.

Hence, a typical call where a customer requests information outside of their specialist area will swing to-and-fro from one department to the next. This is the point where a lot of customers experience extreme frustration with contact centres. The basic information the client requires on any of the company's products should be easily obtained from a single point.

One way to do this is to hold product briefing sessions at least once a week, maintaining that each CSP will be multi-skilled in order to serve as a one-stop point of contact for the client.

Secondly, and most importantly, CSPs need to be able to close that sale. This appears to be one of the great challenges for contact centre staff. However, one good way to improve sales closure is to improve their knowledge of competitor products.

Sometimes all it takes to complete a sale is to compare your own products or services to that offered by your competitors. Most customers would appreciate your help in providing comparisons with competitive products – you're doing their homework for them – provided the information given is 100% correct.

In this world of vast choices and limited time, another quick way to close a sale is by painting a picture for the client. Prepare customised scenarios that allow a client to quickly compare their options and make an immediate decision.

Given that maximising on every client contact is one way of increasing profitability, the parallel activity that needs to happen is to retain and develop existing client relationships, which takes us to the next focus area – customer retention.
Customer Retention
Research indicates that 75% of shareholder value is created by an organisation's ability to retain customers - an amount that dwarfs other key management activities, such as new customer acquisition or cost reduction.

Organisations must focus on building a relationship with customers early in their relationship – from the very first contact. By focusing on resolving customer education or service issues early, companies are able to jumpstart product usage, set customer perceptions of service and product quality from the onset of the relationship. In this way a solid foundation is built for initiating cross sales.

Secondly, incentive schemes for CSP's should be designed to reward customer retention. This is often far from the norm. Incentive schemes focussed on numbers often inhibit CSP efforts to retain and develop customers.

A typical example is the emphasis placed on volume metrics – these drive quantity, and not quality of sales, often resulting in customers not returning due to being sold a product that is perceived as the 'best fit' but does not entirely meet their needs. Targets should therefore be set so that they match with incentives that reward contribution to profit.

A study conducted by the Council on Financial Competition1 where compensation structures for contact centre sales staff were evaluated, showed a 20% increase in combined inbound and outbound sales. Incentives for quality for this organisation (whose identity is confidential) has been a priority, with increased sales and retention being a natural result of improved quality.

Staff are compensated based on a formula that encompasses a base salary, plus incentives for meeting various quality and sales goals. Components of the quality requirement include phone etiquette, customer service, while sales goals are related to cross sales of various product combinations.

Other incentives have been using customer feedback to determine a customer service score for each employee, and those who score above the benchmark value could earn up to 10% of their basic salary.

Lastly, loyalty of customers and improved customer retention can be enhanced when the strategy of the contact centre changes2 from:
Maximising profit Maximising net present value
Emphasis on volume Emphasis on shareholder value
Reacting to defection Eliminating reasons for defection
Retaining all customers Retaining (correct) business
Retaining customers through individual initiative Retaining customers through corporate initiative
In the future, contact centres will operate as profit centres. In order to survive and succeed, they need to start focussing on capitalising on their existing client contacts to generate profits and more importantly, deriving the best value from their existing clients and keep them coming back.
References:
1. Corporate Advisory Board, "Call Centre Sales Team Compensation Plans," Fact Brief, June 2000.
2. Council on Financial Competition, "The Centre of the Dashboard: Aligning Sales, Service and Brand to Combat Customer Attrition," Research Paper, September 1998

<! End of Main Tech Library Page>
---