Products / Information
XML Phone Messaging
Message Broadcast
Reminder Service
Announcement Service
Late Payment Reminder
Bill Pay Service
IVR Management
Telephone Answering Service
Call Routing
Auto Attendant
ACD Software
ACD Systems
IVR Solutions
IVRS
Telemarketing Services
VUI Voice User Interface
Message Services
Call Center Outsourcing
Toll Free Phone Service
Inbound Telemarketing
Phone Answering Systems

Website Information
IVR Orders
Customer Service Survey
Customer Support Software


Customer Service and Support By Phone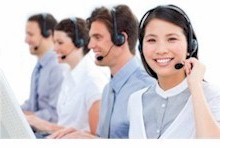 Customer Service is vital to maintaining successful business relationships. Providing accurate and timely information in a professional manner is the key to any call center operation. Our customer service software and phone system was built on this foundation. But the flexibility to change is just as important in this dynamic business environment. DSC call center software was designed with this concept from the very beginning. That is why call center managers, with unique and changing requirements, have chosen and continue to use our customer service software as their solution. And our contact management phone service is ideally suited for call center service bureaus. When you need to quickly implement a new program or change existing campaigns, our products are the customer service solutions of choice.

Outbound call campaigns can be launched announcing a product warranty information. Pre-recorded messages can be played to call recipients or answering machines. If your customer needs to talk with a member of your customer support team, the message can be programmed to allow a "Press 1...." option and the call will be transferred to one or more designated phone numbers. Calls can also be automatically placed to remind customers of ordered product shipments or delays.

To view how other businesses and organizations are using our customer service phone applications, please visit our Customer Service Applications web page. Contact us today and let us show you how we can tailor a customer support system or phone service to meet your requirements, whether performed at our center or yours.
Smart Approach To Outsourcing Your Customer Support Phone Service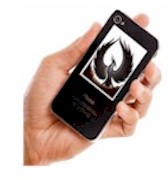 Using our phone service technology center, you can outsource your phone service while maintaining control of your customers interaction using your own customer service representatives. Our phone systems can route your customer service calls intelligently to your service reps, even those working remotely. After hour calls can be answered using our intelligent IVR program that can simply record the call or transfer the caller to one of your service reps based upon your customer support business rules.

Our outbound phone system can likewise contact your customers automatically with warranty reminders, playing recorded messages. This service can also include alerts in the event of a known problem that may effect their continued use of your products or services.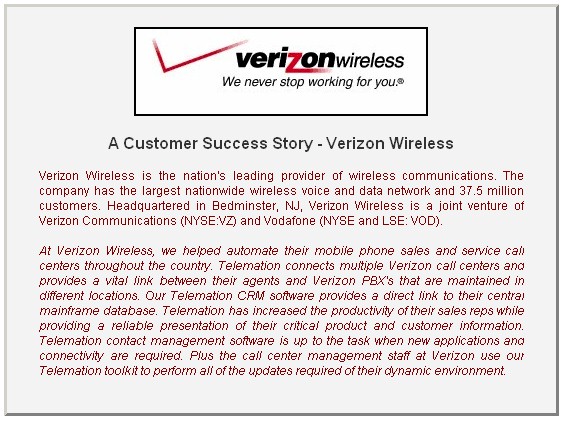 Remote Customer Service Representatives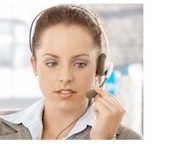 A significant benefit of today's telecommunication advancements is the ability for your employees to work from home. Database Systems Corp. has developed a family of telecom products that promote this capability. Telemation, combined with our PACER call center phone system, fully supports remote agents. Now your customer care workforce can be significantly expanded with the addition of work at home employees. The economic savings and environmental advantages are significant. To obtain additional information about our remote agent capability, you may view our Remote Agent page.



Customer Service Software and Phone System
DSC can provide your customer support center a complete turnkey customer service software and phone system that is both affordable and expandable. This solution includes our award winning contact center software solution (Telemation) and our inbound/outbound call center phone system.

The WIZARD customer support phone system is developed using industrial PC components from Intel/Dialogic and can provide your organization with inbound and outbound features normally associated with large PBX systems. Telemation is fully integrated with this system and is capable of performing all forms of outbound calling including Predictive Dialing. Likewise, inbound campaigns can be developed that support call distribution to customer service agent groups as well as stand alone IVR interactive voice response programs.

To obtain additional information about this integrated solution, click on the "Customer Service System" button.
Applications and Benefits
An automated customer service phone system has a wide variety of applications within a support organization:
Inbound Support Call Distribution
Outbound Problem Notification
Follow-up Processing
Problem Escalation
Customer Service: Follow-up
After Hour Phone Messaging
Customer Satisfaction Surveys
Repair Dispatch
Automated phone systems provide significant benefits:
Consistent Call Introduction
Maximized Productivity
Increased Customer Support Rep Morale
Enhanced Cost Savings
Improved Control
Efficient Use of Resources
Expanded Information Capability
Customer Support Phone Features
Complete Predictive Dialing System
Automatic Call Distribution (ACD systems) with ANI and DNIS recognition
Interactive Voice Response (IVR systems)
Text To Speech Software Applications
Call and Voice Recording System
Comprehensive Supervisor Command and Control System
Support Rep Monitoring and Control
Progressive, Preview, and Predictive Dialing System
Outbound IVR and Voice Broadcasting
Answering Machine Messaging
Comprehensive List Manager with Data Import
Remote Agent (Work At Home Support Reps)
Fully Integrated with Our CRM Application TELEMATION
Softphone Integration to CTI Enable Your Existing Applications
Report and Graphical Presentation of Historical Phone Data
Industy Standard Telemarketing Equipment Components
Product Information
Contact Database to learn more about our Customer Support service and systems.