<! Main Body of Tech Library Section>

Call Center Service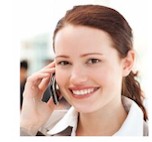 This section of our technical library presents information and documentation relating to Call Center technology including software and products. Since the Company's inception in 1978, DSC has specialized in the development of communications software and systems. Beginning with our CRM and call center applications, DSC has developed computer telephony integration software and PC based phone systems. These products have been developed to run on a wide variety of telecom computer systems and environments.

Contact DSC today. to learn more about our call center outsourcing services.




To Outsource or Not? That's the Question
David Bishop, Managing Director
Kingston incontact

The demand for 24-hour information and service is ever increasing. And with more and more consumer businesses moving out of the high street, outsourcing call centre services are becoming an enticing option for many organisations.

And it's a trend that's set to continue. According to market research company Datamonitor, the European call centre outsourcing market will grow from $7bn in 1999 to $15bn in 2004 and the number of outsourced agent positions in Europe will increase from 74,100 in 1999 to 126,500 in 2003.

But what are the advantages of outsourcing - wouldn't it be better to provide a call centre service in-house? Let's look at the arguments for and against.

Realistically, many businesses face an extremely steep learning curve if they are to match the experience of an established service provider.

Many don't want the expense and hassle associated with setting up their own call centres. The complexities of building, integrating, installing and maintaining systems, gaining planning permission and recruiting and training staff are just too much.

Building an in-house call centre can also mean considerable investment. Outsourcing not only reduces capital outlay, it also removes the upfront costs associated with providing a service in-house.

Outsourced specialists have the purchasing power to invest in the latest call centre technology, such as web-enabling and predictive dialling. They'll know how to get the best out of it to produce a first class service, providing the technical expertise needed to ensure that the technology is exploited to its maximum.

Importantly, they'll also have the experience and expertise needed to run a call centre. And we're not just talking here about the technology aspects. What is equally important are the call centre "people" management techniques.

They'll be able to integrate their call centre with your own IT systems, providing a 24-hour service with pricing based on number of agents, number of calls made or even number of calls answered.

They'll have all round knowledge and a profound understanding of telephony, including networks, automatic call distribution (ACD) and computer telephony integration (CTI). They'll be able to offer comprehensive advice, anticipating issues and identifying the most effective solutions.

Working with a supplier that already has the expertise and knowledge of such services is undoubtedly an advantage, and with an outsourced service, organisations also get the additional benefit of the economies of scale and the lack of need to purchase their own system outright.

Outsourced specialists also provide extra service resource on an ad hoc basis for clients whose own call centres are over stretched. A specialist overflow service can ease the burden of excessive peaks on call centres by fulfilling a short term need for extra capacity.

For example, Kingston incontact's Call Centre Hotel offers companies a fully serviced high quality resource for short to medium term call centre facilities. Offering flexible contract lengths, the Call Centre Hotel provides a variety of options, ranging from the call centre equivalent of bed and breakfast to full board.

Whether clients need just a basic package, add-ons such as training and project management or a fully managed "all inclusive service", it can be provided. The aim of the Call Centre Hotel is to provide a fast hassle free service that mitigates capital outlay and offers greater flexibility.

Staff and expertise are also important issues. Outsourced specialists can provide large numbers of well-trained agents who can be made available to deal with peaks as well as the introduction of extra services.

Staff can be trained to offer services in a wide variety of languages. Material to support the training can also be developed in conjunction with the client to ensure everyone involved fully understands the culture and values of an organisation.

At Kingston incontact, not only can we provide service in a variety of different languages 24 hours a day - with each advisor individually trained to a specific customer's requirements at our own training centre - but our large number of staff gives us greater scope to deal with busy periods - such as those faced by catalogue companies in the run up to Christmas.
So what are the key issues to address?
The cost of outsourcing is often perceived as high. The truth is, however, that few businesses really know what it costs to run a call centre in house. Too often, they fail to take account of the cost of recruitment, turnover, training and the maintenance of technology systems, not to mention the cost of running the building.

Another worry is loss of control. Companies want to be sure that their service will be top priority, and that they can trust the supplier. Transferring the culture of the business can also be an issue.

Be wary of the outsourced specialist that wants to re-engineer your processes, when all you really want is extra resource that mirrors exactly what you have found works perfectly well for you.

Potential conflict is another cause for concern. You might find out that they have other clients in direct competition with you.

You might be concerned how your IT systems will be integrated with the outsourced specialist's own technology. Obviously, it's essential for the front and back offices to be integrated. Advisors must be able to resolve billing enquiries - or allow customers to place an order there and then.

Bear in mind too that if you have low call volumes, dedicated outsourcing may not be cost-effective. If so, find a call centre that operates a bureau service, with one advisor handling calls on behalf of several different clients, giving all calls equal priority. Alternatively, take on more people and provide the service yourself.

Flows of communication can also be a problem area. It's very easy to miss the outsourced call centre out of the communication loop, which leads to confusion and misunderstandings. So plan your communication processes.

What happens when the client expects too much? If customers are calling because there is something fundamentally wrong with the service or product, outsourcing won't resolve the issue.

All that happens is that the customer is one step further from having their problem resolved. Remember, the customer must always remain the focus. All too often there is a temptation for the call centre just to handle the calls. And if the call centre simply acts as a "front face", you are only duplicating work (and cost) if that call then has to be redirected back to the client.

Can you trust your service provider to deliver service of the same quality as your own call centre? Can you call on them at any time to help out when you require extra capacity without having to go through a time-wasting, complicated process?

Your supplier should not only understand your business in great detail but also your customer contact management processes, your corporate culture and your IT systems.

After all, one of the main strengths of an outsourced call centre lies in its ability to provide businesses with a seamless, cost-effective extension of their own services through complete accountability and reliability. Another strength lies in its ability to add value as the relationship develops.

Companies benefit from economies of scale, in terms of staff, buildings and technology. The cost obviously varies according to the number of calls and agents involved.

Firms also benefit from best of breed technologies, as well as expertise, experience and knowledge. And importantly, by outsourcing their call centre needs, companies can focus on what they do best - their mainstream business.

Without doubt, there are risks in outsourcing. But the important factor is to avoid the pitfalls - and reap the benefits.
TEN TOP TIPS
Understand the real costs of running your own call centre versus outsourcing
If you do decide to outsource, choose a specialist in a location where resource costs are relatively lower
Make sure you choose the right partner - find out how they evolved, so you can identify strengths and weaknesses. For example, did they evolve from a telecoms company providing innovative telecommunications and technology or out of a direct marketing agency, offering fulfilment and data mining?
Agree service levels and expectations so you can measure the supplier's performance
Remain focused on your objectives. Don't be drawn in to add-ons you don't really need. Just pay for what you want
Make sure that existing processes and systems are fully integrated. Don't let the outsourced call centre simply be the front face
Ensure your outsourced supplier can enhance your ability to meet customer communication needs in the future - as well as now.
Ensure that your chosen partner works with you to explore opportunities that add real value to the end company
Visit your outsourcing partner frequently - and talk to your customers to assess their effectiveness.
And last but not least - can you really work with these people for the length of the contract? After all, there is a likeability factor involved!


<! End of Main Tech Library Page>

---