<! Main Body of Tech Library Section>

Call Center Service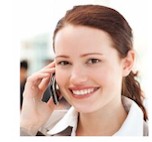 This section of our technical library presents information and documentation relating to Call Center technology including software and products. Since the Company's inception in 1978, DSC has specialized in the development of communications software and systems. Beginning with our CRM and call center applications, DSC has developed computer telephony integration software and PC based phone systems. These products have been developed to run on a wide variety of telecom computer systems and environments.

Contact DSC today. to learn more about our call center outsourcing services.




Is Pacific Northwest Next Big Call Center Spot?
---


The following is an extract from the article "Is Pacific Northwest Next Big Call Center Spot?" by Elizabeth Millard from CRM Buyer:

"After years of job losses due to the decline in the manufacturing and lumber industries, the Pacific Northwest may be seeing a bright spot for growth as call centers target the region.

Oregon seems to have more pull when it comes to new centers being put in. Recently, Royal Caribbean chose the state for a new 1,000-job call center that would be the company's West Coast service center.

Oregon won the business over Spokane, Washington, when it proved to have a sweeter incentive deal for Royal Caribbean, including better tax breaks and investment for infrastructure costs.

As the competition heats up for job creation, it is likely that the two states will be jockeying for top position as the region's best call center location.
Building Up
Springfield, Oregon, is the city most likely to be Royal Caribbean's West Coast home, and city manager Mike Kelly noted that the deal is welcome.

"Our area has had an export of jobs in the past five years, due to industry restructuring," he told CRM Buyer. "We've seen more jobs exit than come in, so having someone locate here is symbolically important as well as economically."

Several other call center deals have given Oregon hope that more call centers will be attracted to the state as well. In July, Qwest announced that it would expand its customer service operation in Portland, ending months of speculation that the company might yank jobs from the city.

In June, Wachovia indicated it would close two of its East Coast call centers and open a location in Salem, Oregon that would have 500 employees.

In Washington state, call center arrangements have also been announced this year. Most recently, Dakotah Direct announced it would add about 800 full-time call center jobs in Spokane over the next few months.

When the plan was revealed, Jon Eliassen, president of the Spokane Area Economic Development Council, said it was notable that a number of companies like Dakota, U.S. Bank and others were bringing more call center jobs into the region......"


---

To view the entire article, please visit www.crmbuyer.com.


---