Information
Voice Blast Systems
Call Center Outsourcing
800 Answering Service
Outbound Telemarketing
Customer Support
XML Phone Messaging
Message Broadcast
Telephone Answering
Phone Answering Services
Inbound Telemarketing

Information
"http://www.emergency-broadcasting.com/emergency-school-closings.htm">School Closings
Class Reminders
School Alerts
School Communication Service
School Board Member Notifications
School Reminders
Registration Notifications
School Events
School Announcements
Education Announcements
Education Events
School Phone System
School Events
School Communications
School Calling Services
School Dialer
School Calling Services
School Answering System
School Phone Dialer


<! Main Body of Tech Library Section>

Call Center Service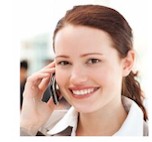 This section of our technical library presents information and documentation relating to Call Center technology including software and products. Since the Company's inception in 1978, DSC has specialized in the development of communications software and systems. Beginning with our CRM and call center applications, DSC has developed computer telephony integration software and PC based phone systems. These products have been developed to run on a wide variety of telecom computer systems and environments.

Contact DSC today. to learn more about our call center outsourcing services.




Best Practices for Solving the Self-Service Paradox
by Allen Bonde

How to provide a system that meets the needs of both your company and your customers.

Customer self-service is one of the hotter topics in CRM. Many of the executives we talk to have made new Web self-service initiatives a priority for the remainder of 2004. Nearly every CRM and call center vendor has been adding--or acquiring--self-service functionality. However, the concept of having customers help themselves is actually a rather old idea if you consider mail order catalogs, ATM machines, or even vending machines early examples. The difference today is that the channels for reaching customers, from voice response systems to kiosks and the Web, have evolved.

As more complex products and services like wireless phones, investment services, or even healthcare are delivered and supported via self-service channels, the sophistication of content delivery, search and question-answering capability, and integration with account management functionality becomes critical. As relationships are made or lost via self-service, consistency across channels and the quality of experience move to center stage. With about 150 vendors in the self-service CRM market, choosing the right solution only adds to the complexity.

Central to the challenges we have seen in our consulting engagements is what our firm has termed the self-service paradox. On one hand, given the amount of money companies have spent driving customers to the Web, why do most provide a poor experience when customers get there? On the other hand, when companies look to invest in self-service, how do they provide an application that meets both the needs of the business and its customers? The ultimate paradox is that a poorly deployed self-service solution may actually increase the number of support calls by generating new questions about how to use the support site.

The answers lie in studying the benefits and limitations of self-service, and looking at lessons from first movers and their best practices. At its simplest form, self-service is about reach and efficiency. For businesses that means the potential to enter new markets and gain customer insight, while realizing a lower cost of interaction and potentially more consistent service delivery. For users it's about convenience--24/7 access and the potential to have one source for information.

Some best practices include those that are common to any large-scale enterprise application project. These include performing a readiness assessment to understand business objectives, along with user and technical requirements. In addition, successful deployments often start with a business case, using an ROI framework and performance metrics, and focus on quick wins to build organizational momentum.

Other best practices are more unique to self-service applications. Incorporating user feedback and Web analytics to tune and optimize content and system performance is an important ongoing activity. Businesses also need to truly understand the level of expertise of each self-service user, as well as the mode--I'm in a hurry versus I'd like some advice--and context for each interaction. Development teams also need to integrate the various information sources and applications that are needed to answer the question or complete the transaction, and provide a way to seamlessly escalate to other channels.

Most important, organizations need to realize that the benefits of self-service extend beyond simply reducing support costs via call deflection. There is a full range of tangible and intangible benefits of self-service, including enhanced customer loyalty and even increased revenue per user. Keeping in mind the need to balance business goals with user preferences is the best way to not only achieve these benefits, but also avoid the pitfalls of the self-service paradox.
About the Author
Allen Bonde is the president of Allen Bonde Group Inc. (ABG), a management consulting and strategic advisory firm focused on multichannel CRM and self-service trends, best practices, and strategies based in Wellesley Hills, MA. Founded in 2001, ABG has delivered more than 50 engagements to leading technology and financial services organizations across North America. Contact Allen via email at allen@allenbondegroup.com

<! End of Main Tech Library Page>
---