Information
Virtual ACD Software
IVR Design
IVR Cheat Sheet
IVR Zip Code Locator
IVR Technology Company
Delivery Confirmation / Verification Service
Answering Systems
Phone Answering Software
Interactive Voice Response Solutions
IVR Customer Satisfaction Surveys
Call Recording Systems
Business Phone Services

Website Information
Message On Hold
On Hold Messages
Music On Hold
IVRS
IVR Software
Telephone Surveys
Hosted IVR
IVR Hosting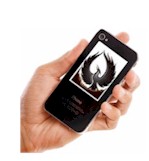 IVR Solutions
This section of our technical library presents information and documentation relating to IVR Development and custom IVR software and products. Business phone systems and toll free answering systems (generally 800 numbers and their equivalent) are very popular for service and sales organizations, allowing customers and prospects to call your organization anywhere in the country. The PACER and WIZARD IVR System is just one of many DSC call center phone system features..

What Is IVR?. An Interactive Voice Response (IVR) processes inbound phone calls, plays recorded messages including information extracted from databases and the internet, and potentially routes calls to either inhouse service agents or transfers the caller to an outside extension.

Contact DSC today. to learn more about our IVR services and IVR application development software.


---

<! *************************** Main Article ******************************************* !>
Why Customers Hate Your IVR System
Page 2
---
To improve customer satisfaction
Properly used, self-service applications can contribute to customer satisfaction in several ways. For one thing, they can reduce queue times. If thereís anything customers like less than dealing with IVR prompts, itís waiting on hold until an agent becomes available. Studies show that 37 percent of all typical contact center transactions are routine inquiries that can be easily automated. By using your IVR to handle these transactions, you free up your agents to handle more of the kinds of transactions that require live service. Customers spend less time on hold and abandon fewer attempts to get in touch with your company.

Another advantage IVR offers to your customers is extended service hours. Most contact centers canít afford to staff around the clock, but with self-service applications, you can deliver cost-effective 24 x 7 service.

Self-service applications also offer privacy. There are some transactions that customers would prefer not to discuss with an agent. A customer who wants to see if he has overdrawn his checking account might not want to ask an agent about it. A healthcare customer who is calling to get medical test results might be more comfortable hearing the results read by a text-to-speech application rather than by a live agent.
To increase revenue
Customer self-service applications can also be revenue generators. Extended hours of service, for instance, also mean extended business hours. By letting your customers use IVR systems to order products and services, you create around-the-clock revenue streams.

They can also be around-the-world revenue streams, because self-service applications extend your market reach. If your business depends entirely on live-service transactions, then to do business in other time zones you either have to maintain a 24 x 7 operation in one location or you have to build and staff contact centers in other time zones. With IVR systems, you can economically extend your business reach across time zones.

Last but not least, by using an IVR system for routine information requests and simple service transactions, you free your trained agents to concentrate on closing sales, cross-selling, and up-selling.
To reduce costs
The most often cited reason for using self-service applications is reduced costs. Staffing expenses account for between 60 and 70 percent of contact center costs, and with the cost of an agent call averaging US$5.50, driving customers to self-service through less expensive channels such as IVR systems, which average only 45 cents per call, is critical to increasing profitability. (Drew Kraus, ďImmovable Objects & Irresistible Forces: Call Centers, the Internet and CRM,Ē Gartner, July 31, 2001) Nor are salaries the only expense associated with staffing. If agents donít have all the skills they need or donít meet your service expectations, theyíre costing you money.

If you have to compete with other contact centers to hire competent agents, and then raise salaries frequently to keep them, that costs money too. If your training costs amount to two or three months salary per agent and your turnover rate is 25 percent per year, youíre spending significant sums that youíre not getting any return on.

Facility costs are another expense. Agents need buildings to work in, chairs to sit on, computers to work on. An IVR system by comparison requires very little. And self-service applications can also reduce another major contact center expenseó PSTN charges. Because IVR systems can cut down wait time and talk time, your toll charges will drop.



Page [1] [2] [3] [4] [5] [6] Next Page
---

Contact DSC today. to learn more about our IVR services and IVR application development software.


---