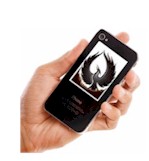 IVR Development
This section of our technical library presents information and documentation relating to IVR Development and custom IVR software and products. Business phone systems and toll free answering systems (generally 800 numbers and their equivalent) are very popular for service and sales organizations, allowing customers and prospects to call your organization anywhere in the country. The PACER and WIZARD IVR System is just one of many DSC call center phone system features..

What Is IVR?. An Interactive Voice Response (IVR) processes inbound phone calls, plays recorded messages including information extracted from databases and the internet, and potentially routes calls to either inhouse service agents or transfers the caller to an outside extension.

Contact DSC today. to learn more about our IVR services and IVR application development software. <! *************************** Main Article ******************************************* !>
Taking Speech IVR to Mainstream Acceptance
In an overview published by Frost & Sullivan entitled "Speedy and Quantifiable Returns Necessary to Take Speech-IVR Systems to the Brink of Mainstream Acceptance", the authors describe the evolving speech/IVR marketplace. The following is an overview with reference to the full article.

PALO ALTO, Calif. --(Business Wire)-- Dec. 1, 2004 -- Speech interactive voice response (IVR) solutions are creating a buzz with their ability to increase customer satisfaction and deliver brand equity.

To drive uptake of IVR speech applications in the mainstream market, vendors are relying on compelling value propositions and strong business cases that emphasize the robust return on investment (ROI) and shorter deployment time.

New analysis from Frost & Sullivan (www.enterpriseapplications.frost.com), U.S. IVR Systems Market, reveals that revenue in this industry totaled $551.6 million in 2003.

To obtain an overview to the U.S. IVR Systems Market, please e-mail Dustin McVey (dmcvey@frost.com) with the following information: -0- *T -- U.S. IVR Systems Market (6974-62) -- Name -- Title -- Company -- Phone # -- E-mail address *T

"Application development environments and toolsets with reusable components have brought about a dramatic reduction in the development life cycle, resulting in enhanced ROI and lower payback period," says Frost & Sullivan Industry Analyst Seema Lall.

In fact, payback periods have dropped from 12-15 months to 4-6 months, depending on the complexity of the application. Vendor case studies have also revealed dramatic savings, bringing down costs per transaction from $3.50 to $0.80 in specific instances.

Pre-built components are particularly popular among larger enterprises that not only require quick deployment, but also a certain degree of customization.

For the small-medium sector, packaged applications with off-the-shelf deployments at significantly lower price points are a viable alternative. These solutions are pre-configured, pre-engineered, and tested, requiring minimal customization and integration during deployment.

"Several vendors are offering solutions targeted at vertical markets such as banking and utilities and on the basis of knowledge gained through multiple speech implementations," says Lall.

Healthcare is another vertical with numerous opportunities for speech-IVR applications, in areas such as automated prescription refill reminders, claims and billing, appointments, physician referral, and general information.

Product penetration for touch-tone IVR systems within the large enterprises has been increasing and currently stands at around 90 percent. User-friendly speech IVR systems are expected to drive the market by providing the impetus to upgrade. Technologies such as automatic speech recognition, text-to-speech, and speaker verification have evolved over the years and are providing improved performance.

Natural language understanding and advanced user interfaces that conduct interactive dialogs with users are also delivering versatile and robust applications for IVR.

Vendors need to make sure that customers can benefit from these advanced speech solutions even without complex and expensive forklift upgrades to their existing IVR systems.

"As customers move from existing touch-tone systems toward next-generation speech-enabled IVR products, the onus is on the vendors to develop effective migration paths that mitigate the associated risks and reduce total cost of ownership," says Lall.

U.S. IVR Systems Market evaluates the key developments in the IVR market and analyzes the key drivers and restraints affecting current and future growth. The study focuses on the market and technology trends and provides critical success factors and strategic recommendations to overcome the industry challenges. Executive summaries and interviews are available to the press.


---


Frost & Sullivan, a global growth consulting company, has been partnering with clients to support the development of innovative strategies for more than 40 years. Its advisory expertise integrates growth consulting, growth partnership services and corporate management training to identify and develop opportunities for clients. While serving clientele ranging from virtually every Global 1000 to emerging companies, Frost & Sullivan's comprehensive industry coverage includes a global perspective of all vertical and horizontal industries. Its unique coverage combines ongoing analysis of markets, technologies, econometrics, and demographics. For more information, visit http://www.frost.com <! **************** End of Main Tech Library Page ******************************** !>



---

Contact DSC today. to learn more about our IVR services and IVR application development software.


---