Information
IVR Outsourcing
Virtual ACD Software
IVR Zip Code Locator
IVR Technology Company
Delivery Confirmation / Verification Service
Answering Systems
Voice Mail Service
Voice Mail System
Voice Mail Software
Inbound Call Center Services
Business Phone Services
Real Estate Services

Website Information
Voice IVR and ASP Model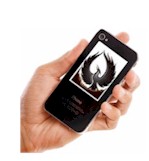 IVR Solutions
This section of our technical library presents information and documentation relating to IVR Development and custom IVR software and products. Business phone systems and toll free answering systems (generally 800 numbers and their equivalent) are very popular for service and sales organizations, allowing customers and prospects to call your organization anywhere in the country. The PACER and WIZARD IVR System is just one of many DSC call center phone system features..

What Is IVR?. An Interactive Voice Response (IVR) processes inbound phone calls, plays recorded messages including information extracted from databases and the internet, and potentially routes calls to either inhouse service agents or transfers the caller to an outside extension.

Contact DSC today. to learn more about our IVR services and IVR application development software. <! *************************** Main Article ******************************************* !>
ASP Voice Self Help
---


The following is an extract from the article "Voice Self-Service Adopts ASP Model" written by David Myron of CRM Magazine:

"Make way for hosted voice self-service offerings. A report released today by Yankee Group states that hosted voice self-service solutions are far more cost-effective at serving customers than is the use of live agents, and present an alternative to building an internal interactive voice response (IVR) system.

The report, "Hosted Speech Applications are Poised for Growth, Increasing Competition and Volatility," focuses on qualitative trends in voice self-service.

After calculating things like salary, benefits, training, equipment, and real estate expenses, the cost to have a live agent answering customer service calls can be about 50 cents per minute, depending on volume, according to Art Schoeller, Yankee Group CRM strategies senior analyst. By installing a voice self-service solution at the customer's site, Schoeller estimates it would drop to roughly 30 to 40 cents per minute. However, having that solution hosted by a third-party vendor could drop that outlay down to as little as 15 to 20 cents per minute.

With a hosted voice self-service solution application, customer companies don't have to worry about hiring programmers to manage the continual tuning of the application. Plus, unlike an on-premise solution in which a fraction of the ports are running, companies only pay for the ports they use in a hosted model. "Hosting can align expenses with the benefits for a real-time return on investment," Schoeller says.

After the dotcom boom then bust, largely driven by application service providers (ASPs), the term ASP took on the stigma of a four-letter word within corporate America. "Well, it's baa-ack!" Schoeller says. He does not have any market size number on the hosted voice self-service market, but estimates it to be in the low-$100 million range.

Unfortunately for speech technology, it matured at a time when budgets were still sliding as a result of the down economy. "Speech technology matured and got past the early-adopter phase right when all hell broke loose with our budgets. So mainstream customers were very risk-averse when speech took off," Schoeller says. He adds that although companies were also skeptical about the hosted model, it enables companies to make smaller investment in a promising technology, rather than investing a hefty sum to purchase and install the voice self-service solution on premise....."


---

To view the entire article, visit www.destinationcrm.com. <! **************** End of Main Tech Library Page ******************************** !>



---

Contact DSC today. to learn more about our IVR services and IVR application development software.


---