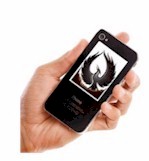 IVR Solutions
EasyIVR is the voice service division of Database Systems Corp.

This section of our technical library presents information and documentation relating to IVR Development and custom IVR software and products. The PACER and Wizard IVR systems add another dimension to our call center phone systems and solutions.

What Is IVR?. An Interactive Voice Response (IVR) processes inbound phone calls, plays recorded messages including information extracted from databases and the internet, and potentially routes calls to either inhouse service agents or transfers the caller to an outside extension.

The following is an article relating to the IVR industry including tips and best practices as well as product and answering service information.


---

<! *************************** Main Article ******************************************* !>
Speech Technology Potential
---


The following is an extract from the article "Speech Technology Begins to Realize Its Potential" written by David Myron of Destination CRM Magazine:

"Industry experts say speech technology has found its voice.

Specifically, in one of the breakout sessions, called Speech Recognition and the Contemporary Contact Center, various vendor representatives spoke of the practicality of speech recognition in today's contact center. The session, moderated by Shane O'Sullivan, from consulting firm ASA Solutions, included representatives from Automated Responses Interactive, Aspect Communications, First Data, and FutureCom Technologies.

"Why automate telephone interactions?" Jeanne Gokcen, Ph.D., president and founder of FutureCom Technologies, a speech technology provider, asked the crowd. Answering her own rhetorical question she said, "To create satisfied customers and grow your business properly. People want to do business anytime they want to. And, the telephone is still the most preferred way of communication."

Speech technology also offers potential cost savings to those companies that prefer to keep delivering phone-based service. Agent-assisted calls on average range from $1.20 to $4.00 per call, as compared with an average of $0.25 for an automated call, according to Gokcen. This validated the existence of the touchtone IVR industry. But speech recognition vendors promise better results. By enabling customers to say what they want into the phone to get the desired information without bouncing around telephone menus, calls would be shorter and less costly than those using traditional IVRs.

Yet speech technology vendors have had some trouble convincing would-be clients to look past speech technology's stumbling start. "A few years ago we were seeing a lot of companies getting burned by what they thought would be all-encompassing solutions," Katherine Lam, a technology analyst at Datamonitor, told CRM magazine. "Natural-language processing leads customers to believe that our end-users can speak freely in a conversational manner when, in fact, there are still limitations to natural-language technology."

The problems appeared mostly in the systems' inability to understand such verbal vicissitudes as dialect and colloquialisms, as well as background noise. This had a negative effect on customer satisfaction, Lam says. However, new technologies are changing old perceptions. "We're at a point right now where companies have made those investments and have very sophisticated solutions out there," she says...."


---


For the complete article, visit www.destinationcrm.com. <! **************** End of Main Tech Library Page ******************************** !>


---

Contact DSC today. to learn more about our IVR services and IVR application development software.


---