Information
IVRS Software & Services
IVR Customer Satisfaction Surveys
Telemarketing Services
IVR Provider
Toll Free Services
Telephone Answering Service
800 Number Services
Voice Messaging Systems
Call Recording Systems
Voice Mail Message
Voice Mail System
Voice Mail Software
Inbound Call Center Services
IVR Hosting
Business Phone Services

Website Information
IVRS
IVR Software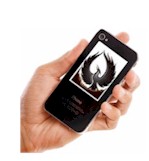 IVR Solutions
This section of our technical library presents information and documentation relating to IVR Solutions and custom IVR software and products. Business phone systems and toll free answering systems (generally 800 numbers and their equivalent) are very popular for service and sales organizations, allowing customers and prospects to call your organization anywhere in the country. The PACER and WIZARD IVR System is just one of many DSC call center phone system features..

Contact DSC today. to learn more about our IVR services and IVR application development software. <! Main Body of Tech Library Section>
Are Your Customers Lost in Self-Service?
by Lois Brown
Monday, August 23, 2004

It's time to offer intelligence-driven, profit-focused customer self-service.

As customer self-service has become the status quo, reports on customer satisfaction have begun to contain more hard data. The result is the proverbial good-bad scenario.

On the good side customers are enjoying their elevated level of control, including deciding when and how they interact with you. For example, they can call your 800-number and quickly navigate through your interactive voice response (IVR) system to get their questions answered 24 hours a day.

The bad side is that because you have less person-to-person contact with customers, you have fewer opportunities to take actions that improve customer satisfaction and build loyalty. As a result, dissatisfied customers can easily hang up on you and take their business to your competitors. This loss is made worse when you consider losing your high-value customers.

Here's just one recent example from the current research on self-service and customer satisfaction: 20 percent of the general population stopped using a particular credit card because they had to wait too long when they called customer service. The loss rose to 26 percent with consumers who have annual incomes over $100,000 (source: StreetTalk by CQ Research, June 2003).

Caught between meeting customers' desire for speedy self-service and retaining high-value customers, companies need intelligent and proactive ways to ensure they don't lose their best customers in self-service. New predictive technologies are answering this call by enabling companies to see the value of who's calling and determine which actions will deliver higher value to customers.

To advance to this level of intelligence-driven, profit-focused self-service, companies can follow this simple four-step plan:

1. Define your self-service objective. Based on your current call center challenges, define your self-service goal, such as reducing high-value customer attrition, increasing cross-sells, or reducing agent resources.

2. Employ action-specific predictive modeling technology. This gives you the power to identify your high-value customers among your inbound callers and predict the actions that will potentially harvest their future value. Action-specific predictive modeling will forecast how your customers will react to different actions, such as near-zero wait times, preemptive retention offers, or appropriate cross-sell offers. As a result, you will be able to intelligently deliver the very best treatment to each and every caller.

3. Augment your self-service system with intelligent, real-time call routing. The central problem with self-service calls is that they are answered in the order received. To correct this problem, augment your existing IVR, ACD, and skills-based routing systems with software that reorders incoming calls in real-time and drives them to the right level of service, such as retention agent, sales agent, IVR, or callback message. As a result, no matter how few agents you have, your high-value, treatment-responsive callers will immediately gain the level of service that will increase their value.

4. Measure your success. Your predictive software needs to tell you whether callers did, in fact, take the predicted actions. Information collected after the call can also be used to strengthen the action-specific models and help improve future strategy development, so that your contact center becomes an increasingly more intelligent and effective profit-generator.

This intelligence-driven and profit-focused strategy changes your business direction from simply completing more calls in self-service to actually driving calls to the right service levels. As a result, you'll be measuring your call center's success not just in cost-reduction, but also in profit growth.


---


About the Author
Lois Brown is vice president of marketing at Austin Logistics, headquartered in Austin, TX. She oversees brand positioning, marketing communications, and new-product definition for the company's expanding line of call center analytic software and custom modeling services. Austin Logistics' products and services are trusted by many of the world's largest financial services companies to dramatically increase the value of customer interactions, to simplify operations, and to help achieve business-specific objectives in the areas of collections, risk management, and customer service. To learn more about Austin Logistics predictive customer calling technologies, visit www.austinlogistics.com. You can contact Lois Brown at lbrown@austinlogistics.com

<! End of Main Tech Library Page>



---

Contact DSC today. to learn more about our IVR services and IVR application development software.


---