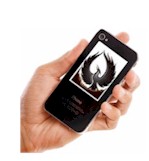 IVR Solutions
EasyIVR is the voice broadcasting and IVR answering service division of Database Systems Corp.

This section of our technical library presents information and documentation relating to IVR Development and custom IVR software and products. Business phone systems and toll free answering systems (generally 800 numbers and their equivalent) are very popular for service and sales organizations, allowing customers and prospects to call your organization anywhere in the country. The PACER and WIZARD IVR System is just one of many DSC call center phone system features..

What is IVR Software?. An Interactive Voice Response (IVR) processes inbound phone calls, plays recorded messages including information extracted from databases and the internet, and potentially routes calls to either inhouse service agents or transfers the caller to an outside extension.

Contact DSC today. to learn more about our IVR services and IVR application development software. <! Main Body of Tech Library Section>
IVR Design Clinic: How To Prevent Costly Mistakes
Susan Berkley interviews IVR expert Dan Ratliff


What are some of the biggest mistakes people make when designing their IVR apps?
One of the things I see again and again is too much conversation. Less is better. Let's start with the greeting. Often they spend a lot of time talking about their website and how to get there. People assume that you have a website. They aren't calling your IVR to get your web address. They have chosen to get their customer service by telephone. If you are going to give them your web address, make it quick, make it brief, do it when they are on hold.
Give an example of a good application.
"Welcome to XYZ widget sales company" is a great way to start. You have told them who you are and what this application is all about. Then, tell them where they are and what they should do. "To buy widgets, press 1". "To sell widgets, press 2". "For all other services, press 3". Keep it short and keep it simple.
Anything we should know about menu choices?
Menu choices should be offered based on your incoming call volume. If you are in the widget business and more people call in to sell widgets than to buy widgets, selling widgets should be your first option on your menu. Menu options always be one digit instead of multiple digits and they should be consecutive.
What is the optimal number of selections?
Your main menu choices should not exceed 4. Optimally, 3 is best.
Is there anything else we should know about menu options or selections?
If you send them to a second sub menu or a third menu and ask for another selection they are going to start wondering where the end is. They will start losing focus. Their cognitive memory is going to start absorbing all of these options and they are going to start getting lost and you are going to see "run off". You should give them something in return after the first or second menu.
When you say something in return, do you mean give them a human being to speak with?
Yes, give them a human being, if that is the case. A lot of companies make that mistake, and the savvy user also knows that it is cheaper for them to let you transact through their IVR than it is to talk to a live agent. Unfortunately, some companies make the mistake of trying to create an IVR application that is everything to everybody, but then they will try to block you from reaching a live agent. They are making the assumption that everyone wants to use the IVR instead of speaking to a human. This is what I call "cramming it down your throat". They will bury the option to get to an agent. If you do this, you are going to make them angry. If you dissatisfy a customer by closing the back door, not allowing them to speak to you in the manner they are asking to, you can't expect them to accept that and start using the IVR. You aren't going to get usage. You are going to get a dissatisfied customer.


---


Dan Ratliff is president of Texas-based Ratliffe Consulting, LLC providing full service interactive voice applications from design to scripting, to vendor selection and hardware/software analysis. He specializes in design and development of interactive voice applications. Contact Dan at 512-446-6900, ivr@swbell.net.

<! End of Main Tech Library Page>



---

Contact DSC today. to learn more about our IVR services and IVR application development software.


---