Inbound Call Center
IVR Solutions
IVR Services
Phone Message Service XML
Phone Reminders
Announcement Service
Late Payment Reminder
IVR Management
IVR Best Practices
Telephone Answering Service
Call Routing
Auto Attendant
Message Service and Systems


Information IVR
Directory Lookup
Order Entry
Phone Surveys
Real Estate
Message Service
Virtual PBX
Auto Attendant
Dealer Locator
Church Information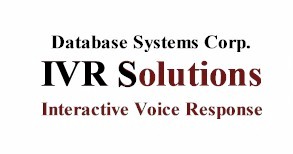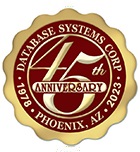 IVR Order Entry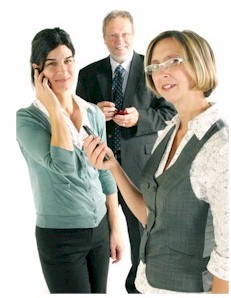 The processing of orders over the phone can now be automated using our IVR phone system and Wizard IVR Order Entry Software. Collect caller information and either process the order automatically or route the call to your next available sales representative.

Database Systems Corp. provides IVR software including our IVR wizard development tool for creating interactive voice response applications. Our IVR Solution lets you increase ivr developer productivity by providing a visual development environment. IVR applications can be defined in minutes using this sophisticated, yet easy to use development tool. DSC also has available a comprehensive IVR software library known as our IVR Wizard Software Development Kit. This optional package is available for programmers and systems adminstrators who wish to manage IVR programs from LINUX, Unix, or Windows IVR operating environments.
IVR Services and IVR Software Development Systems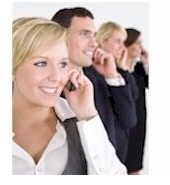 Database Systems Corp. (DSC) offers complete interactive voice response IVR software and systems for small to large organizations. Our IVR solutions support both digital and analog phone lines.

Business and Toll free phone numbers (generally 800 numbers and their equivalent) are very popular for service and sales organizations, allowing customers and prospects to call your organization anywhere in the country. Our custom IVR software and phone system adds another dimension to the PACER call center solutions.

An Interactive Voice Response (IVR) processes inbound phone calls, plays recorded messages including information extracted from databases and the internet, and potentially routes calls to either inhouse service agents or transfers the caller to an outside extension. It enhances our phone system's current robust features of predictive dialing, ACD, and digital call recording.

Call us today at (602) 265-5968 to learn more about our IVR application development software and IVR services.