Products / Information
Reminder Service
IVRS
Message Services
Call Center Outsourcing
Toll Free Phone Service
Inbound Telemarketing
Voice Broadcast Software
Answering Systems
Phone Answering Software

Website Information
Funeral Announcements
Church Phone Tree
School Phone Tree
Church Messages
Church Meetings
Church Announcements
Church Events
Church Alerts
Church Volunteers
Church Programs
Church Announcements

TTY / TDD Phone Messaging Service For Hearing Impaired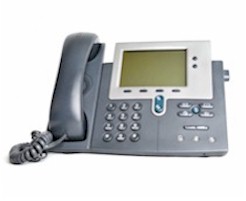 Database Systems Corp. (DSC) provides voice and message broadcasting systems and services that include messaging to hearing impaired phone devices. These are generally referred to as TTY (Teletype) and TDD (Telecommunications Devices for the Deaf).

Messages can be delivered to both standard phone systems and special TTY / TDD devices. For standard phone lists, messages can be either recorded voice messages or text which we convert to voice wav files. For TTY directed phone lists, our message broadcasting system accepts a text message and phone list containing the phone numbers that are answered by special TTY devices. This system converts your text to a TTY / TDD compatible message and transmits this message to each of the numbers contained in the phone list.

Emergency notification for the hearing impaired can now be performed automatically using this service. Current applications for message broadcasting include meeting notifications, church announcements, school event notifications and marketing programs.

Contact Database for a FREE analysis and quote and to learn more about our message broadcasting services and systems for the hearing impaired.
Create TTY Messages Online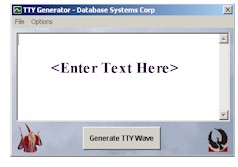 Database Systems Corp. has developed a utility that helps administrators create TTY messages online for use with our message broadcasting systems and services.

This TDD application can be invoked from an API routine as well. It also can be embedded in your website. Your messages can be transmitted to us in text form also and our broadcasting service will automatically convert it to a TTY format.

Enter your text in the provided utility and it creates a special wav file. This file can be transmitted over the phone to a TDD / TTY device.
Professional Message Broadcasting Service
DSC offers complete message broadcasting systems and services for traditional voice message delivery as well as hearing impaired notification. If you need to get a project or campaign started immediately, we can also provide your organization voice broadcast outsourcing at our own call center. PLUS DSC offers you our bulk dialing service that lets you broadcast your message to millions of households in a very short window of time for just pennies a call. This is ideal for political calls and community or customer notifications.

The following comprehensive features of our message broadcast service put us head and shoulders above the competition:
Broadcast messages to either individuals or to answering machines
and individuals with different messages.
Remote database access with XML Pull
Automatic FTC Do Not Call Compliance
Call transfer to live agents with intelligent
call routing
Remote call transfer through dial out
Timeout features and call control options
Do Not Call checks for bulk message blast campaigns
Hearing impaired TDD / TTY phone device support
Voice blast messages to millions of households
Computer generated calls for alerts and automatic
event notifications such as system failures
Single Message broadcast using XML Push
Customized touchphone responses
Database access and update
Text To Speech Data Conversions
Email notification of call results or voicemail
Touchphone response control for both parties
Bulk message blast with low flat rates
Comprehensive online reporting and call management
Professional voice over talent for on hold message voice overs
Message Broadcast Systems
DSC now offers an affordable and expandable Message Broadcasting analog phone system. This 4 line VB system includes our VB Wizard software or comes optionally with our comprehensive software development toolkit. You can program your own system or we can provide you with a custom VB application. These applications can be easily ported to our digital T1 IVR system (PACER) when your call volume requires a larger system.

DSC provides VB software including our VB wizard development tool for creating Voice Broadcasting applications. This wizard guides you through each step when defining your VB applications. Informational phone applications can be developed quickly. Simply record your phone prompts and fill in the blanks.
XML Push Automatic Phone Messaging

The WIZARD Message Broadcasting system fully supports XML Push client/server applications. Application servers can now send XML protocol messages to our WIZARD phone system to automatically dial a number and play a recorded message. For hearing impaired phone devices, text is converted to standard TTY / TDD formated messages. For standard phone delivery, text messages can be converted to a voice message using our text to speech application software. Multiple phone numbers can be called and multiple messages delivered (answering machine versus "live" answering), with touchphone response and call transfer capability available for standard phone messages.


Online Message Broadcasting Reports
A key feature of our Message Broadcast System is the ability to generate real time reports and graphs. This important measuring system helps you observe and control the performance of your message broadcasting system with clear and meaningful displays. Graphs and charts of operational statistics let you measure the effectiveness of each message campaign. The information contained in each of these reports can be downloaded into a spreadsheet format for individually customized reporting. A sample of the reporting capability of our Message System can be seen by clicking on the graphic to your right.
The Benefits of Message Broadcasting
Interactive Message Broadcast systems can reduce customer service costs and enhance your organization or business by:
Providing high volume contacts and notifications
Expanding hours of operation
Automating routine calls thereby freeing employees to
concentrate on more complex duties
Speeding response times to message recipients
Expanding call capacity faster and at a lower cost
Providing multi-lingual support
Reducing the cost of employee or call center agent turnover
Message broadcasting benefits can make any calling center more efficient and productive.


Message Broadcasting Applications
These are just a few applications for Interactive Message Broadcasting systems. For a more complete listing, refer to our VB Applications page.
Emergency Notifications
Company updates
Membership renewals
Consumer information
Customer Satisfaction Surveys
Employee Benefit Call Surveys
Market Research Surveys
Locator Services
Customer Service
Literature Fulfillment
Credit Card Processing
Order Status
Voice Mail Software
Inventory Confirmation
Subscription renewals
Customer preferences data
Petitions and citizen polling
Event invitations
Special offers & incentives
Warrantee renewals
New service offerings
Account Status
Lead Generation & Capture
Contests and IVR Opinion Polls
Product Information
Contact Database to learn more about our voice broadcasting systems and services.