XML Phone Messaging
Message Broadcast
Voice Blast Systems
Phone Broadcast | Telephone Broadcasting
Phone Blast
Call Routing
Auto Attendant
ACD Software
ACD Systems
IVR Solutions
IVRS
Call Center Outsourcing
Answering Systems
Phone Answering Software
Voice Broadcast Software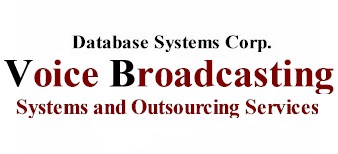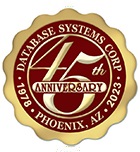 Voice Broadcast Applications
The application of voice broadcasting and 800 toll free answering services for both commercial and non-commercial use seems to be limited only by the imagination. In just a brief amount of time we've seen this technology applied to many projects. Therefore we've created an applications library that our customers could view and actively help build.

That's why we decided to build this portion of the EasyIVR web site. We hope you find it informative and welcome all suggestions and links to your home page or application area.

Please feel free to contact us with your suggestions. If you would like to list your company and IVR services, IVR applications or Voice Message Applications, email us with the information. Database Systems Corp. reserves the right to publish any submission and if it meets our criteria, we will email you when it has been published.


Voice Broadcast Applications
These are just a few applications for Interactive Voice Broadcasting systems.
Company updates
Membership renewals
Subscription renewals
Customer preferences data
Petitions and citizen polling
Event invitations
Special offers & incentives
Warrantee renewals
New service offerings
Consumer information
Customer Satisfaction Surveys
Employee Benefit Call Surveys
Market Research Surveys
Locator Services
Customer Service
Literature Fulfillment
Credit Card Processing
Order Status
Voice Mail Software
Inventory Confirmation
Account Status
Lead Generation & Capture
Contests and IVR Opinion Polls
Voice Broadcasting Product Information
Contact Database to learn more about our voice broadcasting and voice broadcast system.