Information
Virtual ACD Systems
Answering System
IVRS Software & Services
Outbound Telemarketing Services
800 Answering Service
Toll Free Phone Services
Phone Services
Call Answering Services
800 Number Services
Inbound Call Center Services
IVR Hosting

Website Information
IVRS
IVR Software
Hosted IVR
IVR Hosting

<! Main Body of Tech Library Section>

EasyIVR Tech Library



Telephone Answering Services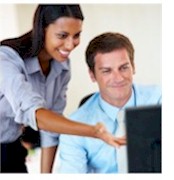 This section of our technical library presents information and documentation relating to answering service systems and phone answering services. At Database Systems Corp. (DSC), we offer complete inbound call center and outbound automated phone services. Our inbound call center processes phone calls using our interactive voice response (IVR) system that answers calls without an operator.

Organizations looking to reduce costs and to improve customer service can now contract their inbound 800 answering service and outbound voice messaging programs at our automated call center facility. As designers of call answering systems and phone answering service software, DSC is uniquely positioned to manage your call answering service and 800 number service campaigns saving your organization both time and money. Because our phone answering service software was created in-house, we can deliver comprehensive 800 number outsourcing quickly -- providing you with a competitive advantage in the marketplace. From external database access to web integration including XML messaging, DSC can provide very custom phone applications. Plus you will find our 800 phone service to be quite affordable.


Improve your telephone system
Missed calls are not only irritating to caller, they can lose you business as well. Whether you invest in a better phone system or hire a professional response system it's always good to talk...

Reprint From: www.clearlybusiness.com

Anyone wanting to do business with you expects a certain level of professionalism. Wherever you work, clients need to be able to contact you easily. Prospects will phone twice and possibly only once if there is no answer machine. If there is no answer, they conclude they've either got the wrong number or that you are not serious about your business. Even if they can leave a message, people today expect a quick response or an indication of when to expect one.
What's in it for you
You are losing business if you do not implement a professional telephone answering system. It's that simple. And yet a surprising number of businesses, especially smaller ones, have not addressed this problem. A recent survey for BT of 600 small, owner-managed businesses revealed that over 25% of callers complained that they could not get through to them on the phone: it was either left continuously ringing, was constantly engaged or the line was switched over to fax mode. The truth is that 14% of small firms get complaints from customers as a result of missed calls. And 21% know they are probably losing business as a result.

Not surprisingly, there does seem to be a direct correlation between a business's need for custom and the efficiency of its telephone answering service. According to BT's survey, businesses that rely on the phone for a high volume of small value orders were better at answering the phone than those that rely on fewer, more substantial customer relationships.

Still, the mark of some of the most successful people is that they will always answer their phone calls within two hours. If they are out, they will divert calls to a mobile phone, call their answer machine regularly to retrieve messages, or use a professional answering service.

There is no excuse for not having a proper answering system. There are so many message receiving systems around, from the traditional answerphone to network services such as BT's call minder and call divert. Of course, the ideal solution is to use a professional telephone answering service. And it is often less expensive than most people realise, especially when compared to the cost of lost business. The advantage of this system is that, because a human answers the phone and takes messages, it makes your business appear larger than it actually is without the expense of a dedicated full-time receptionist.
They did it
Jacqueline runs a management consultancy. Her clients range from large to small organisations. 'I am out a lot like most people,' she says. 'For the first three years, I used an answering machine and a mobile. People left messages but these were frustrating because they gave no indication whether they were urgent or not.

'Now I use an answering service even though I've grown and have a secretary who can filter my calls for me. People phone at odd hours, or when she's at lunch. By using an answering service, clients can still talk to a warm human being. They feel they're talking to 'me' and 'my organisation' rather than an impersonal machine. Also, they feel that they are getting a more professional service from me.'
Do-it-yourself
There are two main kinds of professional answering service available: one that just takes messages from callers and perhaps manages your diary; the other is like a virtual receptionist, patching calls transparently to you wherever you may be, and taking them back if the transfer fails. But beware, with the large number of message-handling services now available, it's wise to carefully consider your requirements first. Before selecting a service ask:
Is it a dedicated message-handling service? Some firms advertise message handling but this is just a 'filler' for their main business, which may be secretarial services.


2. If you want 24-hour cover, can the company cover the whole period? S


3. How personalised is the service? Some firms offer a message handling service alone. Thus if your caller is not prepared to leave a message, their call may not be logged. A more personalised service will act as your 'personal secretary', getting as much information as possible from the caller and letting them know when to expect an answer.


4. How flexible is the service? Can you call in and change the requirements any time and at no extra cost? Can you leave messages with the service to be passed on to an expected caller? Can they handle and forward faxes, even on the same telephone number? What happens out of hours? Keep the service as informed as you would your personal secretary. Let them know when you are leaving the office and when you expect to return. They also need to know about any changes to your staff, the business or its products and services to be able to handle your calls efficiently.


5. Do you have to sign a 12-month contract or does it offer a shorter period to 'test the water'? Cooling off periods are not always the norm so check before you sign on the dotted line.


6. Check what you are paying for. It may sound obvious, but some types of message-retrieval can cost extra.


7. If possible, visit your messaging service from time to time so telephonists can put a face to a name and feel involved in the relationship.
A professional messaging service may cost more than other answering services but weigh the professionalism it conveys against the cost of missing calls and you may well consider the expense worthwhile. If, on the other hand, you would prefer another system, consider:
Answerphones. A more realistic alternative is to use an answering machine/voice mail system. This only works effectively if you check it regularly, even when away from the office. However, many callers dislike giving messages to machines, and there is no confirmation that the message has been received or when it will be acted upon.


Mobiles. The down side of mobiles is that many callers don't like them because they're expensive to call and often unavailable.


Pager. If you're out a lot, consider using a pager which is more discreet and has better coverage.


Network services. Another approach is to use some network services. BT's Call Minder, for instance, is an exchange-based voicemail that cuts in when you are engaged or don't answer. BT's Call Diversion can divert all calls or only on 'busy'.


Unified messaging. Unified Messaging Services can now integrate voice, fax and email and forward these in various ways to wherever you choose.


<! End of Main Tech Library Page>



---