Information
Virtual ACD Systems
Answering System
IVRS Software & Services
Outbound Telemarketing Services
800 Answering Service
Toll Free Phone Services
Phone Services
Call Answering Services
800 Number Services
Inbound Call Center Services
IVR Hosting

Website Information
IVRS
IVR Software
Hosted IVR
IVR Hosting

<! Main Body of Tech Library Section>

EasyIVR Tech Library



Telephone Answering Services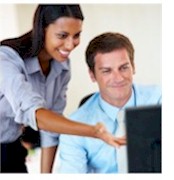 This section of our technical library presents information and documentation relating to answering service systems and phone answering services. At Database Systems Corp. (DSC), we offer complete inbound call center and outbound automated phone services. Our inbound call center processes phone calls using our interactive voice response (IVR) system that answers calls without an operator.

Organizations looking to reduce costs and to improve customer service can now contract their inbound 800 answering services and outbound voice messaging programs at our automated call center facility. As designers of call answering systems and phone answering service software, DSC is uniquely positioned to manage your call answering service and 800 number service campaigns saving your organization both time and money. Because our phone answering service software was created in-house, we can deliver comprehensive 800 number outsourcing quickly -- providing you with a competitive advantage in the marketplace. From external database access to web integration including XML messaging, DSC can provide very custom phone applications. Plus you will find our 800 phone service to be quite affordable.


Answering Services
By Seth Cotterell


Answering services are a vital function in the day to day activities of any business or organization. Whether it's a for-profit company, non-profit company, hospital, school, or church high quality answering services will help your organization run smoother and more efficiently. They are available all across the country and can be tailored to fit your specific needs.


Who Needs Answering Services?
You're probably saying to yourself right about now, "What do I need answering services for when I can just hire my own secretaries to handle all my incoming call traffic?" Of course, you can hire your own internal secretarial staff to handle your phone traffic. Then again, why would you want to? Think about the costs involved in maintaining your own call center staff.

First, consider the staffing costs. You don't want to hire just anybody off the street. Phone encounters are usually the first impression customers and suppliers get of your business. You need your phone staff to represent you in a professional, knowledgeable manner. The hiring process needed to find the right people can be long and expensive.

Second, think about the cost of training your staff. Your employee will need to know your business and your people, and this can take time. Answering and message-taking services, on the other hand, hire highly qualified, professional individuals experienced in a high volume call center setting. People who work for answering services have proven themselves trustworthy and have shown they are the best at receiving and directing phone traffic.
Will These Services Really Save Me Money?
The answer is yes. Answering services are able to operate at low costs because they are able to spread the already mentioned costs of hiring and training, plus other costs such as investments of capital in resources and development across a much wider base then you. This is the business that answering services are in, and they excel at it. If they were not efficiently run, highly dependable entities that save their clients money, they would be disappearing from the free market economy. Instead, as more and more companies come to understand the benefits of answering services, they are gaining considerable popularity.
How Do Answering Services Work?
The first step, and the key to their success, is their employees. A high quality answering services will recruit only the best employees. They seek out people who desire a career in the industry, not seat fillers. By employing outstanding call center staff, they are able to meet and exceed the expectations of their clients.

Once the staff is in place, it's time to take calls. Answering services use an automated tracking system to register where the incoming call originates and judging by the call's origin, the system routes it to the operator with the most appropriate skill and background. You're guaranteed that a knowledgeable, professional individual takes your company's important calls.

Your company gives detailed information and instructions to the service on how to handle your calls. This information appears on the answering services representative's screen instantly as the call is routed so that person can appropriately handle the call. Depending on your instructions they might page an on-call employee, answer questions, or simply take a message.

<! End of Main Tech Library Page>



---