Information
Virtual ACD Systems
Answering System
IVRS Software & Services
Outbound Telemarketing Services
800 Answering Service
Toll Free Phone Services
Phone Services
Call Answering Services
800 Number Services
Inbound Call Center Services
IVR Hosting

Website Information
IVRS
IVR Software
Hosted IVR
IVR Hosting

<! Main Body of Tech Library Section>

EasyIVR Tech Library



Telephone Answering Services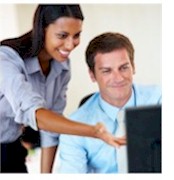 This section of our technical library presents information and documentation relating to answering service systems and phone answering services. At Database Systems Corp. (DSC), we offer complete inbound call center and outbound automated phone services. Our inbound call center processes phone calls using our interactive voice response (IVR) system that answers calls without an operator.

Organizations looking to reduce costs and to improve customer service can now contract their inbound 800 answering services and outbound voice messaging programs at our automated call center facility. As designers of call answering systems and phone answering service software, DSC is uniquely positioned to manage your call answering service and 800 number service campaigns saving your organization both time and money. Because our phone answering service software was created in-house, we can deliver comprehensive 800 number outsourcing quickly -- providing you with a competitive advantage in the marketplace. From external database access to web integration including XML messaging, DSC can provide very custom phone applications. Plus you will find our 800 phone service to be quite affordable.


Mis-information
---


The following is an extract from the article "Mis-information" by Alexa K. Apallas from CRM Magazine:

"Once upon a time, live operators dispensed information free of charge. Today, most operators have gone the way of the switchboard-replaced by new technology. Now when you call directory assistance, you're likely to be welcomed by a computerized voice. You might even complete your whole call without speaking to a human being. Yet the cost has gone up, to as much as a dollar per call-a steep price to pay for a few seconds that may or may not provide you with the number you need.

Telephone companies that still use operators push them to answer calls quickly. But the rushing may result in less-than-accurate information. Getting the wrong number is usually just a minor annoyance (and expense). You can simply call back and take another shot at getting the right number. But what happens if the customer doesn't realize the error until it's too late to be rectified? That's what happened to my father, Yeoryios Apallas.

"I called Information to get the number of the Resort at Squaw Creek," he explains. "What I got was the number of the Plumpjack Squaw Valley Inn." He made reservations, only to discover the error upon receiving a confirmation notice from the wrong hotel. At that point, it was too late to get a room at the other resort. "I was a little upset, but there was no recourse under those circumstances," he says.

When companies are overly focused on cost-cutting strategies, revenue may increase, but at the expense of customer satisfaction.

Horizon Chillicothe Telephone Company in Chillicothe, Ohio, has resisted automation, preferring to use live, trained operators instead. The family who owns the company "is real adamant about keeping operators as long as we can make it feasible," says Marsha Landrum, operator services manager.

Automation can be taken too far, says Alice Gray, an operator who has worked for Chillicothe Telephone for 27 years. "I think anyone who gets a live operator feels comforted. Machines can be cold. Even if we can't help them, they feel better knowing there's another person who cares about their problem."

It's unlikely that Gray or her co-workers would be unable to help the caller-they're used to answering questions about everything from which stores are open all night to how long to cook a turkey. In fact, Gray has been working at the company for so long that she's memorized many of the most frequently requested numbers.

While the amount of time an operator spends on a call is monitored, both Gray and her co-worker, Helen Houser, say the company isn't overly focused on speed. "Working conditions are easier when they're not breathing right down your neck," says Houser, who's worked for the phone company for 26 years. "Most of the calls we can complete quickly because we're familiar with the listings."

Both operators say the company stresses customer service. Gray says one of the keys to good customer service is providing a live operator. "A lot of times, people don't know exactly what listing they want. We kind of read their minds."

Few other phone companies offer such service. As Gray points out, a computer can't intuit the listing you're looking for. Even AT&T's highly touted "00" service can't compete with Chillicothe, according to Landrum. She says that while AT&T's program does have live operators, the numbers still come from a computerized voice. At Chillicothe Telephone, operators read the number and ask callers if they would like to be connected....."


---

To view the entire article, please visit www.destinationcrm.com.


---