Information
Virtual ACD Software
IVR Zip Code Locator
IVR Technology Company
Delivery Confirmation / Verification Service
Answering Systems
Phone Answering Software
IVR Customer Satisfaction Surveys
Telemarketing Services
IVR Management
Phone Services
Voice Mail Service
Voice Mail System
Voice Mail Software

Website Information
IVRS
IVR Software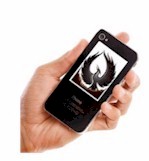 IVR Solutions
This section of our technical library presents information and documentation relating to IVR Development and custom IVR software and products. Business phone systems and toll free answering systems (generally 800 numbers and their equivalent) are very popular for service and sales organizations, allowing customers and prospects to call your organization anywhere in the country. The PACER and Wizard IVR systems add another dimension to our call center phone systems and solutions.

What Is IVR?. An Interactive Voice Response (IVR) processes inbound phone calls, plays recorded messages including information extracted from databases and the internet, and potentially routes calls to either inhouse service agents or transfers the caller to an outside extension.

The following is an article relating to the IVR market including tips and best practices as well as product and answering service information.


---

<! *************************** Main Article ******************************************* !>
Call center IVR and Web-enabled IVR
---


The following is an abstract from the article "Call center IVR and Web-enabled IVR buying tips" by Carol Wingard.

"When evaluating IVR solutions, whether basic, Web-enabled or within a fully integrated inbound/outbound call center - and when choosing an IVR supplier buyers need to focus on these key criteria:

Maximizing customer use of the system (effective call flow and userfriendliness are key to the effectiveness of an IVR system), and;

Simplifying and making life easier for call center managers and the organization's telecom and IS departments.

For the above to occur, the following must be provided by an IVR supplier:

A broad choice of host database, legacy systems and device connectivity options. Connectivity between the IVR solution and every other element between it and your customers' access device is critical. Look for a supplier that has already written the interfaces to your legacy systems and whatever access device you plan to enable your customers to use. Time and other valuable resources will be saved.

Industry-specific partnerships. If your organization plans to integrate the IVR solution with industry-specific application packages, determine whether or not the supplier has an existing relationship with the applications provider. If so, chances are the interface between the IVR solution and the application has already been written. This will streamline the implementation and deployment process while significantly raising the probability of success.

A comprehensive graphical user interface (GUI)-based applications development tool. Whether your organization plans to develop, test and deploy its IVR applications in-house or outsource the project to the IVR supplier or a third party, the development tool is a critical element. A graphical approach to building call flows can save significant time throughout the entire development, test, review and approval, and subsequent modification process. Look for a solution that has been evaluated by at least one of the major industry publications.

Applications expertise. The application is the key to a successful IVR implementation when success is defined by the level of customer utilization. Your customers are more likely to choose to use your IVR system when the call flow logic is sound, the length of menu choices is short, and the explanations are clear. The more complex the application - or applications - the more likely the possibility that your organization will need assistance from the IVR supplier for application development and/or subsequent modification. Here again, experience is key. Ask your IVR suppliers how many applications they've deployed, the industries they represent and number of people involved in their applications area.

A broad range of speech recognition capabilities fully integrated in the system. Adding the right speech recognition technology, or combination of technologies, can significantly increase customer use of your IVR services, resulting in a greater number of calls processed, improved customer service levels and reduced overall call center operational cost. Since the type of speech recognition required will be dictated by the nature of your planned application(s), make certain your IVR supplier can demonstrate a proven track record with today's most advanced technologies...."


---

To view the entire article, please contact Carol Wingard. Ms. Wingard is vice president of marketing for Dallas-based InterVoice, Inc., where she is responsible for developing the marketing strategy for the company's call center and networkbased enhanced service solutions. InterVoice, Inc. is an ISO 9001 certified company and a leading global supplier of automated call processing systems. <! **************** End of Main Tech Library Page ******************************** !>


---

Contact DSC today. to learn more about our IVR services and IVR application development software.


---